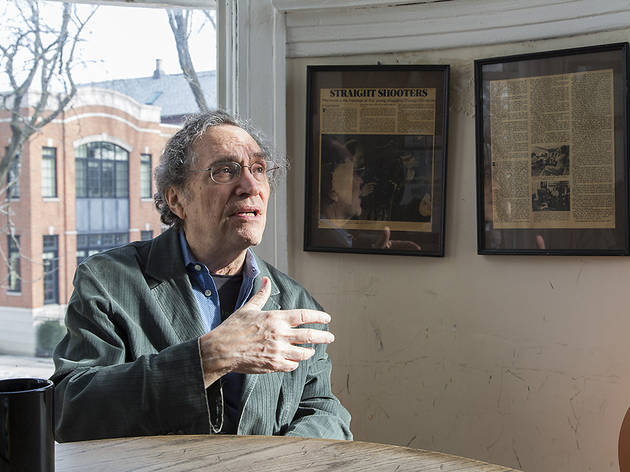 Kartemquin Films celebrates 50 years of documentary filmmaking
These Chicago documentary filmmakers continue to make thought-provoking films like "Hoop Dreams" and "Life Itself"
Gordon Quinn walks from one creaky-floored old room to the next, sipping green tea and chatting with filmmakers, editors and interns, giving feedback on everything from the latest film edits to updates needed on his nonprofit's website. He's the cofounder and artistic director of Kartemquin Films, the Chicago documentary filmmaking powerhouse that celebrates its 50th anniversary in 2016. Inside the organization's labyrinthine headquarters, films like Hoop Dreams and the Roger Ebert biopic Life Itself have taken shape as masterful works that ask tough questions while embracing diverse voices. "We see ourselves as playing a vital role in the process of democracy," says Quinn. "We are about social change."
Kartemquin was started in the '60s by Quinn and two other University of Chicago film grads who dreamed of making movies—Jerry Blumenthal and Stan Karter (the latter of whom left for California soon after). Others also joined, and the group began to consider itself a collective. "They were left-wing intellectual Marxists back then," says Tim Horsburgh, Kartemquin's director of communications and distribution. The organization has been in the same building on Wellington and Wolcott avenues for 40-plus years; Quinn bought it in the 1970s for $21,500. Since then, the center has produced more than 50 films and earned an enviable host of accolades—two Peabody Awards, three Emmys, a Sundance award, Quinn's International Documentary Association Lifetime Achievement Award and many others. All sit unobtrusively, gathering dust on a mantel.
How has Kartemquin survived, and thrived, for so long? The team says it comes down to steadfast values—keeping alive the commitment to make great Chicago films that confront difficult issues. "They wanted to make films about real people, ordinary people going through struggles that illuminated wider social issues," Horsburgh says. "That's still what we do."
Kartemquin will always be a production company that makes films, but another large part of the group's mission is supporting outside filmmakers. Once a month, filmmakers are invited to show their work at the Kartemquin screening room—a modest basement space with a couple of old meeting tables and assorted chairs—and hear feedback from the team. Called KTQ Labs, the program is so popular that there's a six-month waiting list.
You may have heard of some of the filmmakers whom Kartemquin has helped—does the hit Netflix series Making a Murderer ring a bell? "They [Making a Murderer filmmakers Moira Demos and Laura Ricciardi] screened with us five years ago and we were like, 'You need to make this a series,'" Horsburgh says. Back then, the crew was still thinking the doc would be a feature-length film, but it wasn't quite working. "It's a real testament to documentary filmmakers just being so hardcore," he says. "They worked on that for like 10 years, and for eight of them, they had no money...but they always had this great story."
Big things are also continuing to happen for Kartemquin, including the premieres of at least four new films in 2016. One is Raising Bertie, a six-year study of three young black men living in poverty as they finish high school, which is set for its world premiere in April. The film, whose producer is a graduate of Kartemquin's intern program, was funded by MacArthur Foundation Documentary Grants and is a project dear to the organization's heart. "It has a lot to say about young African-American men and education reform and the school-to-prison pipeline," Horsburgh says.
Two projects by Steve James—the organization's best-known producer—are also in production, including To Bridge the Divide, a film about students at Oak Park and River Forest High School. As of January, the filmmakers had amassed hundreds of hours of footage and have a tentative release date in 2017. James and his children all attended the suburban school, and Horsburgh says that James "always wanted to do a film about that school, because he sees it as a microcosm of America and Chicago, where the white kids are looking at Ivy League colleges and have it pretty easy, and their same African-American classmates are really struggling to just make it to 18."
In the early years, the group felt some pressure to move to New York or Boston—cities where more funding originated—but ultimately chose to stay put. "Chicago is a world-class city with this dynamic cultural mix, deep roots in the arts, and music and dance and experimental film showings," Quinn says. "There's this broad artistic world we live in here."
He adds that while the group is very conscious of racial and gender diversity in its filmmaking, diversity of place is also important. "What's outside your door makes a difference. We bring a Midwestern sensibility to the world."
Kartemquin Films special events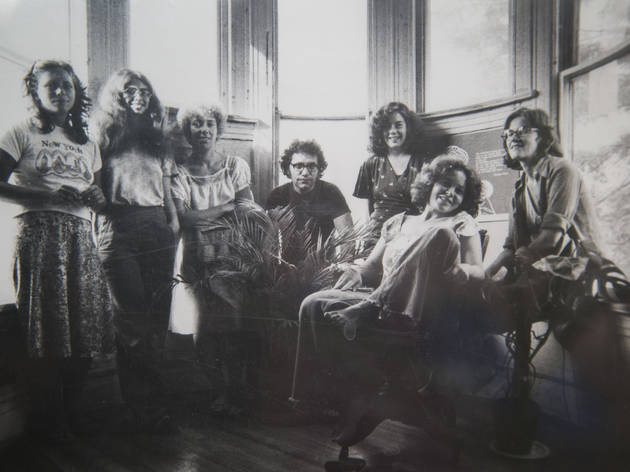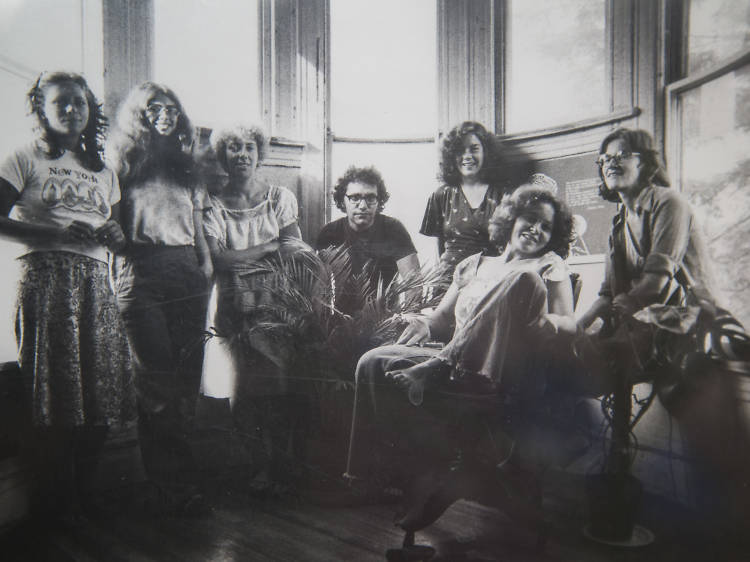 Photograph: Jaclyn Rivas
Screen films from the Kartemquin Collective Era
See Winnie Wright, Age 11; Now We Live on Clifton; and Viva La Causa. Chicago Cultural Center, 78 E Washington St (chicagoculturalcenter.org). Mar 12 at 2pm; free.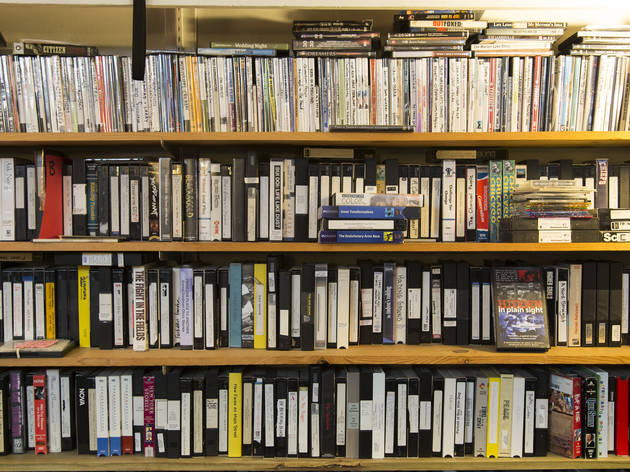 Photograph: Jaclyn Rivas
"Golub: Late Works are the Catastrophes" and "Woman as Protagonist: The Art of Nancy Spero"
Attend a double screening and discussion of Golub: Late Works are the Catastrophes and Woman as Protagonist: The Art of Nancy Spero. Logan Center for the Arts at the University of Chicago, 915 E 16th St (arts.uchicago.edu). Apr 1 at 7pm; free.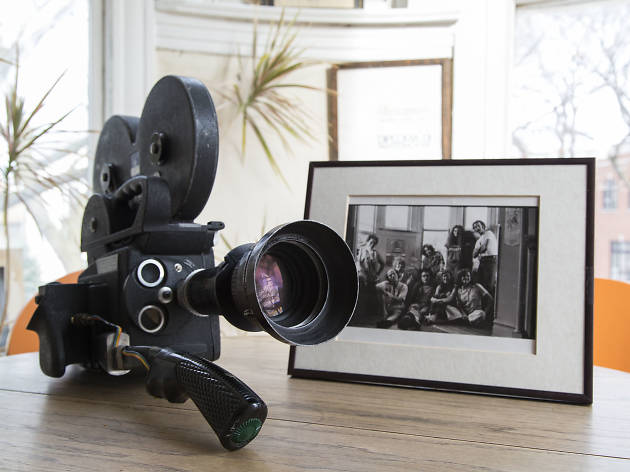 Photograph: Jaclyn Rivas
Kartemquin Art and Ephemera Exhibition
See artifacts from the organization's early days, including Kartemquin's first 16-millimeter camera: a heavy beast of a recorder retrofitted in the '60s with a World War II–era gun handle and NASA-grade batteries. Expo 72, 72 E Randolph St. May 20–Aug 20; free.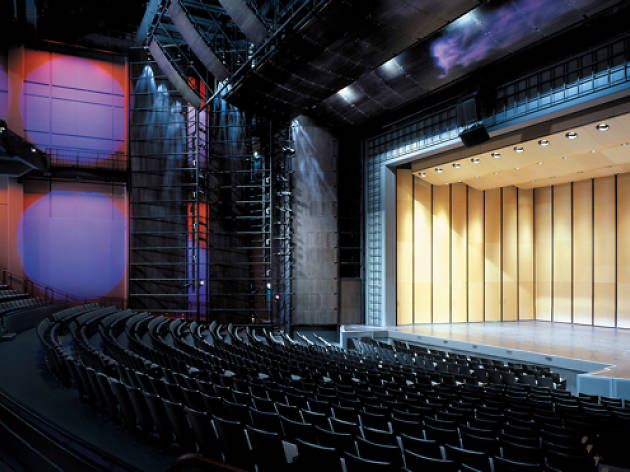 Photograph: Hedrich Blessing; Courtesy of the Harris Theater
Filmmakers, subjects and partners from across five decades reunite at this special event, with honorary chair Chaz Ebert. Visit kartemquin.com/ktq50 for tickets. Harris Theater, 205 E Randolph St (harristheaterchicago.org). June 24 at 6pm; $30.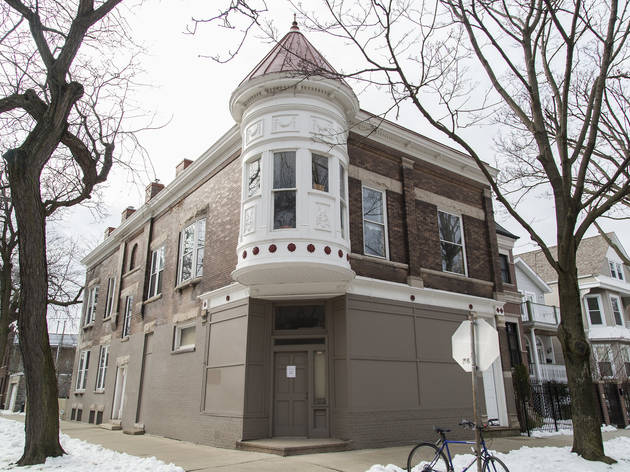 Photograph: Jaclyn Rivas
Stream weekly films online