"Hamilton: The Exhibition"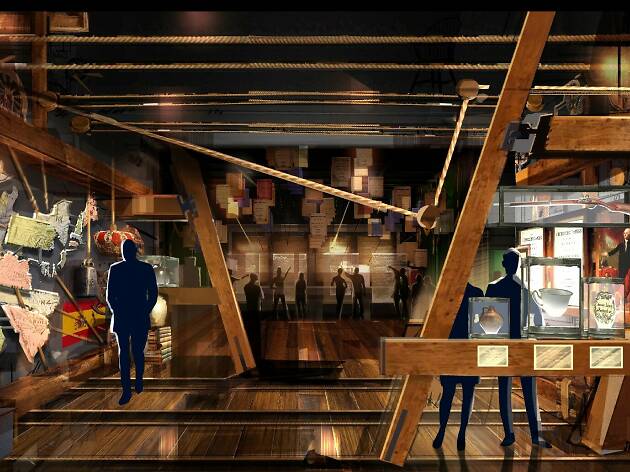 Experience the life of Alexander Hamilton at this stand-alone exhibition, created by the team behind the hit musical Hamilton. Debuting in Chicago, "Hamilton: The Exhibition" takes visitors on a journey from a trading post in St. Croix to the New Jersey hilltop where the Founding Father was shot in duel, using imaginative environments (created by the Broadway production's set designer David Korins) to immerse guests in the historical tale.
Hamilton creator Lin-Manuel Miranda serves as the exhibition's narrator (via a high-tech headset), fleshing out details as you make your way through the display and listen to rearranged music from the Broadway show. Highlights of the 20,000 square-foot experience include a moving sculpture representing the hurricane that brought Hamilton to America and a 70-foot parchment map of Manhattan circa 1772 outfitted with scale models of key locations, like Fraunces Tavern and King's College.
The exhibition, located in a temporary building on Northerly Island, will only be in Chicago through September 8. Advance tickets for "Hamilton: The Exhibition" go on sale Friday, February 15 at 10am. While they'll probably be easier to score than a seat at the Chicago production of the musical, you should still act fast!