11 must-see acts at Pitchfork Music Festival 2014
These are the bands, singers and MCs we most want to watch at this year's hip-hop-heavy fest in Union Park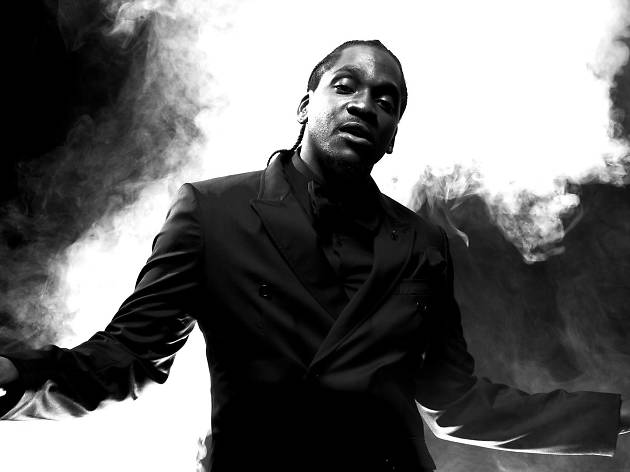 1/11
11. Pusha T The full Clipse would be ideal, performing Hell Hath No Fury, of course, but King Push is fine by himself, thanks. The Virginia coke-game chronicler released one of the best rap records of 2013, My Name Is My Name, a steely and futuristic banger that bettered Yeezus. Though we're not saying his stage peformance will match that face-melting Yeezus Tour.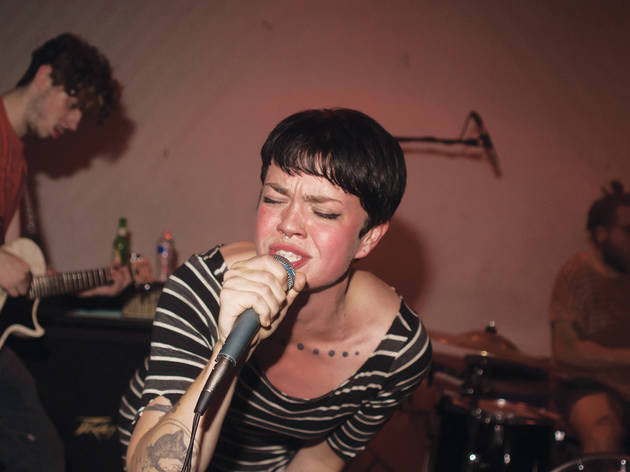 2/11
Photograph: Eric Phipps
10. Perfect Pussy We're hoping this hardcore newcomer hits the smaller third stage. Not just because it's shaded, but PP is the kind of band you should be seeing at a house show, with Meredith Graves rolling in a tangle of wires at your feet, screaming. It's a riot grrrl revival. The only bummer is that this heavily hyped act is not playing the same day as the Julie Ruin (we'll get to them). This is about as close as it gets to Bikini Kill these days.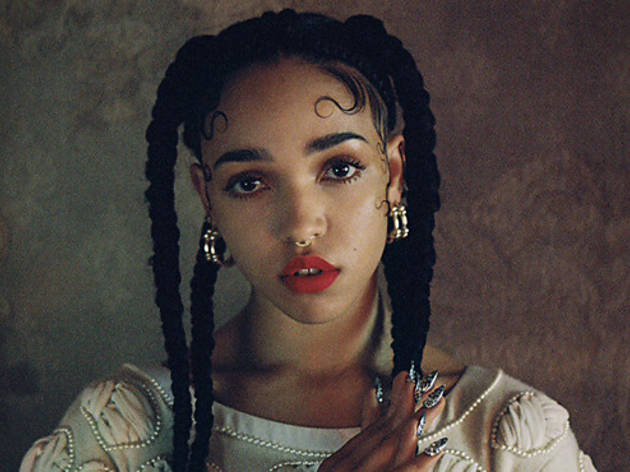 3/11
Photograph: Jamie James Medina
9. FKA Twigs The xx helped bring back trip-hop, making the '90s genre revivals complete, but FKA straight up sounds like Tricky. The Brit's eerily beautiful downtempo tunes are best suited in the dark, in smoke. Hopefully, that's why she's so highly billed. Twigs would make for a nice evening closer on the side stage (and great counterprogramming to the divisive Neutral Milk Hotel).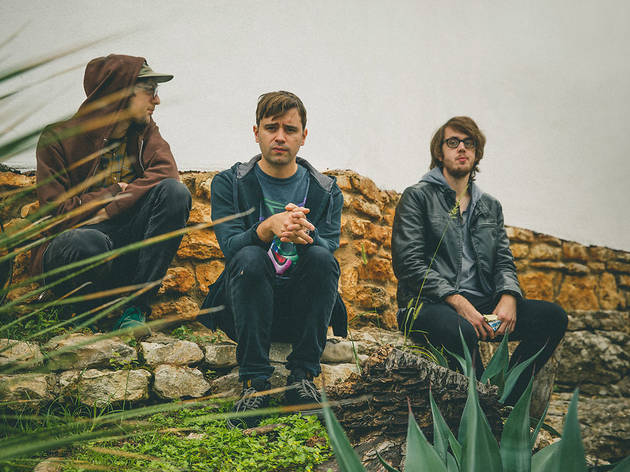 4/11
Photograph: Pooneh Ghana
8. Cloud Nothings The Steve Albini–produced debut of this Cleveland grunge-pop band did nothing for us. The kids played like cats dropped in a bathtub. But the group's latest, Here and Nowhere Else, is a big step up. It sounds better, for one, and the songwriting takes a leap. Dylan Baldi still shreds his throat like a grounded teenager, though—think the Get Up Kids and early Replacements running like they stole something. Few acts will match this intensity.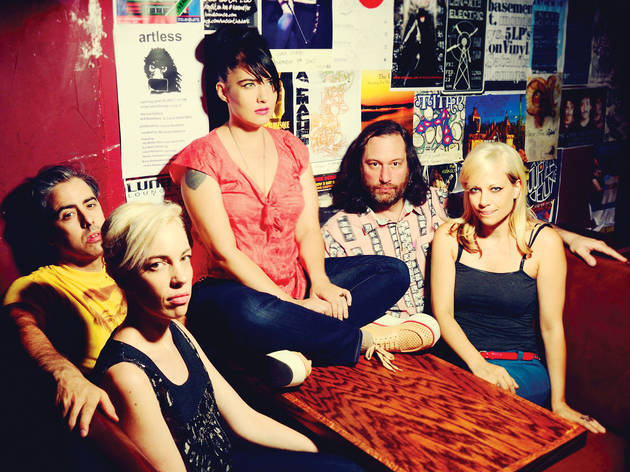 5/11
Photograph: Shervin Lainez
7. The Julie Ruin As we alluded to earlier, the Julie Ruin is riot grrrl royalty, the new project of Kathleen Hanna, who besides being half of the coolest freaking couple in music fronted Bikini Kill and Le Tigre. Her new band, built off an older solo album, falls somewhere in between those two—blending sugar and spit in its cocktail of punk, girl group sounds and rhythm. As Sonic Youth proved in the "Bull in the Heather" video, she's quite a dancer, too.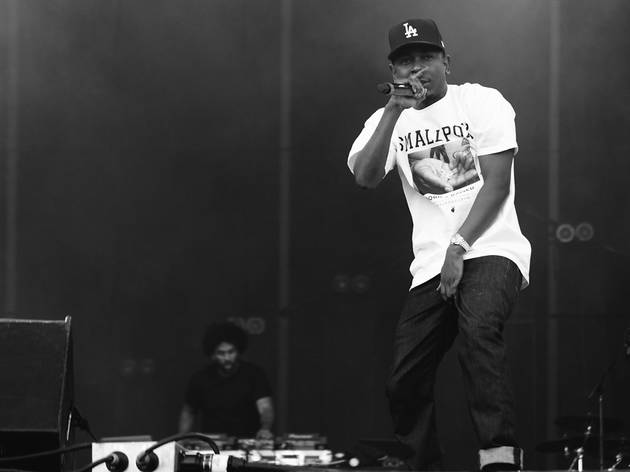 6/11
Photograph: cousindaniel.com
6. Kendrick Lamar Frankly, we've been critical of Kendrick's live performances. His nuanced, reflective recorded work is phenomenal, unparalleled in rap right now. Thing is, once he hits the stage, he grabs his nuts and goes HARD. Everything sounds like "Backseat Freestyle," not "Bitch Don't Kill My Vibe." And it kills the vibe a bit. That being said, we're talking about drinking 10.0 music down to an 8.3 (in Pitchfork terms). From what teases we've had of it, his upcoming record should be more compatible with his live persona. Plus, with Schoolboy Q here as well, we should get to feast on "Collard Greens."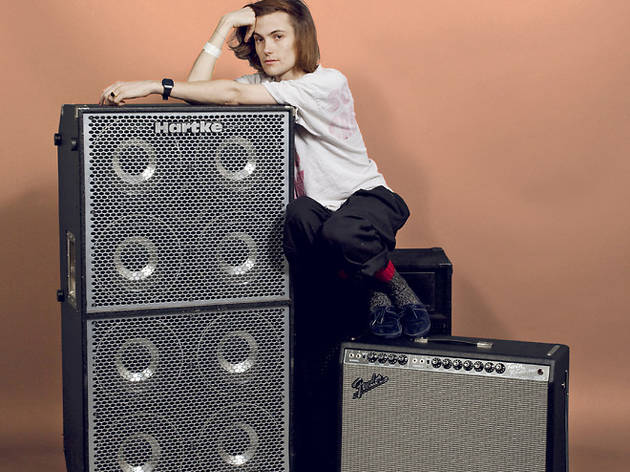 7/11
Photograph: Melissa Sinclair; Speakers and amps courtesy Studio Instrument Rentals
5. DIIV Zachary Cole Smith clearly worships at the Church of Cobain (see: his grunge wear, the fact he named his band after "Dive," his publicized run-in with the law), but his sidewinding guitar lines float along like the psych-loving shoegazer bands of old—Ride, the Pale Saints, etc. There's a bit of languid Johnny Marr to his melodic arpeggios. His breathy voices gets lost in them, but then so do we.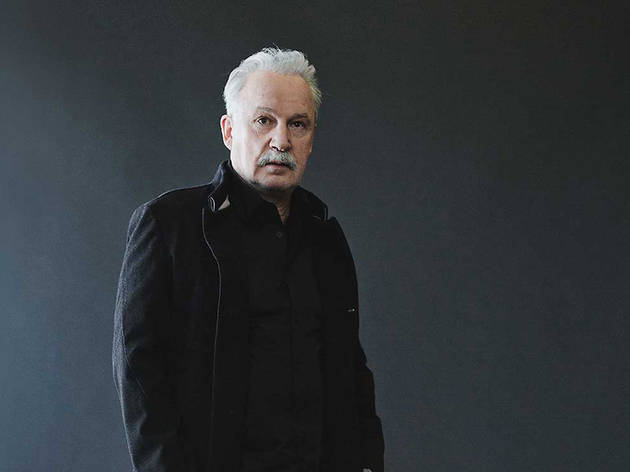 8/11
4. Giorgio Moroder Thank you, Daft Punk, for resuscitating the career of this disco pioneer. After essentially inventing techno, Moroder went on to run the movie soundtrack game. Don't believe us? See how often he shows up in our new list of the 50 best songs from '80s movies. God, we are so crossing our fingers for a surprise appearance of Terri Nunn, to take our breath away. This older cut would be killer as well (DJ Shadow fans will recognize it):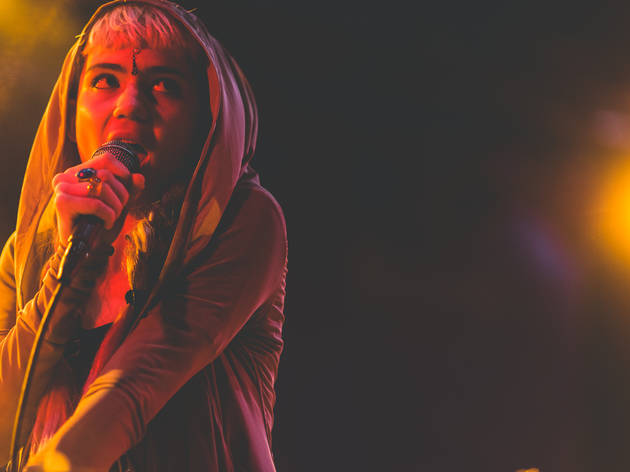 9/11
Photograph: Loren Wohl
3. Grimes Another repeat Pitchfork performer (it's kind of inevitable now that this fest has been running for nearly a decade), Grimes has proven herself to be one of the more unique voices to arise this century. The Canadian is signed to Roc Nation now, but certainly falls more in line with her label, 4AD. Her girly, incoherent vocals reek of Cocteau Twins (and the Chipmunks). Her debut, Visions, was loaded with promise and boundary pushing. We can't wait to see Act II.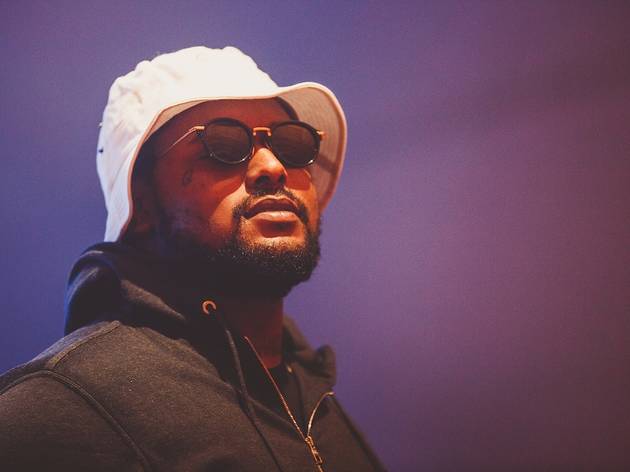 10/11
2. Schoolboy Q A little bit Cypress Hill, a little bit Ice Cube, Q has dropped the rap record of 2014—Oxymoron. West Coast hip-hop is back in a big way (we have Tupac's "California Love" stuck in our head now), and this Compton icon is a large reason why. He has a wide range, the ability to slip from soul searching to wet-cha gangsta to party tracks. He's going to lean harder on the latter here. "Collard Greens" will drive the crowd bonkers, as will this cut, which samples Pitchfork approved band the Chromatics: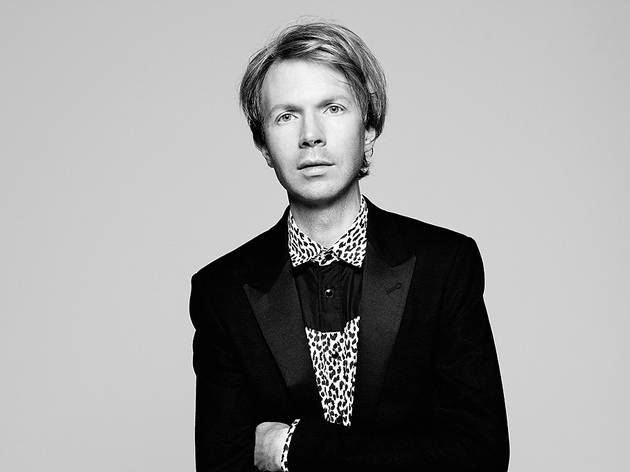 11/11
Photograph: Peter Hapak
1. Beck It's quite simple: Morning Phase is the greatest record of the year so far. (Read our full analysis here.) Beck has not played Chicago in ages. Yes, the new material is chillaxed as hell, but it sounds immaculate live.
What is this, Rock the Bells? The 2014 edition of the Pitchfork Music Festival has a decidedly hip-hop flavor. That's fine by us. Some of our fondest memories in Union Park are of watching Pharoahe Monch, Big Boi and R. Kelly (you don't think he's hip-hop? You tell him that). Rap carries this idiotic stigma of being a bad festival option. People who say that have never tried to stand in a dusty baseball infield and watch a guy tap a laptop. MCs always own P4K Fest, and this year is rich with 'em. We didn't even have room for the always entertaining Danny Brown and Earl Sweatshirt. Not to mention DJ Rashad and Hudson Mohawke, who are effectively hip-hop beatmakers. Without further ado, here are the acts we will line up to see July 18–20.
RECOMMENDED: Our complete guide to Pitchfork Music Festival