Bloodiest at Empty Bottle, Reckless Records and Beat Kitchen | Concert preview
A trio of shows from one of Chicago's most enlightened metal acts.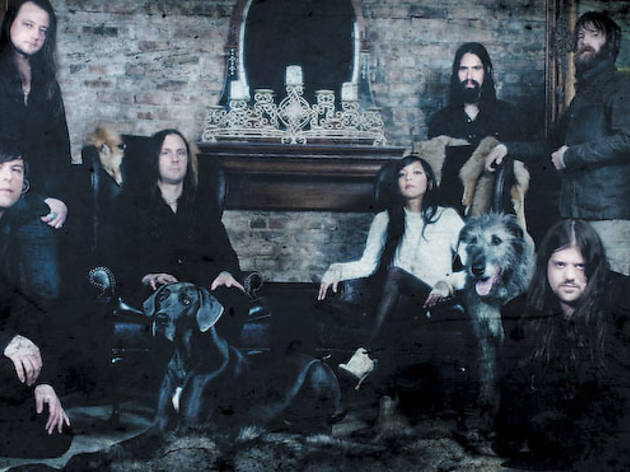 Seven members, three guitars, one piano. The building blocks alone suggest that Chicago's Bloodiest is doing a lot more than simply downtuning its guitars. Here's a metal band that's both transcendent in scope and palpably devastating, harvesting raw doom. Thick swarms of black sound forge a sonic abyss, underscoring an unequivocally brooding message.
That acute attention to atmosphere is a rarity in the genre, as is the group's high-proof cocktail of gothic and avant-garde spirits. Bruce Lamont's voice stretches from a guttural rasp to something more abstract, ricocheting behind guitars that excel in classical modes just as often as they chug away mercilessly.
Relapse released the group's debut, Descent, a year ago, and the band has just gotten around to self-releasing the vinyl. Friday begins a busy weekend for the group, starting with a release party at the Bottle. The next day the group squeezes into Reckless Records' Wicker Park location for an afternoon set, part of Record Store Day festivities. Then on Sunday, Lamont and the Bloodiest guitar section—Tony Lazzara, Eric Chaleff and Sean Patrick Riley—head to the Beat Kitchen, where they team up with local brutalist Indian to unveil the collaborative Feral Family, ahead of a set from Lamont's genre-smashing Yakuza. If you haven't yet encountered Bloodiest, consider this trio of gigs a crushing introduction.