Brilliant Corners of Popular Amusements at Riverfront Theater | Concert preview
Bobby Womack, John Cale and Zola Jesus anchor the vaudeville-flavored festival.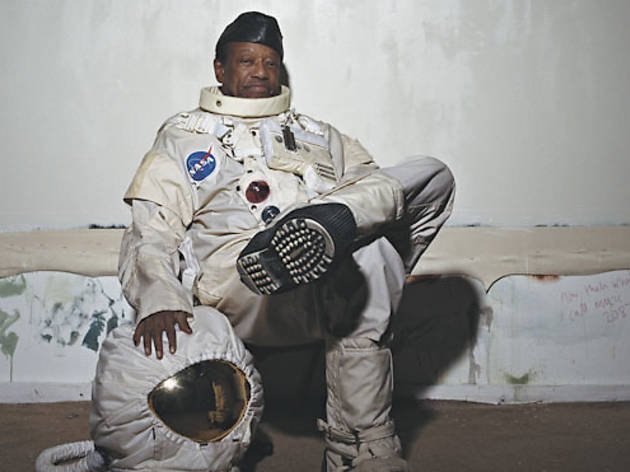 Following engagements at Eckhart Park and the Athenaeum Theatre, Brilliant Corners of Popular Amusements moves to a new location for its third act: a tent along the Chicago River. The latest installment of promoter Mike Reed's multifaceted concert series features music from both proven names and a few still proving themselves, rounded out by rising comics and carnival attractions.
A trio of old hands anchors the lineup, each carrying a cult fanbase. That's certainly true of John Cale, the genre-defying Velvet Underground vet who tapped Danger Mouse to co-produce his new Shifty Adventures in Nookie Wood. It can also be said of enigmatic pop savant Van Dyke Parks, whose orchestral arrangements for Joanna Newsom's Ys put him back on the map. Bobby Womack similarly got a boost from a critically endorsed contemporary artist: Damon Albarn. After rescuing the soul great from obscurity to guest with Gorillaz, Albarn contributed to the steely production underpinning Womack's stunning comeback album, The Bravest Man in the Universe.
Compared to that trifecta, one wonders where younger artists like Zola Jesus or Conor Oberst will be decades from now. Oberst is already fighting to hold on to the currency he carried as Bright Eyes a decade ago, whereas Zola's quietly brooding pop sees her (a.k.a. Nika Roza Danilova) on the ascent. Roberto Carlos Lange, or Helado Negro, is an unknown quantity in comparison, which gives him free rein to paint his amorphous, tropical-electronic tapestries. In many ways that seems best suited to a vaudeville-flavored event like this, where novelty is the main attraction.