Chicago Jazz Festival 2011 preview
Randy Weston, Joe Lovano, Cassandra Wilson and Roy Hargrove lead a star-studded cast.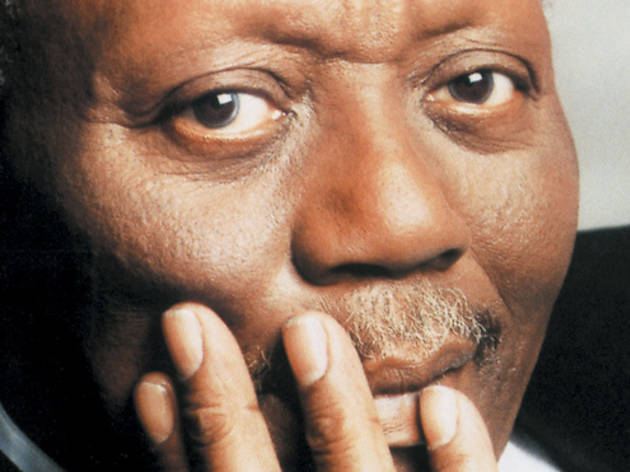 The usual spread of old and new fills this year's Chicago Jazz Festival, which isn't a surprise so much as a relief in the wake of Mayor Daley's failed privatization of the free festival, now in its 33rd year. As it did last year, the fest begins in the Chicago Cultural Center and Millennium Park, while the centerpiece of the weekend remains Grant Park, where four stages host more than 30 acts across Saturday and Sunday.
The final installment of this year's Made in Chicago: World Class Jazz series on Thursday 1 also brings the first big collaboration of the weekend as piano heavyweight Randy Weston meets the Chicago Jazz Ensemble at Millennium Park. Together, they explore the intersections of jazz and African folk first mined by Weston and the late Melba Liston.
Consummate trumpeter Orbert Davis is this year's artist-in-residence, and he begins a four-gig run at Roosevelt University's Ganz Hall on Friday 2 with his trio. Another three-piece, the Deep Blue Organ Trio, follows shortly thereafter at nearby Pritzker Pavilion. Best known for its Tuesday residency at the Green Mill, the hardworking combo adds some zest to its Hammond B3–scented soul-jazz with the addition of alto sax ace Bobby Watson. Crowning the day is Saxophone Summit, a star-studded tribute to John Coltrane that corrals champion reedists Joe Lovano, Dave Liebman and Trane's son Ravi Coltrane.
The reverential spirit of that program carries over into Grant Park on Saturday 3, when Davis's Chicago Jazz Philharmonic (an ensemble originally commissioned by the CJF) appears as a pared-down "chamber ensemble" to revisit Miles Davis's sweeping Sketches of Spain. Appearing ahead of that is Trio 3, a group that embodies the avant-bop tradition. Made of reedist Oliver Lake, bassist Reggie Workman and drummer Andrew Cyrille, the all-star unit swept the Umbrella Music Festival last year, and switches it up this time by adding Michigan-based pianist Geri Allen into the equation.
The CJF typically plays it safe with its headliners, and this year is no exception. Cassandra Wilson, the earth goddess of jazz, tops the Petrillo Music Shell lineup Saturday, while Sunday 4 closes with versatile trumpet phenom Roy Hargrove. Both have pushed boundaries and bucked trends, but are tried and true crowd-pleasers—Wilson with her cool blue interpretations and Hargrove with the hard-swinging quintet featured here.
There's plenty of talent to be found earlier on Sunday. Drummer and fest programmer extraordinaire Mike Reed with his Sun Ra–informed ten-piece Myth/Science Assembly, which includes cornetist Taylor Ho Bynum and guitarist Mary Halvorson among other forward-looking fixtures of the East Coast scene. Afterward, vibraphonist Stefon Harris joins tenor sax force David Sánchez for a set centered on this year's Ninety Miles, a pulsating Latin-jazz update.
The final day also includes turns from rising chamber-jazz unit Matt Ulery's Loom and ragtime revivalist Reginald R. Robinson, not to mention AACM ringer Ernest Dawkins and his transcendent New Horizons Ensemble. Those three acts alone serve as a potent reminder that some of the best stuff here can be found in our back yard year round.