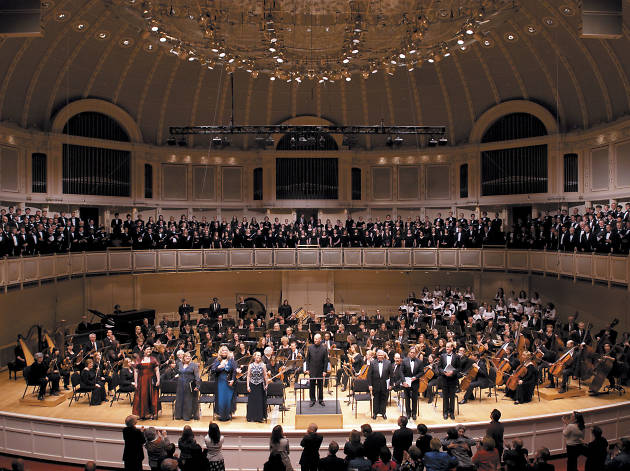 Ring in the Chinese New Year with traditional Chinese song. This show in one of Chicago's most famous concert halls features the China Broadcasting Chinese Orchestra playing classic works from from China's cultural repertoire. Chicago Symphony Orchestra cellist Katinka Kleijn joins the group as a soloist.
The full program is slated to include:
"Spring Festival Prelude"
"Moonlit River in Spring"
"Birds Adoring the Phoenix"
"Flowing Stream"
"Dance of the Yao People"
"Jasmine Flower"
"Huaer Caprice"
"Night Thoughts"