Detholz! at the Empty Bottle | Concert preview
Local underdog continues to sculpt strange and infectious art-pop.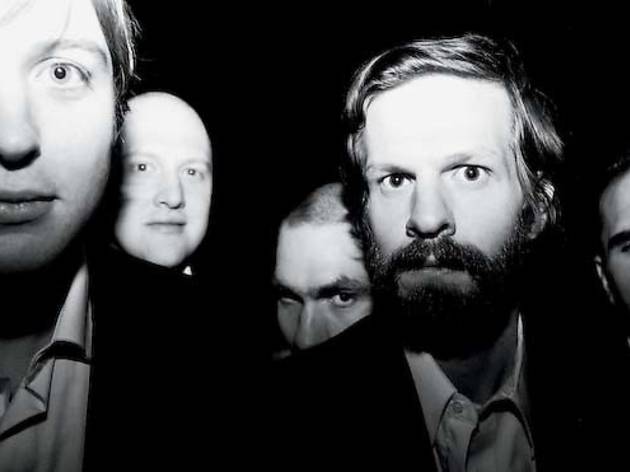 Detholz! always seemed too interesting a band to not make it, but unjustly, after more than a decade of amazing sonic craftwork, it's doubtful few folks outside of Chicago even know how to pronounce the name ("death holes"). Operating as a kind of heritage act, playing just a handful of shows a year between the members' many gigs with other bands, the 'Holz continues to sculpt strange, cerebral, infectious, new wave, disco, art and dance music that should have made it as powerful as the religious and cultural icons critiqued in frontman Jim Cooper's angular sermons.
Its most recent album, Death to the Traitor (a pay-what-you-want download on Bandcamp) is produced by Bobby Conn, so add glammy, progged-up weirdness to the existing oddness, and you get one of the best local releases of the year. Highlights include a title track that could easily be adapted as a funky call to arms by confused members of either the tea party or the Occupy movement, a Talking Heads/Cars–ish vocalization of obsession with "Catherine Zeta Jones," and "Ghost of Xmas Palsy," a synth-sational funk tune that may or may not have something to do with yuletide (I think I made out a line about licking a secretary), but would certainly be a weirdly functional aerobics soundtrack if you're trying to get into shape for the holidays.