Esperanza Spalding at Ravinia Pavilion - Concert preview
The Grammy-winning singer-bassist blends jazz and pop in Highland Park.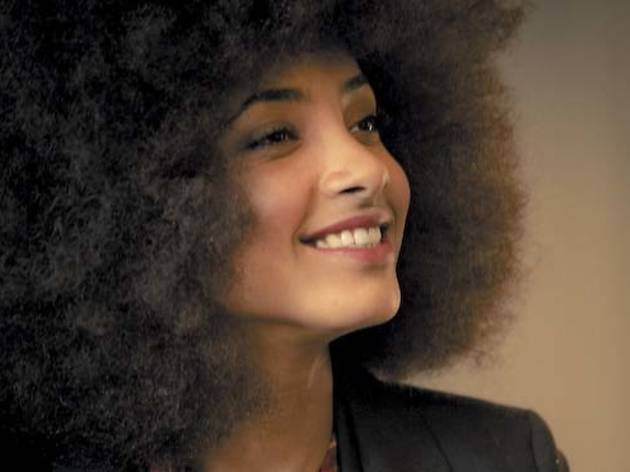 In barely half a decade, Esperanza Spalding has emerged as the new face of jazz. She beat out the Biebs in a Grammy upset last year, and even before that she was hobnobbing with Obama at the White House. Not too shabby for someone still a few years shy of 30. The singer-bassist's restless ambition takes a new turn on the recently released Radio Music Society, the long-promised companion effort to 2010's Chamber Music Society. She replaces the swooning, string-laden arrangements of the predecessor with something slicker, aiming for the airwaves but settling on a fusion that would've fit right in on the formerly smooth and recently formatted 87.7FM.
While it's hard not to hold her latest up against Chamber, it's another artist's album that begs comparison: Robert Glasper's Black Radio. But where Glasper brings in a Rolodex worth of guest singers to back his pop bid, Spalding's own voice happens to be her biggest asset, airy and unblemished with sweeping range. (It's easy to forget she's also holding down the bass, at which she's just as virtuosic if restrained here.) Those pipes are in the foreground on some of Radio's hookiest offerings, like "Radio Song" and "Black Gold." Yet her inclination to improvise isn't something easily surrendered. A cover of Stevie Wonder's "I Can't Help It" (made famous by Michael Jackson) essentially lives up to its title, wrapped in Joe Lovano's sax wisps and Spalding's pointillistic scatting. It doesn't exactly scream "crossover" and that's not a bad thing. For the folks camped out on the lawn at Ravinia, those vocal acrobatics are essentially the main attraction.