Gorilla Biscuits at House of Blues | Concert preview
NYC hardcore vets reunite at a birthday bash for Revelation Records.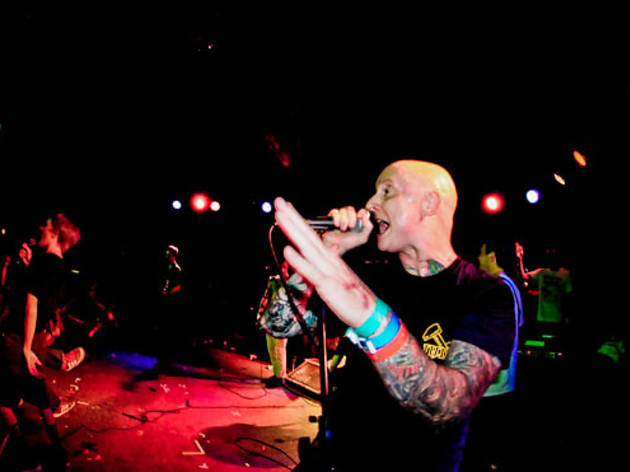 The drug of choice in New York in the late '80s was Quaaludes, apparently. Though the hypnotic, sedative effect of the massive pills known as "gorilla biscuits" in no way describes the sound of the New York punk band of the same name, it does speak to its taste for controversy. What better way for a group of straight-edge hardcore kids from Long Island to make an anti-drug statement?
Through its positive message, and the occasional harmonica solo, the explosive quintet managed to transcend hardcore's one-dimensional nature to become one of the genre's most beloved acts, impressive considering the band's brief lifespan and limited studio output, consisting of one seven-inch and an album, Start Today. The latter arrived in 1989 and the band called it quits a couple of years after that, but the last decade has seen a handful of reunion gigs, including a trio of shows last summer in California at a 25th anniversary bash for the group's label, Revelation Records.
The party picks up this weekend at the House of Blues. In addition to Gorilla Biscuits, it features fellow East Coast hardcore vet Youth of Today, which at one point shared GB guitarist and songwriter Walter Schreifels (on bass) and whose influence can be seen in Gorilla Biscuits' unbridled aggression, as well as the Xs still worn on the hands of singer Anthony "Civ" Civarelli. A second Revelation show Sunday 6 allows fans to revel in nostalgia a day longer with emo forerunners Texas Is the Reason and Sense Field, plus the more alt-leaning Into Another.