Green Music Fest 2011 | Concert preview
Les Savy Fav, Yo La Tengo and the Thermals headline a solid street fest. Better yet, it's only five bucks.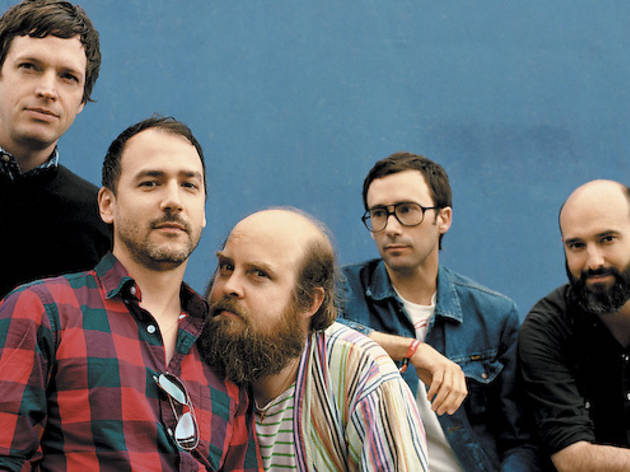 Yo La Tengo last passed through Chicago in February, touring with a spinning wheel that dictated its set. The wheel landed on "Sitcom Theater," and the New Jerseyians dutifully reenacted an episode of Seinfeld. Fans were not thrilled. But over three decades, the playful and brainy trio has rarely taken the typical route. The band might rip through a set of garage covers, or settle into a gorgeous ambient set. Which makes a neighborhood street fest a rather ideal venue for the casual fan. Yo La will likely stick to its Velvet Underground–goes-to-the-beach favorites like "Sugarcube," "Cherry Chapstick" and "Tom Courtenay." Probably.
When the Thermals broke into a cover of Green Day's "Basket Case" at the tragically trendy Pitchfork Fest, a mass gasp could be heard. The grungy Portland power-pop act won a place in our hearts with its chutzpah. By the chorus, most were singing along. The trio is bookish and political and it buys into the whole DIY creed, but it's a crowd-pleaser.
Speaking of which, indie rock has few more entertaining figures than Tim Harrington. With his bare belly hanging over teensy swim trunks and tinfoil wrapped around his head, the Les Savy Fav frontman is a preacher, a comic, an accident on two legs. In other words, a dying breed, a rock star. The NYC troupe has hardly altered its herky-jerky and glammy punk since the '90s. Nor should it.