Holiday box sets guide 2011
Record reissues keep getting bigger, better, deluxier and pricier. One even comes with a replica wallet, though you might not have much left to put in it.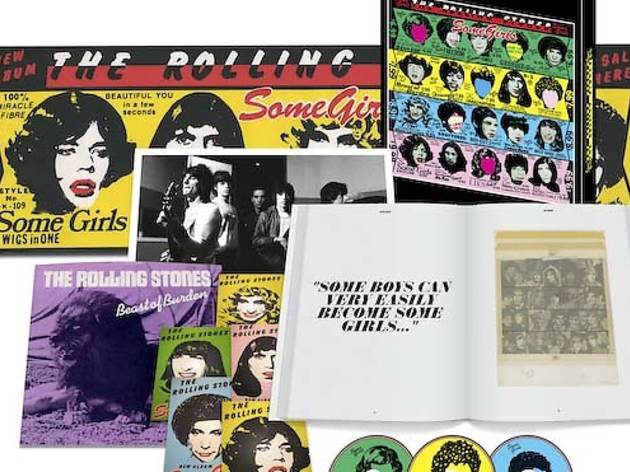 For the pathological perfectionist…
Beach Boys
The Smile Sessions Box Set (Capitol, $164.97)
Well, that only took 44 years. The holy grail of record geeks, the unfinished follow-up to Pet Sounds has finally been finished by Brian Wilson. Psst, the best tracks were released ages ago, spread over albums like Smiley Smile, Surf's Up and 20/20. The rest of it is children's music about farms. But if you need umpteen takes of "Good Vibrations," there's all of Disc 5.
Also try Phil Spector, Phil Spector Presents the Philles Album Collection Box Set (Sony, $79.97)
For the dad who can't leave well enough alone…
The Rolling Stones
Some Girls: Deluxe Edition (Universal Republic, $179.97)
It goes without saying that Some Girls was the last perfect Stones record, their New York record. It was also the only time Keef used an effect pedal aside from "Satisfaction." As with last year's Exile reish, Mick has dug up a clutch of rarities, heretofore unheard outside of bootlegs. Unfortunately, he has again slapped new vocals over the polished gems. Dude, don't you have a reggae band to front now?
Also try Elvis Costello, The Return of the Spectacular Spinning Songbook: Super Deluxe Edition (Hip-O, $339.97)
For the 1% who side with the 99%…
U2
Achtung Baby: Super Deluxe Edition (Island, $169.99)
Recorded under the shadow of the newly opened Berlin Wall, U2's masterpiece oozed post–Cold War enthusiasm and pan-global grooves. Two decades on, it's hard to believe it predated the Internet. Vorsprung durch Technik, indeed. The playful outlier Zooropa has been bundled as a bonus disc, which won't help its reputation as a lesser leftover, but will force people to reassess its genius. This would be the last time all their bright ideas proved to be right. A raw and revelatory "Kindergarten" version of Achtung is a must-hear, too. Of course, there's an Über Deluxe Edition for $597.99. For that price, it should come in a Trabant.
Also try Pink Floyd, The Discovery Studio Album Box Set (Capitol, $214.99)
For the record snob who thinks e-readers and MP3s are killing art…
Various artists
Boddie Recording Company: Cleveland, Ohio (Numero Group, $50)
No label puts more work into a record than Numero. The original purveyors of the coffee-table LP have curated another time capsule of some long-forgotten regional label run by a well-intentioned and underfunded dreamer. The funky gospel nuggets are as dusty and uplifting as ever. The epic liner notes weave a better tale of heartbreak than any Great American Novel or Spielberg film you'll take in this turkey season.
Also try Howlin' Wolf, Smokestack Lightning: The Complete Chess Masters 1951–1960 (Hip-O Select, $79.97)
For those whose families drive them to drink every holiday season…
The Smiths
Complete (Rhino, $79.97)
Smiths albums first hit CD at the dawn of the format. Which means they sound as if they were recorded on wet rolls of paper towels. These long-overdue remasters are a revelation. Wow, there was a piano on "Reel Around the Fountain"? Morrissey and co. suddenly sound sunny and bright. Yeah, bright! The biggest downer now is the realization that the planet has yet to produce another Johnny Marr.
Also try Jesus and Mary Chain, Darklands: Expanded Edition (Edsel, $27.97)
Morrissey visits Congress Theater December 17.