Jane Birkin at Portage Theater | Concert preview
Birkin, still hot at age 64, returns to celebrate her music made with Serge Gainsbourg.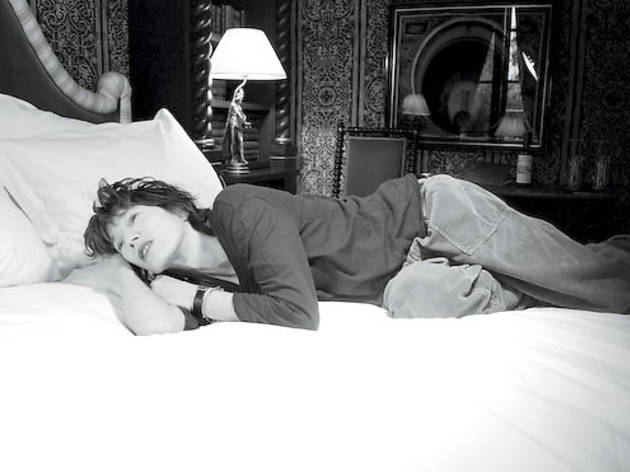 Old rogues never go out of fashion. And neither does a certain swinging continental allure. It's 2011, and the influence of Serge Gainsbourg has drifted through latter-day pop consciousness like an elegant wisp curling off a lit Gitane cigarette: Beck, De La Soul, Stereolab, John Zorn—who isn't a devotee?
It's only recently that his interpreters have, again, included those once so intimate to him. Actress daughter Charlotte, who collaborated with Beck, toured as a singer for the first time last year (and has a new live album due December 13). Now her mother, who played fashionably sexy princess to Gainsbourg's decadent frog in the 1960s and '70s, returns for a brief run of American concerts, celebrating the once-provocative music they (sometimes) made together.
This year marks the 40th anniversary of Histoire de Melody Nelson, the cheerfully sleazy and magnificently orchestrated concept album that features Birkin as a ravaged nymphet. More notably, Gainsbourg also died 20 years ago, a time span that always suggests it's time for a tribute.
Birkin, still hot at age 64, continues to make movies in Europe. So this isn't for money or acclaim. It's all because she was motivated to do some benefit concerts in Japan after the March tsunami and subsequent horrors. Things went so well, Birkin is bringing the ensemble of Japanese musicians on the road, where she'll revisit those saucy hits and hopefully indulge the audience with some revealing anecdotes.