Julian Casablancas & The Voidz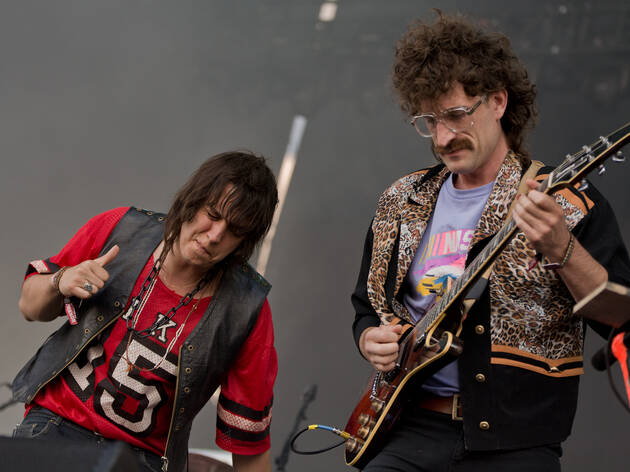 This show has been canceled.
Strokes frontman slips on the leather and lets his hair go greasy for his solo venture, the Voidz. Six years after the ornate compositions of his wonderful debut, Phrazes for the Young, Casablancas dips into '80s punk and metal (with a touch of Brazilian rhythms) while keeping his melodic knack on Tyranny. Think First Impressions of Earth gone Iron Maiden. Not that the Strokes fanboys and fangirls need more reason than "Julian" to show up.