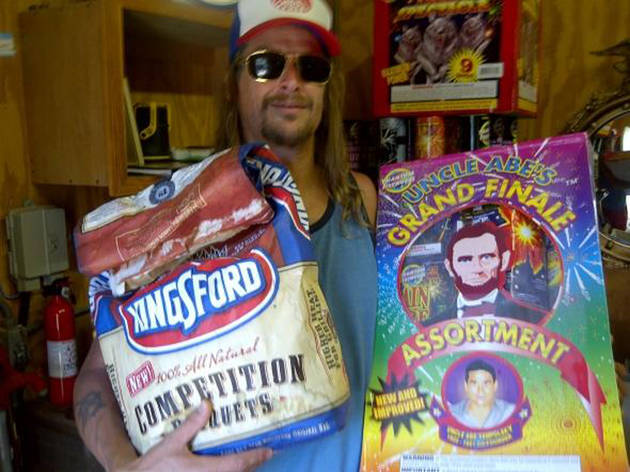 It's easy to hate on Kid Rock. The guy speaks his mind loudly enough to ruffle more than a few feathers. But at least you know what you're gonna get with the guy—jingoism, weak beer, ads for the American auto industry, hooks lifted from classic rock, sunglasses. And he keeps his tickets cheap. Rock is punker than most. After dabbling in Southern boogie and kuntry, his latest stuff mines the early '80s shine of Cougar Mellancamp and, well, Foreigner, who open this show.
Rating Breakdown
5 star:

1

4 star:

0

3 star:

0

2 star:

0

1 star:

0
"Bawitdaba da bang a dang diggy diggy diggy said the boogy said up jump the boogy"


After hearing those words, I found myself inspired and ready to face the day. When Kid Rock's album "Devil Without a Cause" hit the stores in 1998, I got up early, hopped on my great uncle's vespa and headed straight for Coconut Records. At the time, I was down on my luck without a shirt on my back or a nickel in my pocket.

After hearing "Bawitdaba" for the first time, I found the strength to pick myself up and make all of my dreams come true. And look at me now, 17 years later and I'm a successful line cook at the Red Robin that my cousin Jeremy manages. He's a really cool guy. He's so cool, in fact, that he's taking my to the Kid Rock concert in Tinley Park.

I can't wait. I've been listening to "Bawitdaba" on repeat for almost 20 years.