Lollapalooza 2011, Saturday: Eminem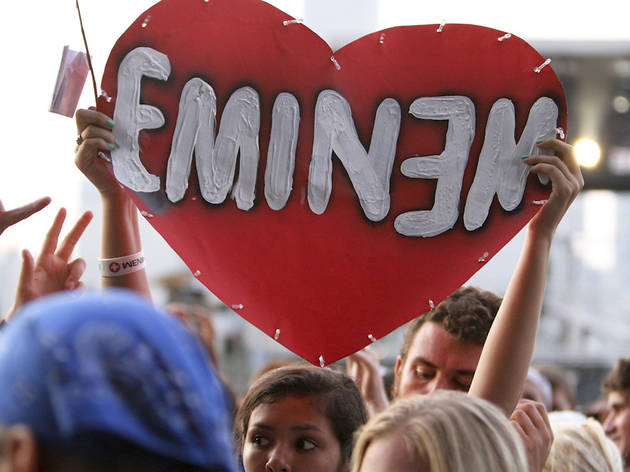 1/22
Photograph: Rory O'Connor
Lollapalooza 2011: Day 2: Eminem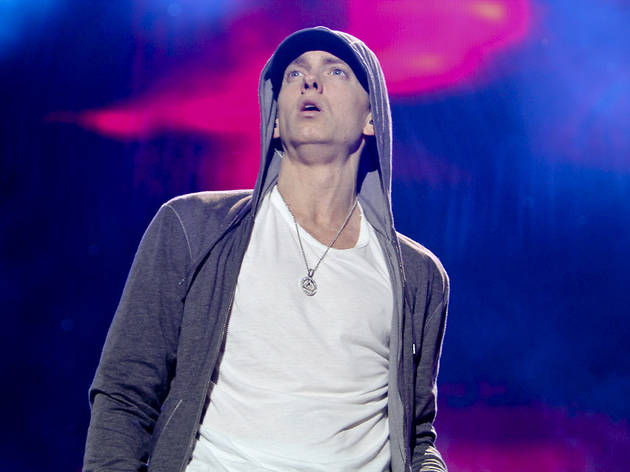 2/22
Photograph: Rory O'Connor
Lollapalooza 2011: Day 2: Eminem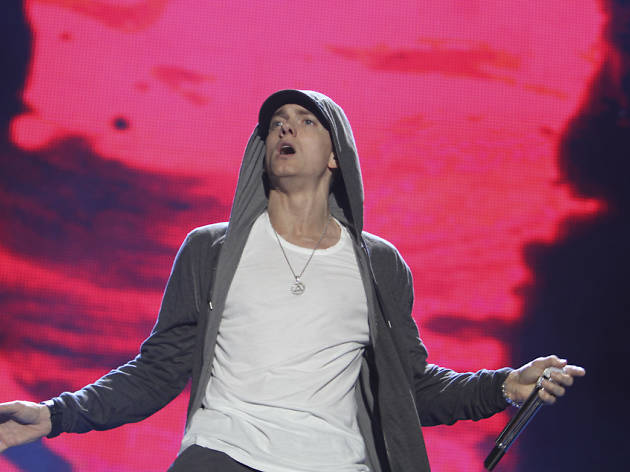 3/22
Photograph: Rory O'Connor
Lollapalooza 2011: Day 2: Eminem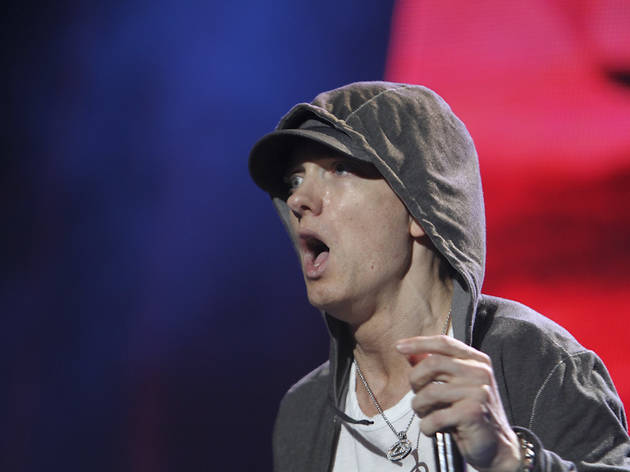 4/22
Photograph: Rory O'Connor
Lollapalooza 2011: Day 2: Eminem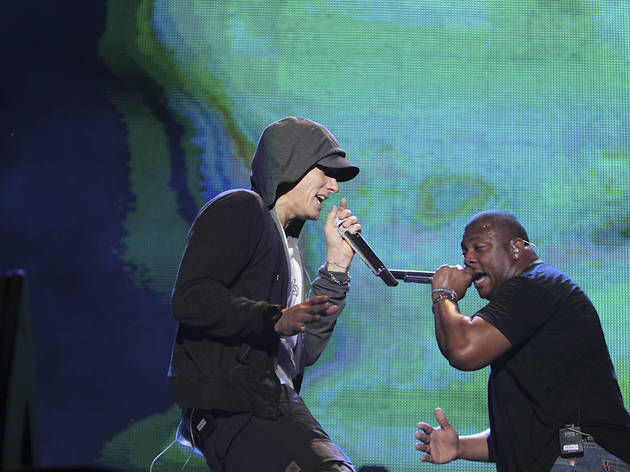 5/22
Photograph: Rory O'Connor
Lollapalooza 2011: Day 2: Eminem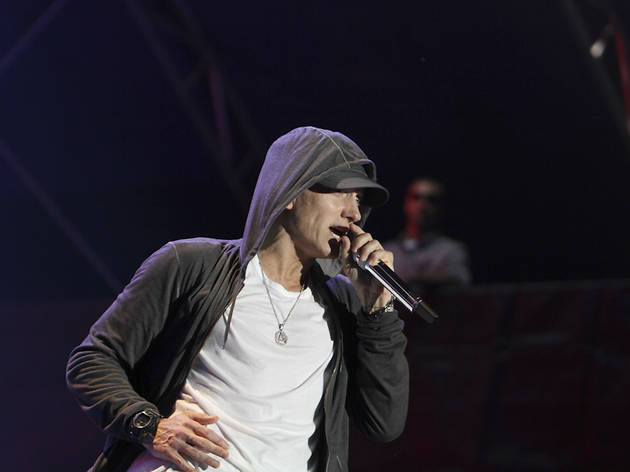 6/22
Photograph: Rory O'Connor
Lollapalooza 2011: Day 2: Eminem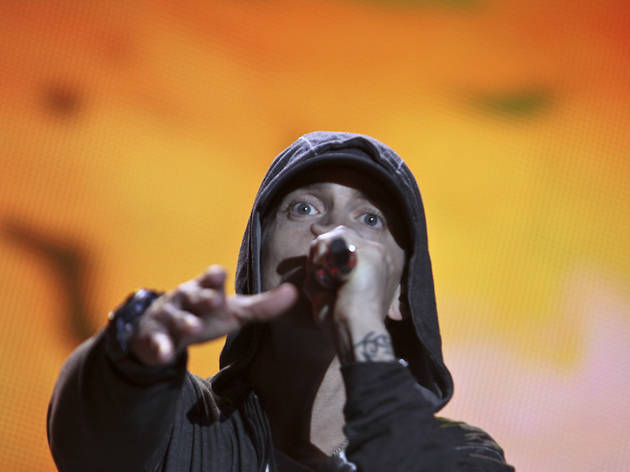 7/22
Photograph: Rory O'Connor
Lollapalooza 2011: Day 2: Eminem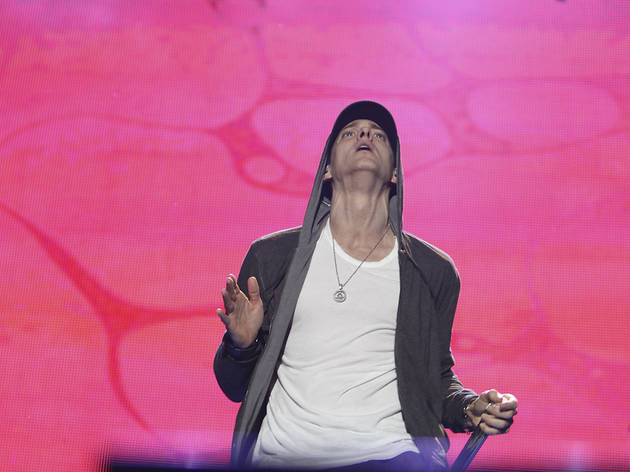 8/22
Photograph: Rory O'Connor
Lollapalooza 2011: Day 2: Eminem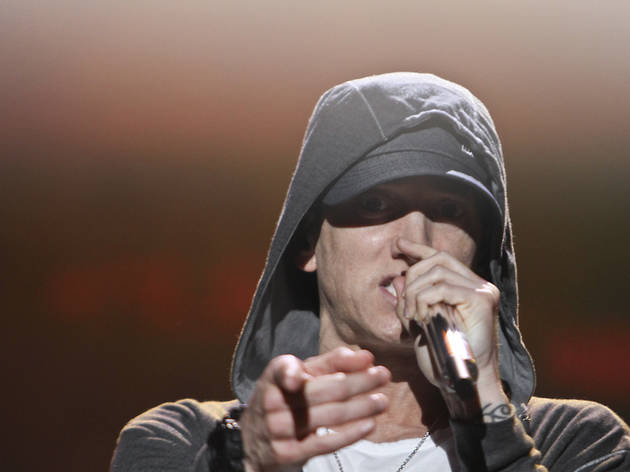 9/22
Photograph: Rory O'Connor
Lollapalooza 2011: Day 2: Eminem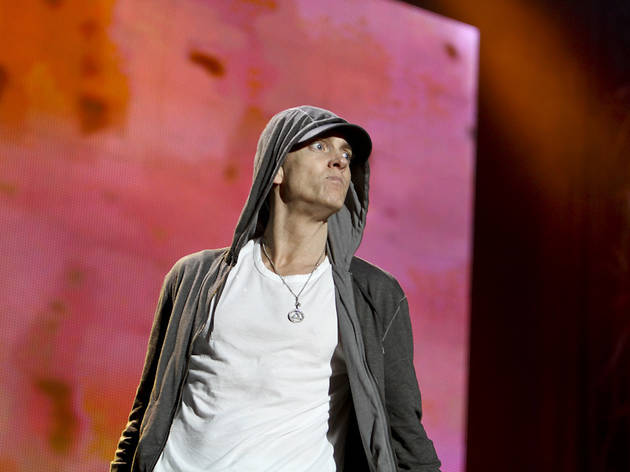 10/22
Photograph: Rory O'Connor
Lollapalooza 2011: Day 2: Eminem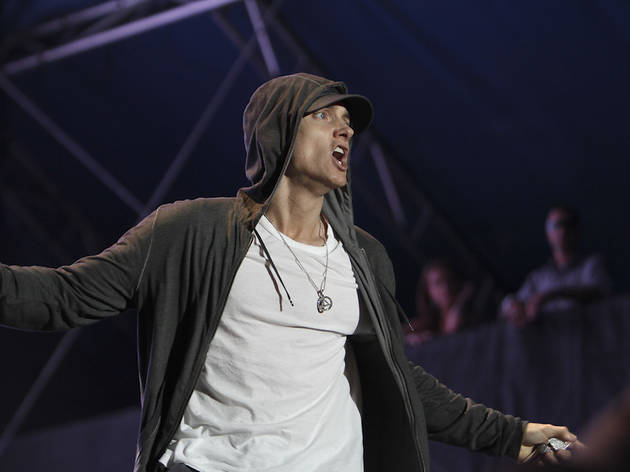 11/22
Photograph: Rory O'Connor
Lollapalooza 2011: Day 2: Eminem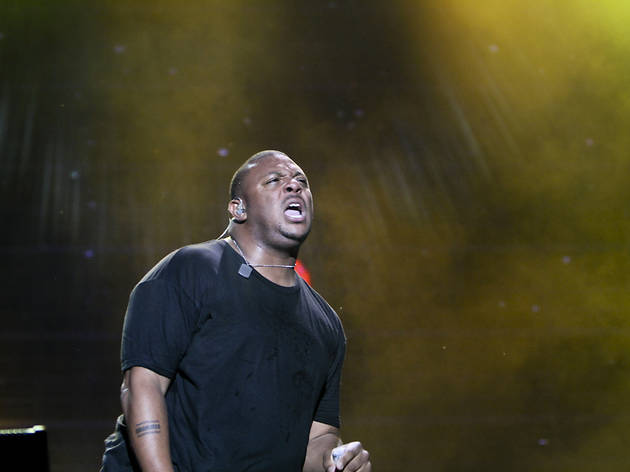 12/22
Photograph: Rory O'Connor
Lollapalooza 2011: Day 2: Eminem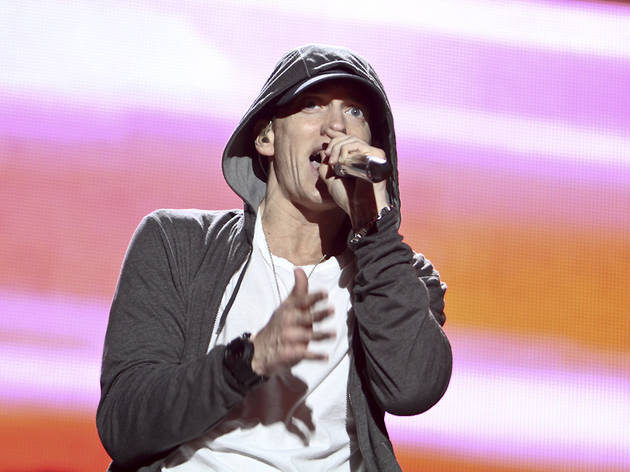 13/22
Photograph: Rory O'Connor
Lollapalooza 2011: Day 2: Eminem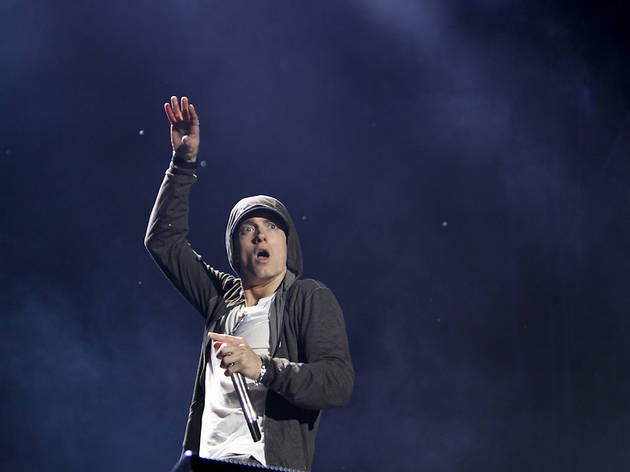 14/22
Photograph: Rory O'Connor
Lollapalooza 2011: Day 2: Eminem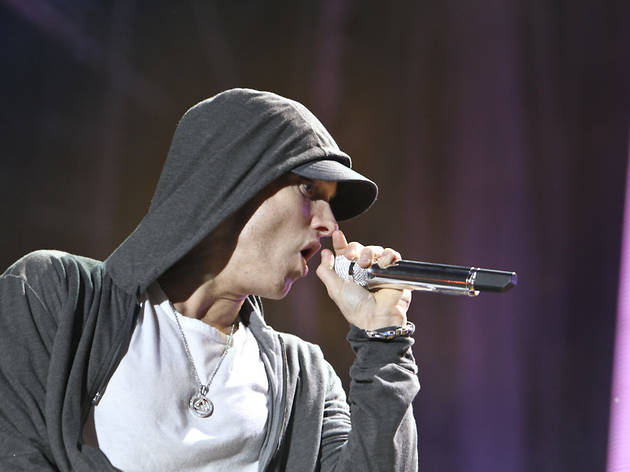 15/22
Photograph: Rory O'Connor
Lollapalooza 2011: Day 2: Eminem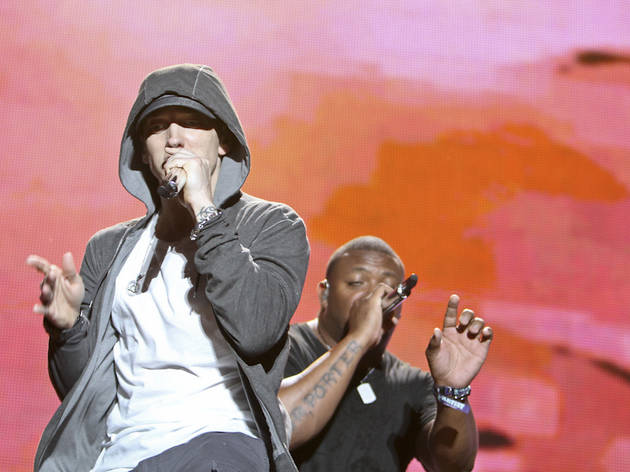 16/22
Photograph: Rory O'Connor
Lollapalooza 2011: Day 2: Eminem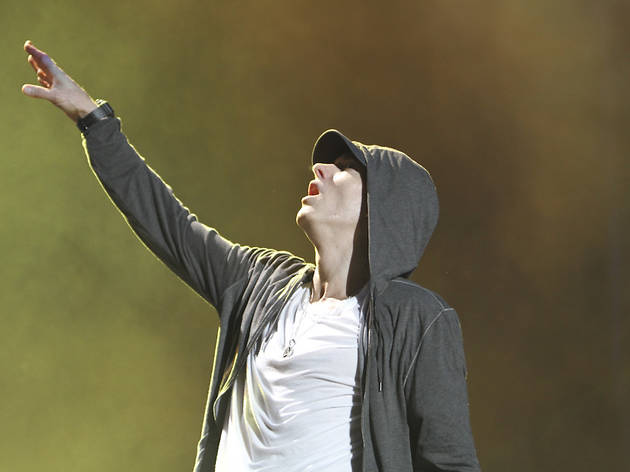 17/22
Photograph: Rory O'Connor
Lollapalooza 2011: Day 2: Eminem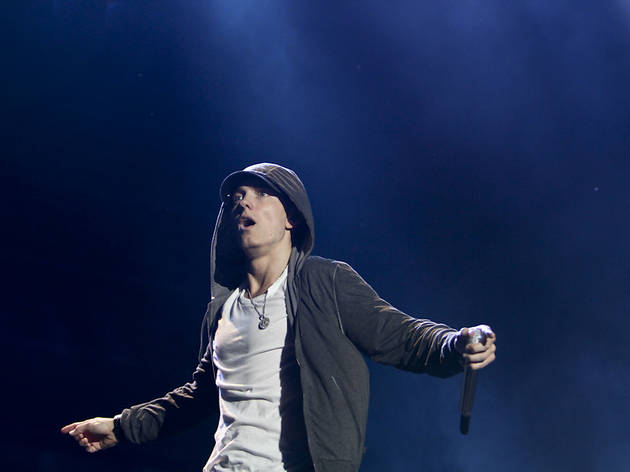 18/22
Photograph: Rory O'Connor
Lollapalooza 2011: Day 2: Eminem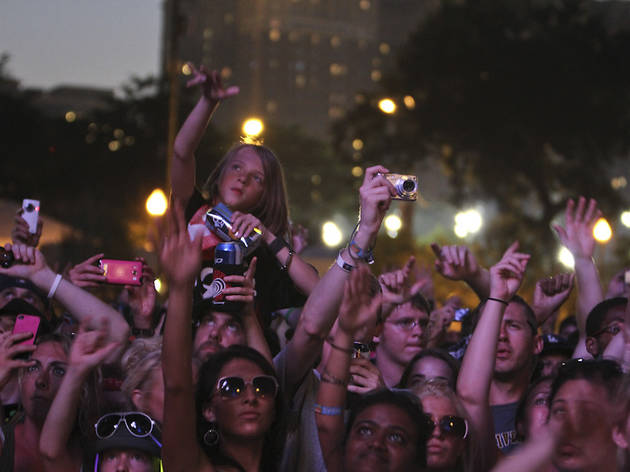 19/22
Photograph: Rory O'Connor
Lollapalooza 2011: Day 2: Eminem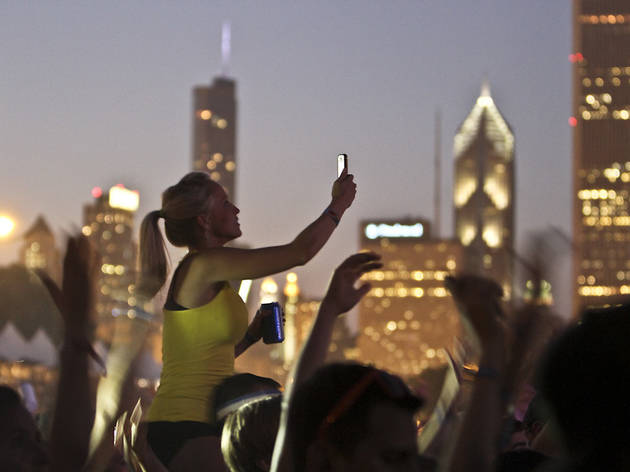 20/22
Photograph: Rory O'Connor
Lollapalooza 2011: Day 2: Eminem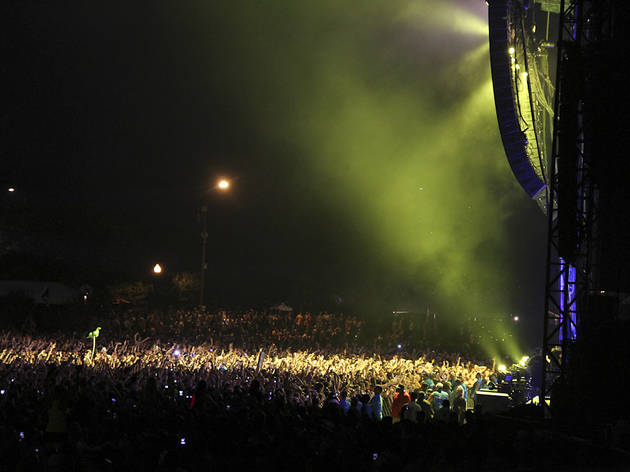 21/22
Photograph: Rory O'Connor
Lollapalooza 2011: Day 2: Eminem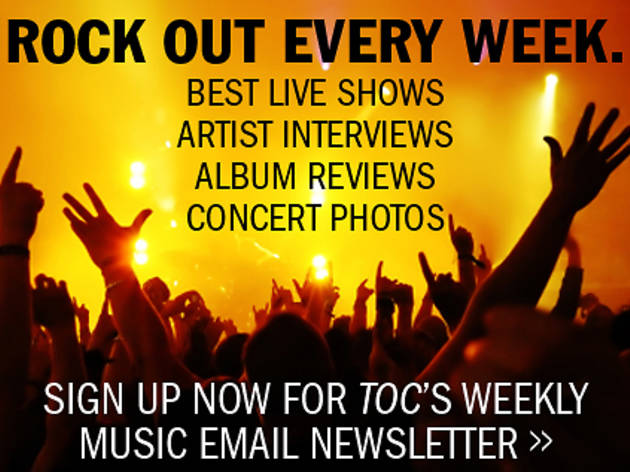 22/22
Few musicians are as brutally honest about their personal lives as Eminem. For better or worse—more often, for worse—he's shared a raw, painful and, at times, offensive story. The story he had to tell during his Saturday night Lollapalooza headliner slot was no less personal, but it was distinctly less painful.
Picking up where his Recovery album left off, the artist known largely for violent, enraged lyrics played a set that came dangerously close to being uplifting. It also showed without a shadow of a doubt that a little sobriety can turn an angry rapper into a huge pop star.
The sea of people gathered in Grant Park knew every word to the barrage of Top 40 hits Eminem rattled off. From "Airplanes" to "Love the Way You Lie," Eminem had them eating out of his hand in a way he never could have imagined back in his Eight-Mile days. The evolution from street MC to full-blown superstar is officially complete, and Eminem found a way Saturday night to embrace it, while still staying true to the gritty past that got him here.
It's appropriate, then, that one of the best songs of the night was a marriage of Eminem's past and present. For his current single, "Lighters," Eminem reunited with fellow Detroit MC Royce da 5'9". As expected, Royce took the stage with Eminem for their smash hit, but the bigger surprise came when Bruno Mars joined them onstage and seemingly everyone in the audience responded to his plea for a "sky full of lighters," by hoisting actual flames in the air as opposed to cell phones equipped with lighter apps. It was one of those picturesque Lollapalooza moments — set amid the stunning Chicago skyline — that will be replayed over and over and over again.
A more predictable special guest—though no less enjoyable—was singer/songwriter Skylar Grey, who joined Eminem for their hit "I Need a Doctor." Grey, who wrote portions of "Love the Way You Lie," played a disappointing solo set on the BMI stage earlier in the day, but seemed a far more commanding presence on the big stage with Eminem at her side.
Eminem portrayed himself as a man who has cleaned up his act, but as he shouted "Shady will fuckin' kill you" while blood dripped down the screen behind him, it was clear, he's still no angel. That fine line between the new Eminem and the Slim Shady we all know led to one of the most awkward moments of the night. Eminem asked the audience if it would be OK for him to relapse here in Chicago, then grabbed a bottle of vodka and asked if he should take a sip. It all seemed obviously staged, but the audience was confused enough to go completely silent before shouting, "No!!!! Don't do it!" He did it, and then began leaking "vodka" from holes all over his sweatshirt ('cause he's clearly not "built for that shit anymore"), but the crowd was so confused and shocked that the joke fell flat.
He recovered nicely though by taking the crowd back to his drinking days for a Shady medley of the hits that put Marshall Mathers on the map.
He didn't stay in the past for long, however, bringing his recovery full circle and closing out the set with a powerful rendition of "Not Afraid," a song that speaks directly to the fans with lyrics like, "I'll never let you down again, I'm back/ I promise to never go back on that promise/in fact let's be honest, that last Relapse CD was "eh."
It seemed the perfect ending, right up until he topped it with an even better encore: "Lose yourself."
Standing before an endless sea of people at his first Lollapalooza, Eminem owned the moment, singing, "You better lose yourself in the music, the moment/You own it you better never let it go/You only get one shot, do not miss your chance to blow/This opportunity comes once in a lifetime yo."
After a night like this one, chances are, he'll get more than one shot. Yo.