Lollapalooza 2014: We predict the headliners and lineup
Daft Punk? Justin? It's never a perfect science, but we have a good idea of which acts will top the Lolla bill. Here are the odds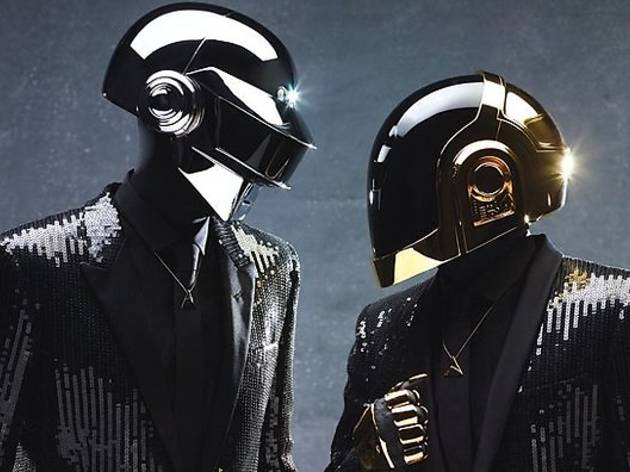 1/17
Daft Punk Odds: 8:1 Frankly, a couple weeks ago, this seemed like a long, long shot. Like a Sixers-winning-the-NBA-championship long shot. These French perfectionists gave no sign of having a tour conceptualized. But the robotic duo's wonderful performance at the Grammys proved something: The two secretive disco junkies have developed a fresh stage set. That cool recording studio with a spaceship booth might have been a Grammy creation—or it might be a glimpse of the sequel to the pyramid contraption seen on Daft Punk's last tour. And Lolla would be a place to unveil it.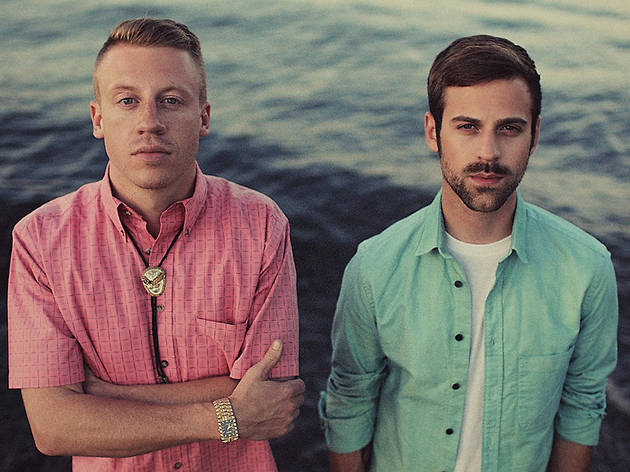 2/17
Macklemore & Ryan LewisOdds: 4:1 How depressing would it be if the above photo were Daft Punk without their masks? Anyway, two-hit wonder Macklemore, and the other guy, are still cresting in popularity from a 2012 album, The Heist. Seems like the no-brainer for the "Snoop Dogg slot," that penultimate spot on the South Stage some sunny afternoon. That being said, the duo (this is a duo, right?) are scheduled to be in Europe all summer. Yes, their tour schedule leaves a convenient gap in early August, but they'd have to jet across an ocean twice to make it to Grant Park and back.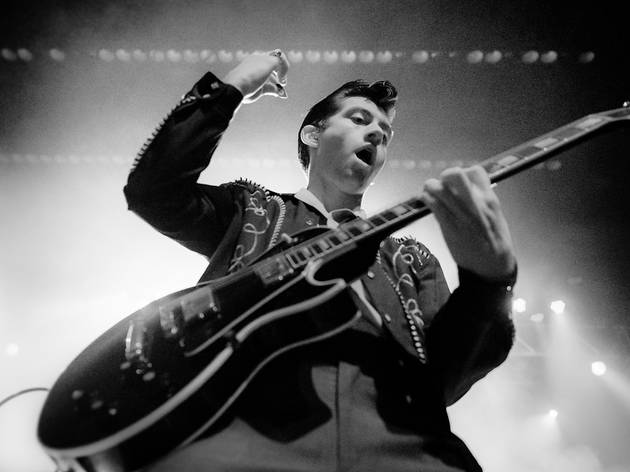 3/17
Photograph: cousindaniel.com
Arctic Monkeys Odds: 2:5 The website bandsintown.com posted that Alex Turner and his rockabilly bros would appear in Grant Park on Sunday, August 3. The event was quickly removed. The last time the band appeared at Lolla, in 2011, it pissed rain, forcing the group to cut short a set. Surely, they'd love to give fans a crack a full hour. Or are they now big enough to headline and play longer? Possibly, on the north field.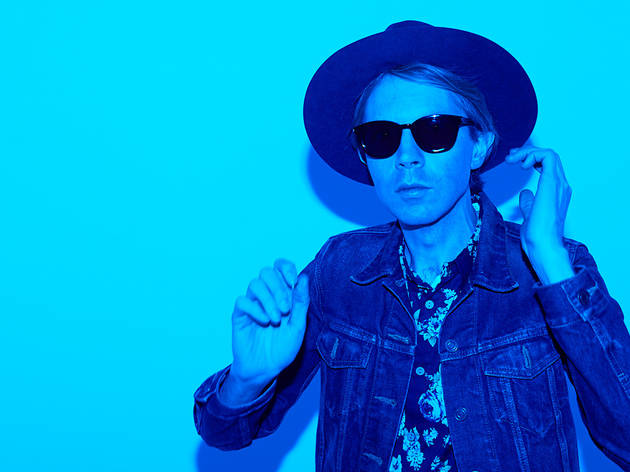 4/17
Beck Odds: Even Beck has never played the Chicago iteration of Lolla. Weird, right? He last hooked up with Perry's fest two decades ago, in his breakdancing heyday. The lush California folk of his new Morning Phase is not the stuff of comeback headliner set dreams, though it is devastatingly lovely. The 43 year old (well, he'll be a babyfaced 44 in August) skipped Chicago in his festival rounds last summer, seems like an ideal closer on the north field. So why the even odds? He's at that level of popularity that makes him a comfy sixth headliner at Lolla…or the top draw at Pitchfork.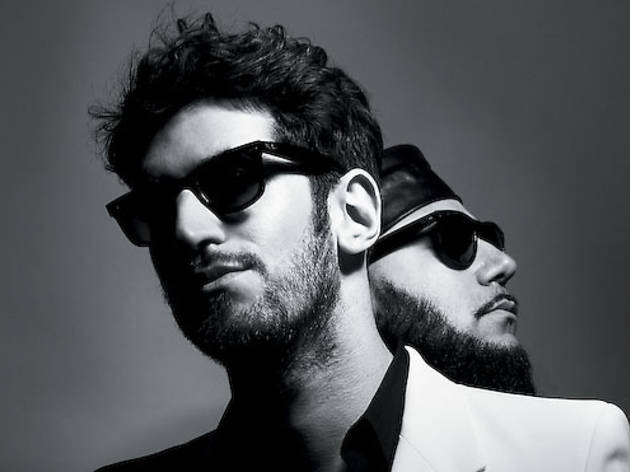 5/17
Photograph: Timothy Saccenti
Chromeo Odds: Bet on it If this were horseracing, this would be known as the Red Rocks Tell. Each year, a couple bands from Lolla boogie down the road to Red Rocks right after Lolla. Passion Pit did it. This year, Chromeo is booked in Colorado on August 5. And the opening act? Well…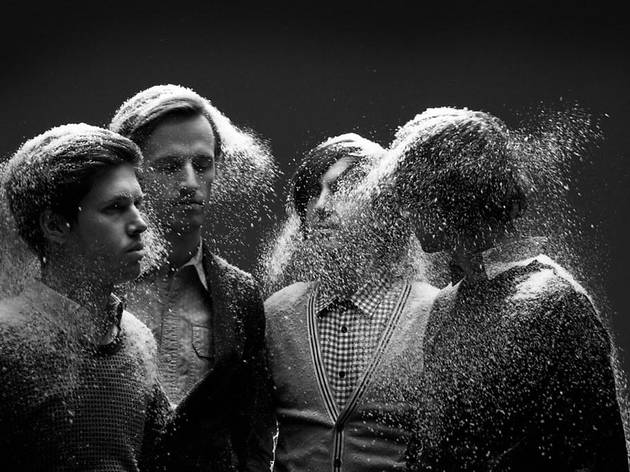 6/17
Cut Copy Odds: Bet on it …is this Aussie act. The band, always a crowd pleaser, had the balcony shaking at the Riv (a rather frightening scenario in that somewhat rickety old theater). We adore its latest, the E-popping baggy flashback Free Your Mind. The perfect lead-in to an upbeat headliners (So…not Metallica).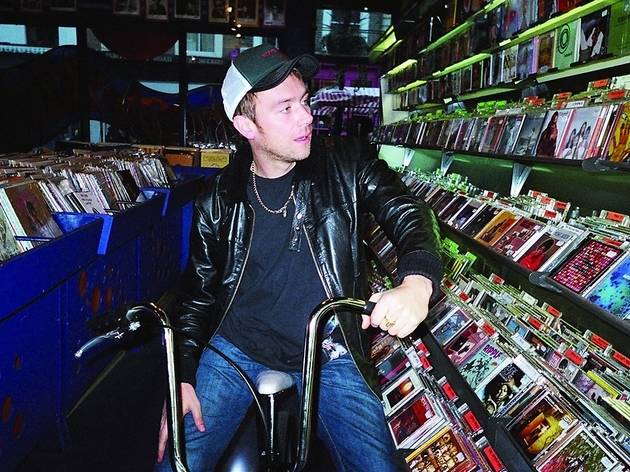 7/17
Damon Albarn Odds: 3:1 With his "first" solo album, the Blur frontman and globetrotting collaborator returns to melancholic English pop on the new Everyday Robots. He's got some festival dates slotted here and there, where he promises to play obscure cuts from across his entire catalog. Blur and Gorillaz have never hit Lolla, so he kind of owes us.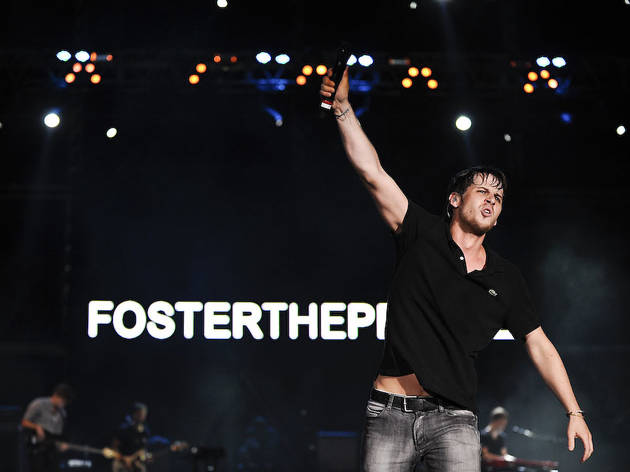 8/17
Dave Mead
Foster the People Odds: 1:8 The last time Foster played Lolla, "Pumped Up Kicks" was all the rage, and the entire lawn, crushed with fans, went nuts. Girls on shoulders, super soakers squirting to the sky, crowd surfing on rafts. I turned to someone from the band's label and said, "Next time these guys comes back, they'll headline." Well, that was a few years ago. Their prospects have cooled, as the too-long-awaited Supermodel (erm) is unlikely to pump up the kicks, again. Put it this way, bands that play the Riv do not headline. Put them on the level of Cut Copy, some 6pm, 7pm slot.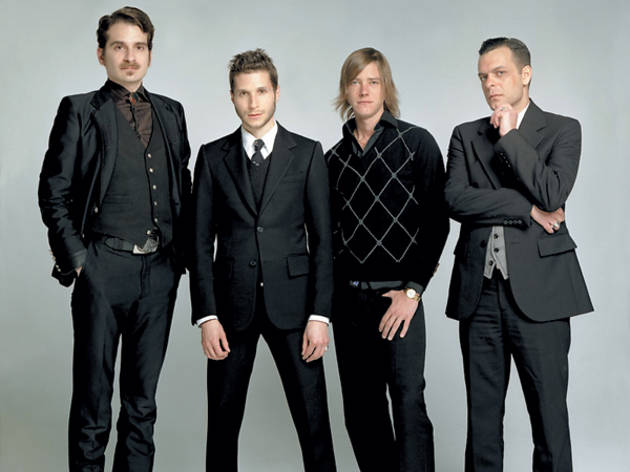 9/17
Interpol Odds: Even It's no secret that the Italian suit lovers are crafting another brooding album of stadium-grade post-punk. A handful of festival dates are already scheduled, building to a likely fall release of a new record. The New Yorkers last hit Lolla in 2007, so they're due. The reason for even odds, however, is the fact that Pitchfork once deemed Turn on the Bright Lights its album of the year. Could headline there. Though surely those critics have turned their backs on the posh Interpol over a decade later.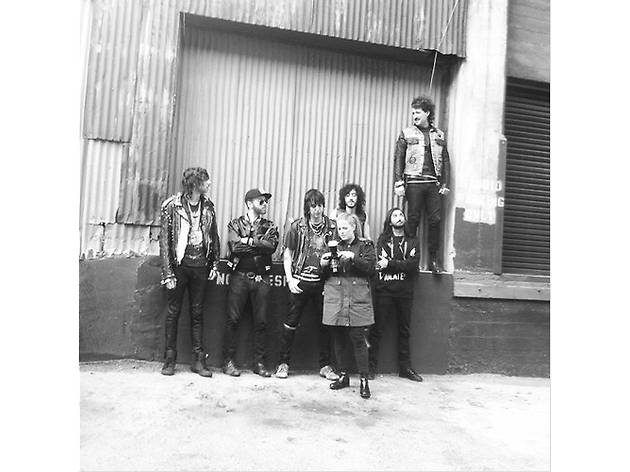 10/17
Julian Casablancas Odds: 1:5 Though we hold out hope for the hermetic Strokes, who headline Governors Ball in NYC this summer, it's far more likely we get the lead singer, touring his second solo album, due soon. Casablancas is already booked for the three South American Lollas, so we bet he hits for the cycle and makes it to Chicago. He's an ideal closer for the shady side stage, like Frank Ocean and Lana Del Rey in recent years.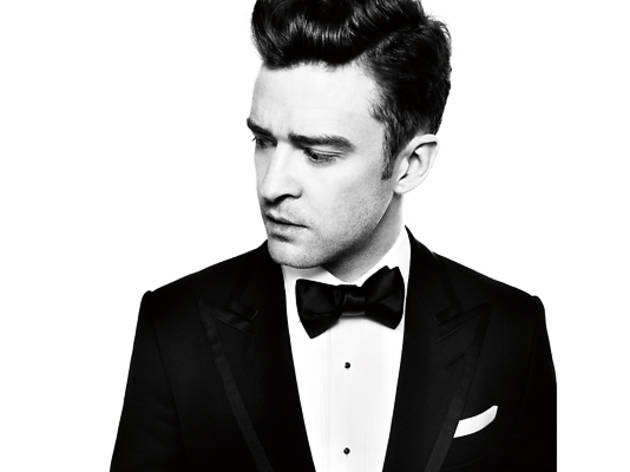 11/17
Justin Timberlake Odds: 4:5 What seems like an odd pairing—JT and Perry—shows all the signs of being a reality. Gaga proved that C3 is willing to take on major pop stars. And check out Justin's schedule: in Michigan, K.C. days before Lolla, NOLA on the 3rd. So, Friday, Saturday night? Though it's ridiculous to say Timberlake had a bad 2013 (despite a box office bomb and disappointing reaction to 20/20 Pt. 2, he is still raked in millions), critically, he lost a bit of his hip-factor shine. Headlining Lollapalooza is a classic PR rebound move.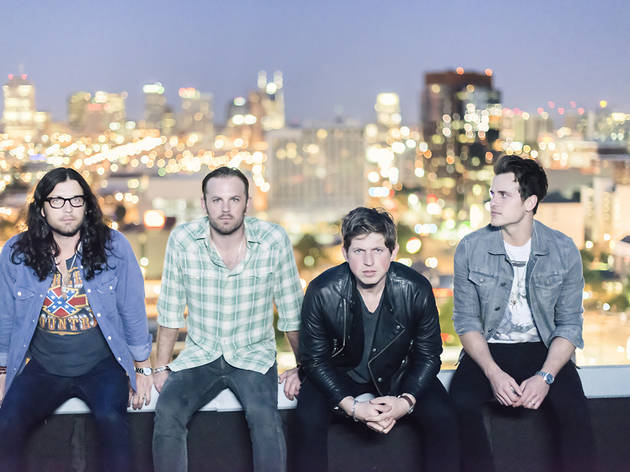 12/17
Photo: Dan Winters
Kings of Leon Odds: 3:1 You know how every year you wish hard for Daft Punk or Bowie or someone, and Lolla delivers, say, the Killers and Mumford & Sons? Kings of Leon smells like that unexciting fallback option. Their U.S. arena tour hits Chicago in early March—well outside the radius clause—and they have nothing booked in early August. I'm just saying, don't get your hopes up.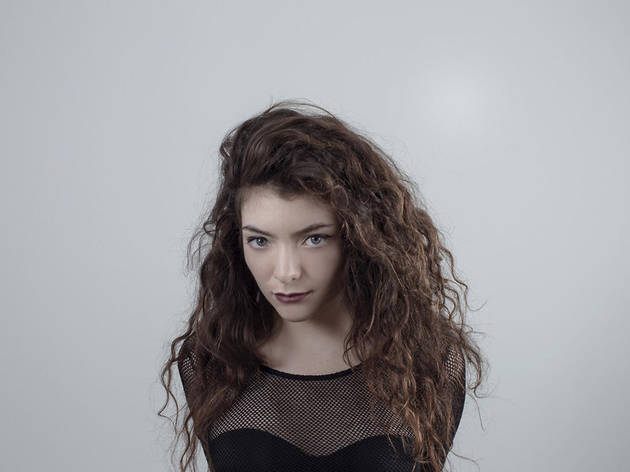 13/17
Lorde Odds: 1:10 I don't see how Lorde is not at Lolla. She's hitting Lollapalooza in South America; she's the hottest thing in music; she appeals heavly to this demographic. As I argued last year, Lorde is who should be headlining this festival, not some dinosaur legacy act. But she'll play in the middle of the day and outdraw the names atop the bill, as Ellie Goulding did in 2013.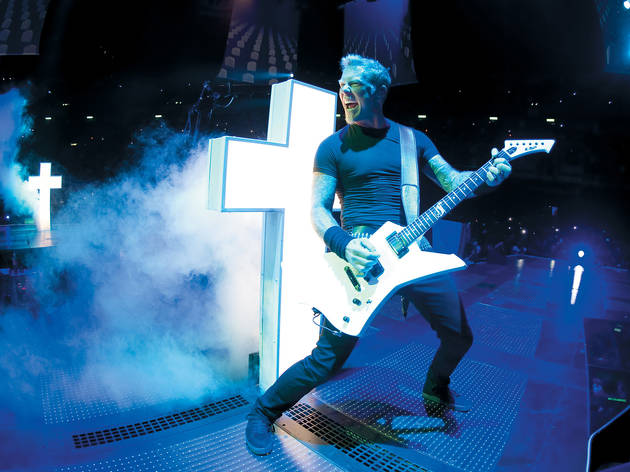 14/17
Metallica Odds: 2:5 Yes, we are betting on the unlikely Metallica/Justin Timberlake headliner combo. Why these metal geezers? Well, C3, the folks behind Lolla, are also the folks behind Orion, Metallica's summer festival. The relationship is there. The band announced that Orion is off for 2014. After the headbangers tour Europe in June and July, they are quite likely to headline Lolla for the first time since 1996, the waning days of the original incarnation, after Perry left the ship.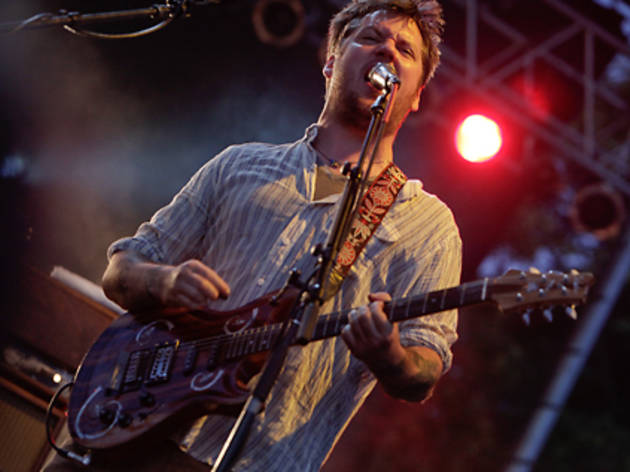 15/17
Modest Mouse Odds: 4:1 Isaac Brock and co. have been M.I.A. for ages. Their last Chicago festival appearance was four years ago, closing the first night of Pitchfork. Like Pearl Jam and Daft Punk, the sea-loving rockers last hit Lolla in 2007. Rumblings of a new album are in the air. Can they still headline, a decade on from "Float On"? Maybe in that My Morning Jacket slot on the north end. But, somehow—maybe it's Brock's gruff voice, maybe it's alliteration—we could see the band leading into Metallica.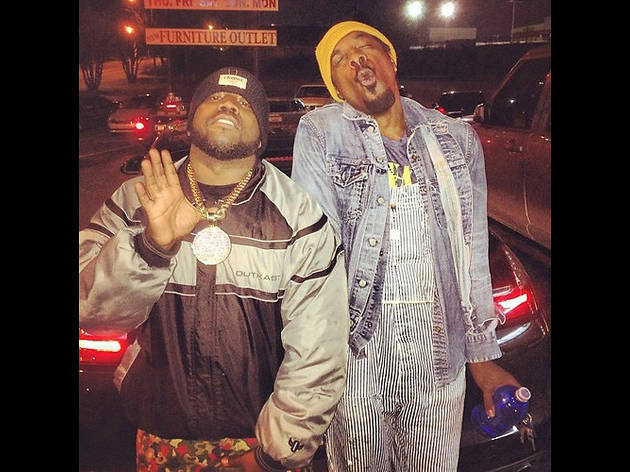 16/17
Outkast Odds: 1:10 Big Boi and Andre's reunion is topping every freaking festival this summer—40 in all. As an Atlantan, I adore these guys to death. Yet, with no new Outkast music planned, this seems like a fan-pleasing money grab. And Lolla sure does pay well. No complains here.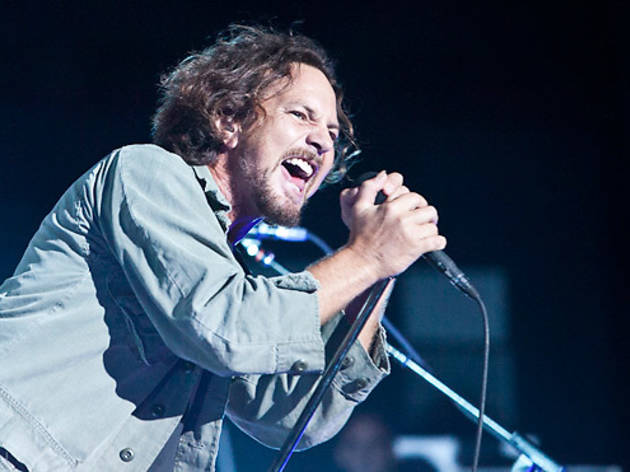 17/17
Photograph: Andy Keil
Pearl Jam Odds: 5:1 PJ headlined last summer in Chile and Brazil, and it's been seven years since they topped the Chicago edition. After playing Wrigley in the wee hours last summer, we can see them back in Grant Park. It's the kind of safe, trad-rock pick Lolla seems to always fall back on.
Friday: Beck/Metallica
Saturday: Modest Mouse/Justin Timberlake
Sunday: Kings of Leon/Outkast
Again, this is pure speculation, and certainly not a fantasy scenario. If we had our way, it'd start with Bowie, Daft Punk, Outkast.
RECOMMENDED: Revisit our past coverage of Lollapalooza and keep up with the latest news