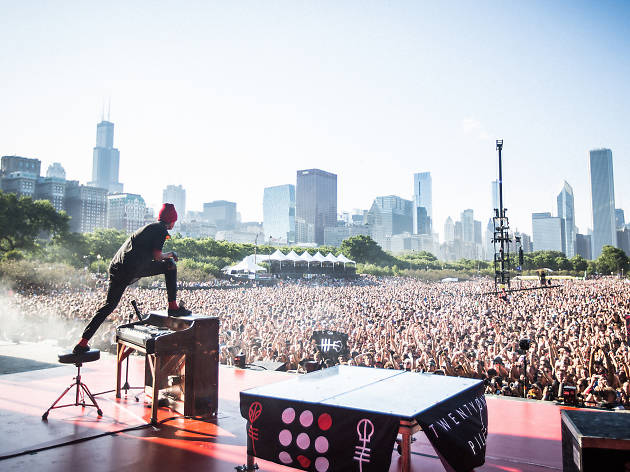 Lollapalooza's rise from touring festival to Chicago mainstay
Lollapalooza turns 25 this year, with no quarter-life crisis in sight. We looked back at the fest's path to summer domination.
It all began, fittingly, with an acid trip. In 1983, Jane's Addiction frontman and Lollapalooza cofounder Perry Farrell was just a 24-year-old aspiring rock star barely making ends meet as a bus boy. That year, he attended the US Festival, a four-day concert in San Bernardino, California, which featured acts such as David Bowie, Van Halen, U2 and the Clash.
His destiny seemed to crystallize as the drugs kicked in. "I had this really crazy precognition," says Farrell. "I was on acid, and I just had this crazy feeling that I was going to be doing this with my life."
Less than a decade later, during the summer of 1991, the first Lollapalooza festival toured across North America. Conceived by Farrell as a farewell tour for his band, Jane's Addiction, the 26-date road show included performers like Nine Inch Nails, Violent Femmes and Ice-T, accompanied by sideshow acts, costumed dancers and kids collecting signatures for Greenpeace.
RECOMMENDED: Our complete guide to Lollapalooza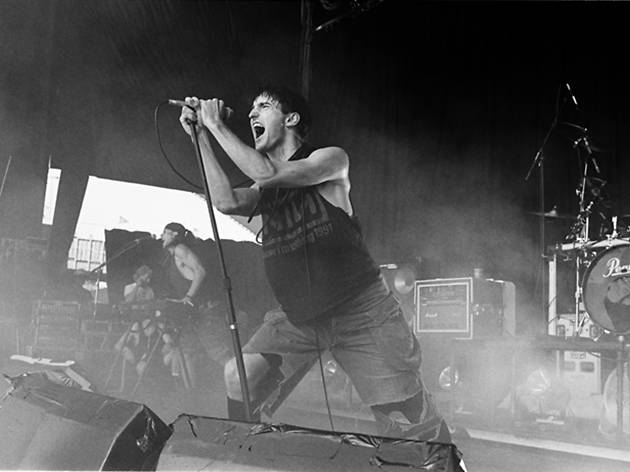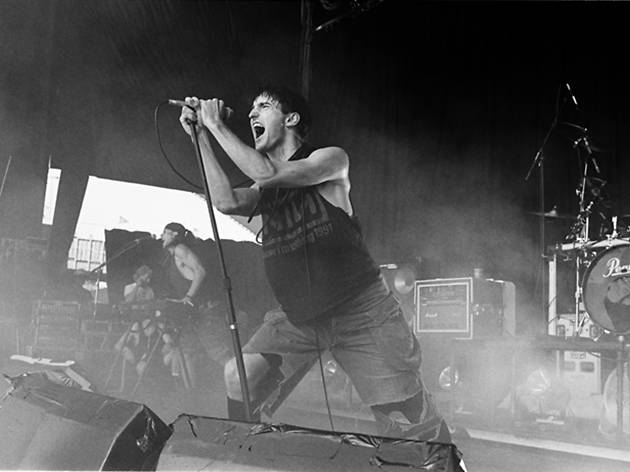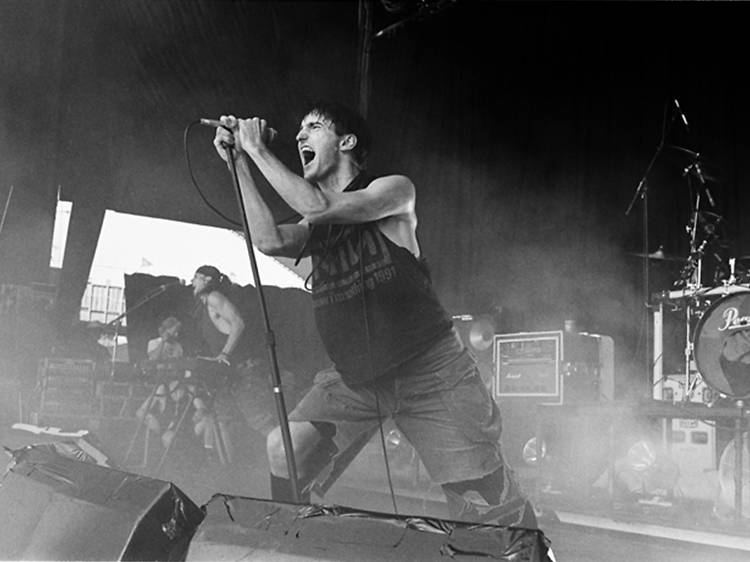 Photograph: Jay Blakesberg
At a time when large-scale music festivals were a rarity in the U.S., an event that featured lesser-known acts in a carnival-like atmosphere was a radical development. "People in the industry didn't really have confidence in it," Gibby Haynes, frontman of Lollapalooza '91 performers Butthole Surfers, told Spin. "Perry knew it would work out."
Farrell's confidence proved to be well placed; Lollapalooza quickly became a cultural institution, touring across the U.S. each summer. The event grew to encompass multiple stages, welcomed established bands like Metallica and the Smashing Pumpkins and introduced under-the-radar (at the time) acts like Rage Against the Machine, Sonic Youth and Pearl Jam to audiences across the nation.
By the time Lollapalooza went on an extended hiatus after its 1997 tour, it had laid the groundwork for America's impending music fest boom by making a case for the festival as an experience. "It's not just about one asshole who wants you to idolize him," Farrell says. "It's about a movement. It's about the sound of a generation."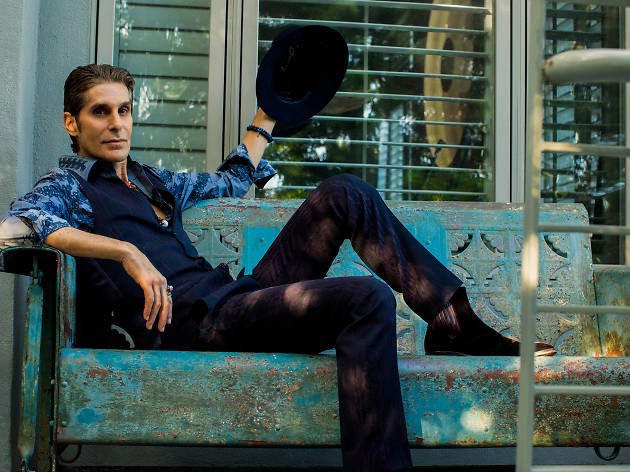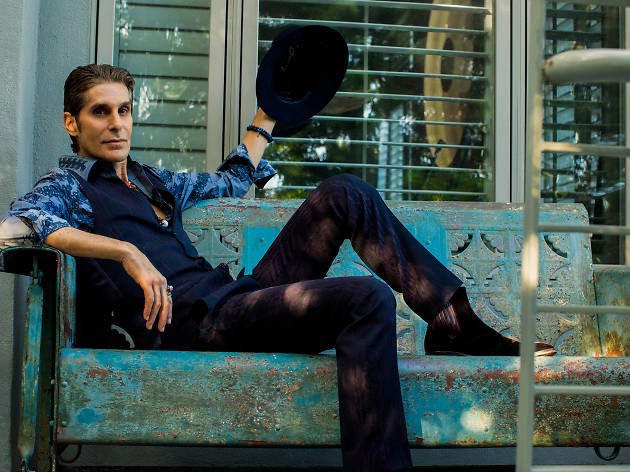 Photograph: Gabe L'Heureux
Putting down roots
When the gates opened at Lollapalooza's debut in Grant Park in 2005 after its eight-year break (barring a brief revival in 2003), the festival welcomed a new generation of fans and a lineup teeming with soon-to-be prominent acts like Arcade Fire and the Black Keys. Partnering with event producers Capital Sports Entertainment (now C3 Presents), Farrell recast Lollapalooza as a destination event, set beneath the skyline of a city that conveniently boasts one of the nation's busiest airports.
In the years since committing to Chicago, Lollapalooza has changed rapidly. Though independent acts still hold a large presence, mainstream pop artists like Lady Gaga, Eminem and Coldplay now regularly headline the event. Electronic dance music has also become a fixture, inspiring the creation of an entirely new stage in 2008 (dubbed "Perry's Stage"), which is devoted to EDM acts and DJs. Expansion of the festival grounds has increased daily attendance to 100,000 people—up from just 30,000 in 2005—and tickets regularly sell out within hours of going on sale.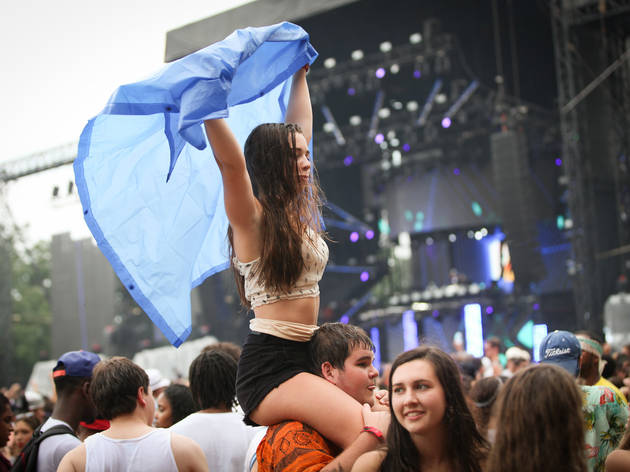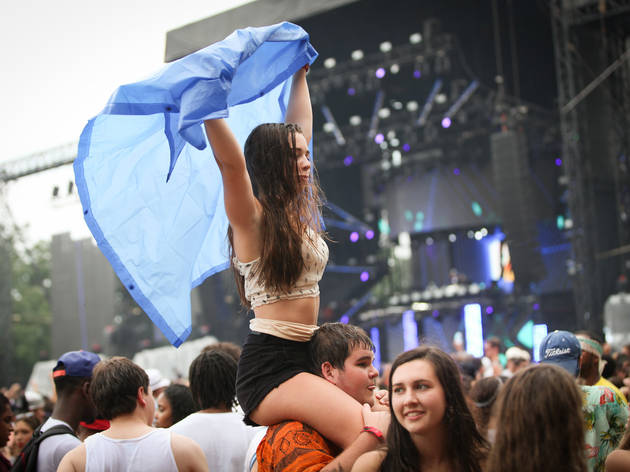 Photograph: Hallie Duesenberg
But with growth comes growing pains. Some bemoan Lollapalooza's shift from champion of the underground to purveyor of the commercial; WBEZ music critic Jim DeRogatis has called the festival "a musical Walmart on the lake." Others balk at the muddy fields and trampled greenery that remain in Grant Park after the shows are over. While organizers pay for repairs each year (such as a hefty $800,000 bill in 2011), access to some areas of the public park can be restricted for months after the festival ends. Still, there's no denying the positive financial impact of the event on the city; a study commissioned by C3 Presents found that Lollapalooza injected $143 million into Chicago's economy during the 2014 festival.
"It's like a marriage," says Farrell, likening the festival's relationship with its host city to a sometimes messy but ultimately beneficial union. "We've been faithful and loyal and bestowed gifts upon each other. Lollapalooza couldn't be healthier or happier."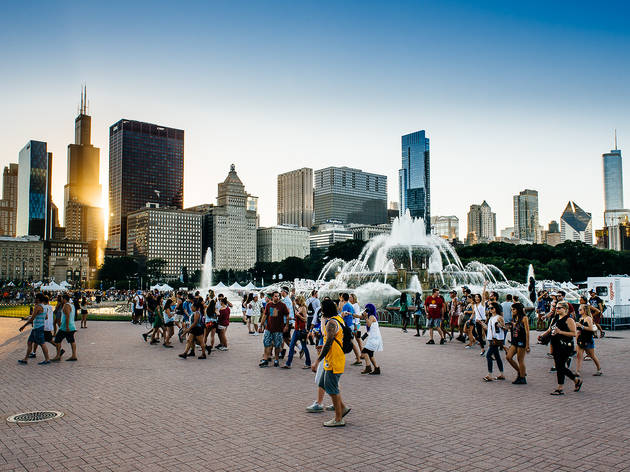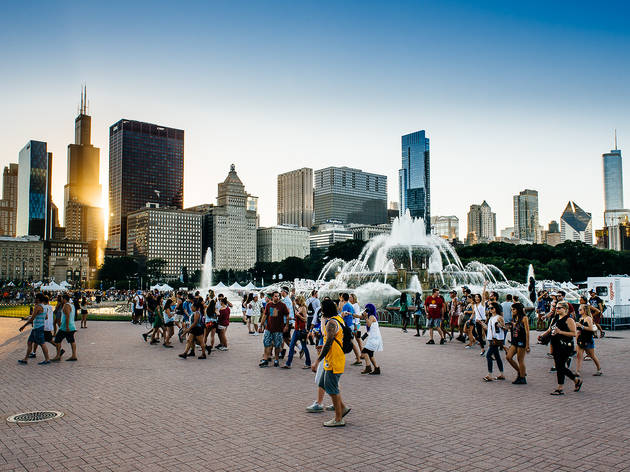 Photographer: cousindaniel.com
25 years later
With no more land to claim in Grant Park, Lollapalooza is now growing in a different fashion. To celebrate the 25 years since the first Lolla, the 2016 festival will be four days long (instead of the usual three) and stocked with more than 170 artists and the accompanying onslaught of kick-off parties, aftershows and related events.
Everything else will be familiar to seasoned Lolla vets: The gates open each morning to the triumphant fanfare of the Star Wars theme; merchandise is hawked in booths surrounding Crown Fountain (one of the fest's most popular selfie backdrops); Chow Town serves up dishes from local restaurants. And then there's the music.
The upper tier of this year's Lollapalooza lineup reads like the music festival equivalent of a "greatest hits" record. At the top of the heap is Radiohead, touring for the first time in four years behind a brand-new record. The lauded English act is joined by recently reunited dance-rock band LCD Soundsystem and flower-crowned pop crooner Lana Del Rey—all taking the stage at Lolla for the second time in their careers.
A pair of headlining performances scheduled for Saturday night harkens back to Lollapalooza's early years. The Red Hot Chili Peppers, which first played the festival back in 1992, are performing a set. Appropriately, Jane's Addiction (fronted by Farrell) is also appearing, providing a connection to Lollapalooza's original incarnation.
With the lineup set, it's only a matter of time before the stages go up and crowds descend on Grant Park for another sure-to-be-memorable weekend. "We really need places like festivals, where you can see one another—it's human connection," Farrell says. "I guess it will never go out of style."

Photographs by Jay Blakesberg, Gabe L'Heureux, Hallie Duesenberg and Cousin Daniel