Lorde at Aragon Ballroom (PHOTOS)
The 17-year-old gothic pop sensation sings 'Royals' under chandelier light in her first major American tour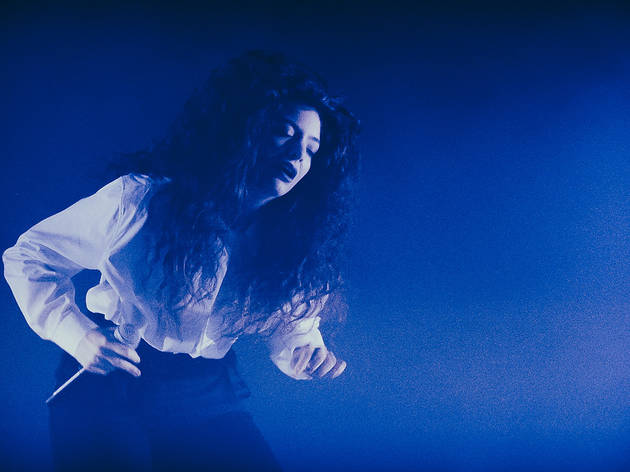 1/23
Photographer: cousindaniel.com
Lorde, Aragon Ballroom, March 18, 2014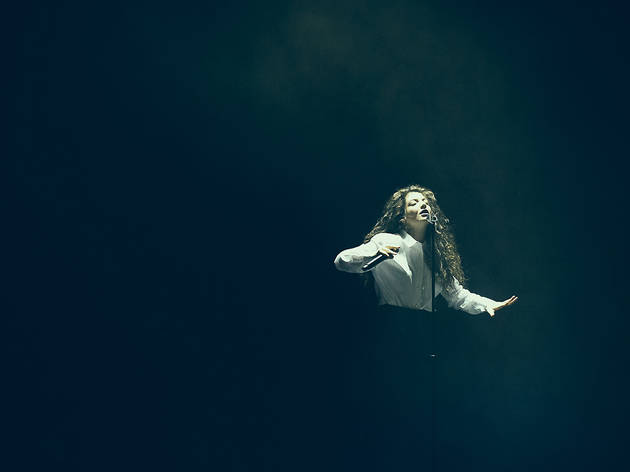 2/23
Photographer: cousindaniel.com
Lorde, Aragon Ballroom, March 18, 2014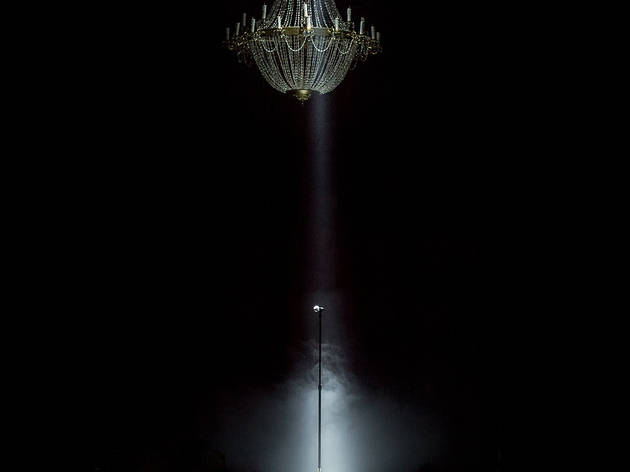 3/23
Photographer: cousindaniel.com
Lorde, Aragon Ballroom, March 18, 2014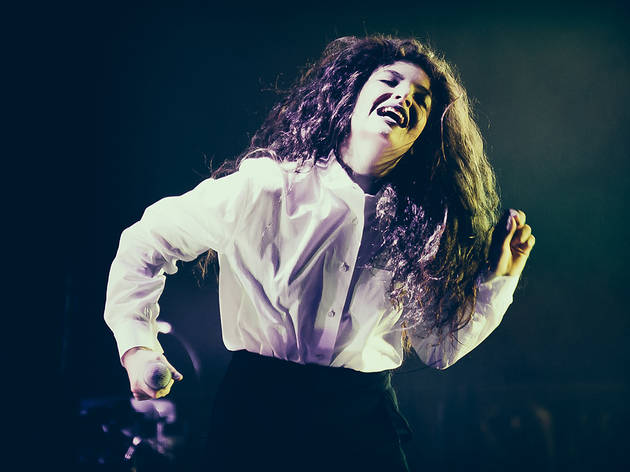 4/23
Photographer: cousindaniel.com
Lorde, Aragon Ballroom, March 18, 2014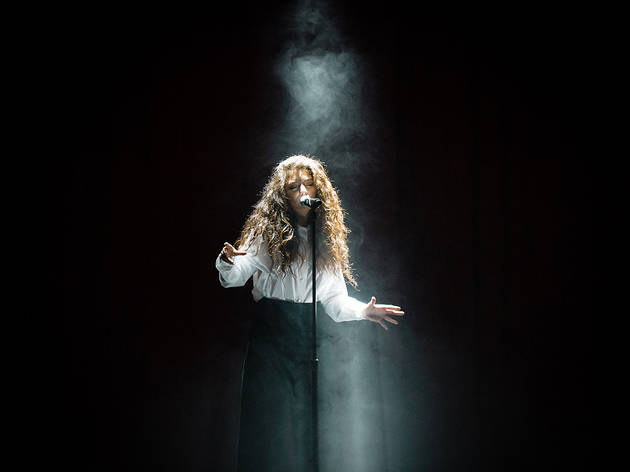 5/23
Photographer: cousindaniel.com
Lorde, Aragon Ballroom, March 18, 2014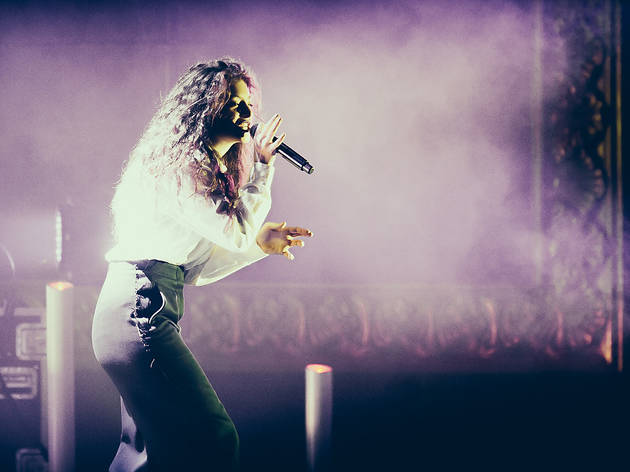 6/23
Photographer: cousindaniel.com
Lorde, Aragon Ballroom, March 18, 2014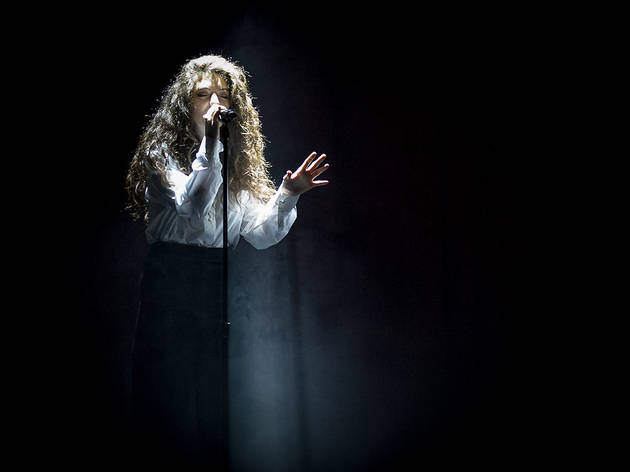 7/23
Photographer: cousindaniel.com
Lorde, Aragon Ballroom, March 18, 2014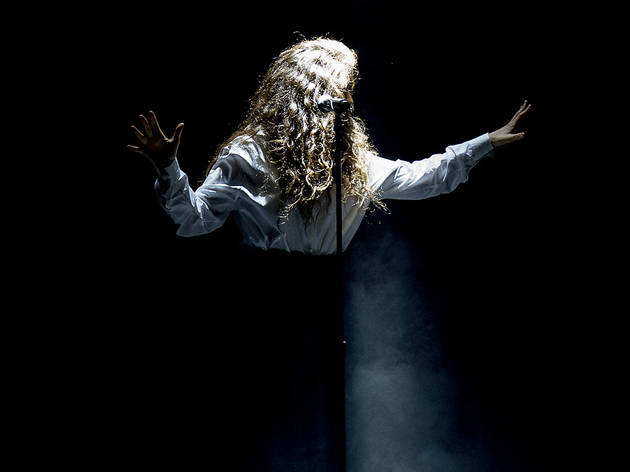 8/23
Photographer: cousindaniel.com
Lorde, Aragon Ballroom, March 18, 2014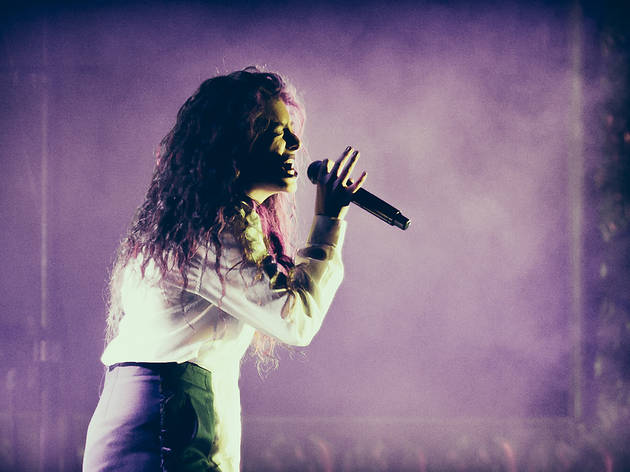 9/23
Photographer: cousindaniel.com
Lorde, Aragon Ballroom, March 18, 2014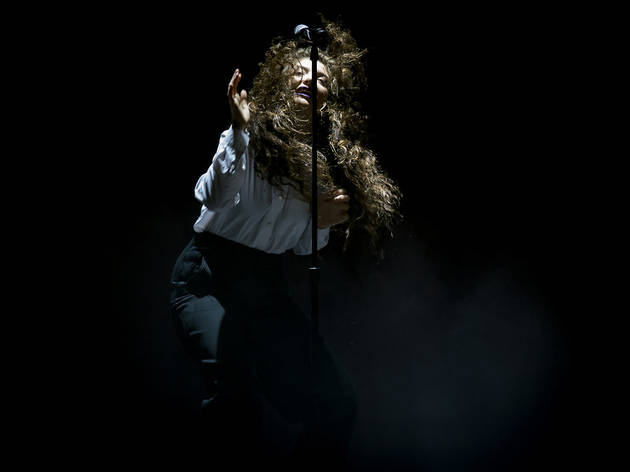 10/23
Photographer: cousindaniel.com
Lorde, Aragon Ballroom, March 18, 2014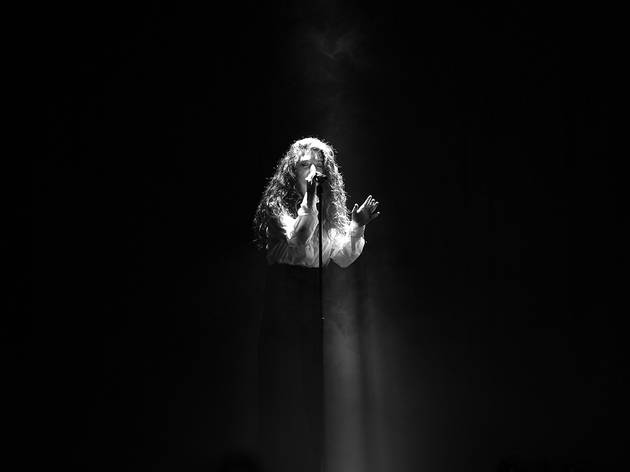 11/23
Photographer: cousindaniel.com
Lorde, Aragon Ballroom, March 18, 2014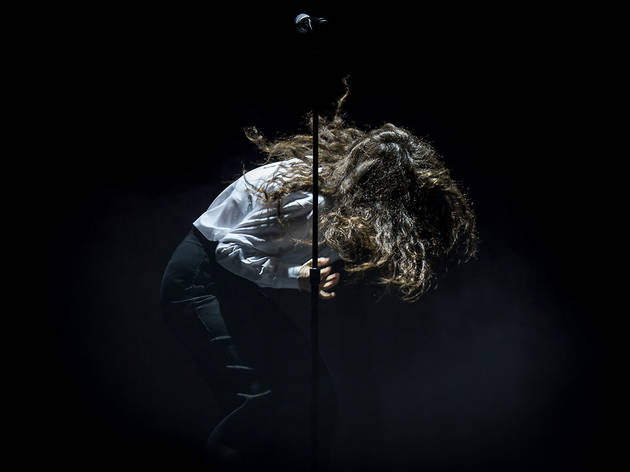 12/23
Photographer: cousindaniel.com
Lorde, Aragon Ballroom, March 18, 2014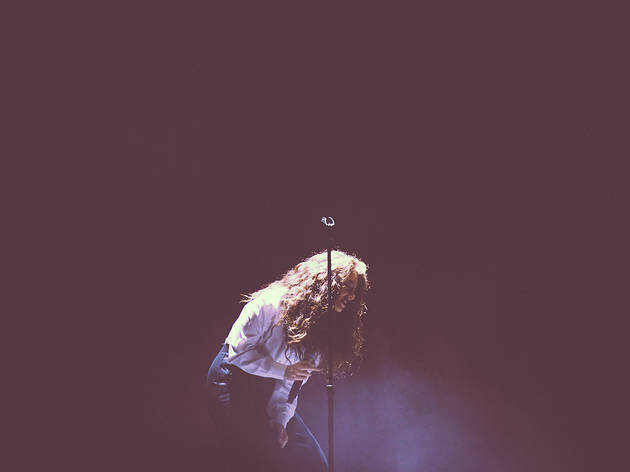 13/23
Photographer: cousindaniel.com
Lorde, Aragon Ballroom, March 18, 2014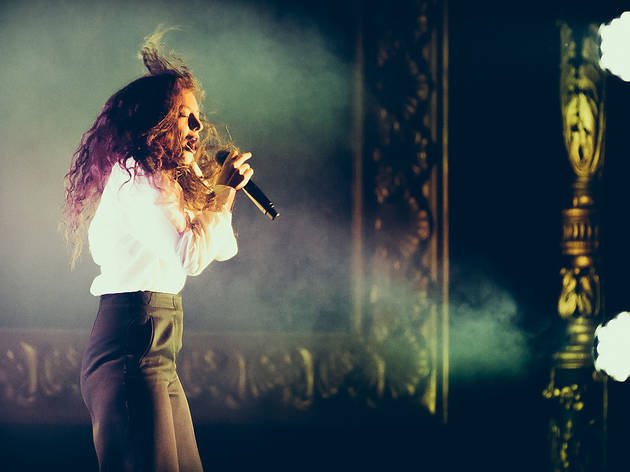 14/23
Photographer: cousindaniel.com
Lorde, Aragon Ballroom, March 18, 2014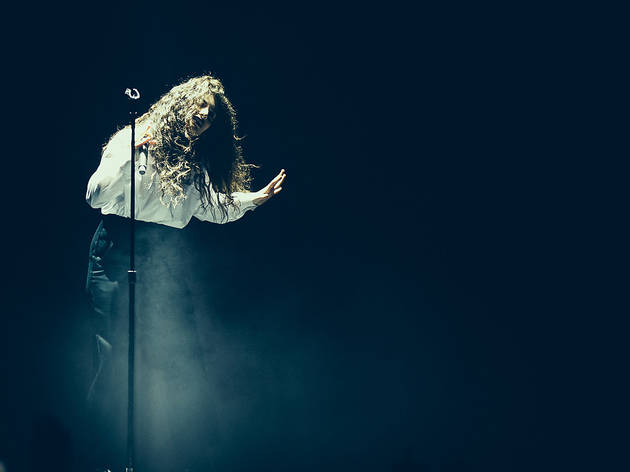 15/23
Photographer: cousindaniel.com
Lorde, Aragon Ballroom, March 18, 2014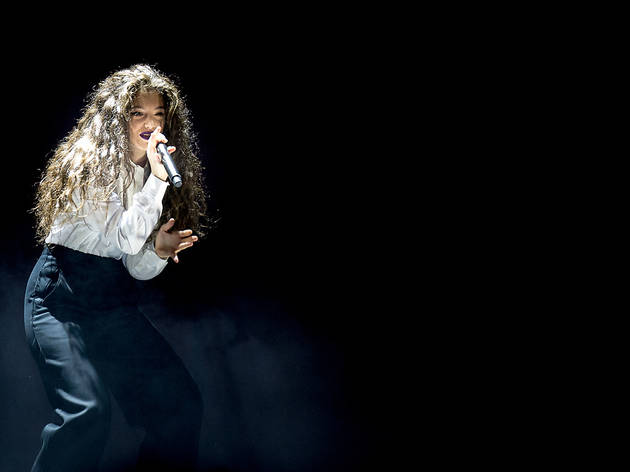 16/23
Photographer: cousindaniel.com
Lorde, Aragon Ballroom, March 18, 2014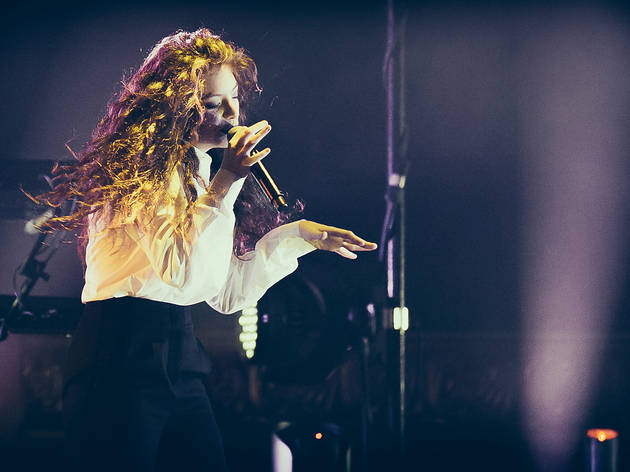 17/23
Photographer: cousindaniel.com
Lorde, Aragon Ballroom, March 18, 2014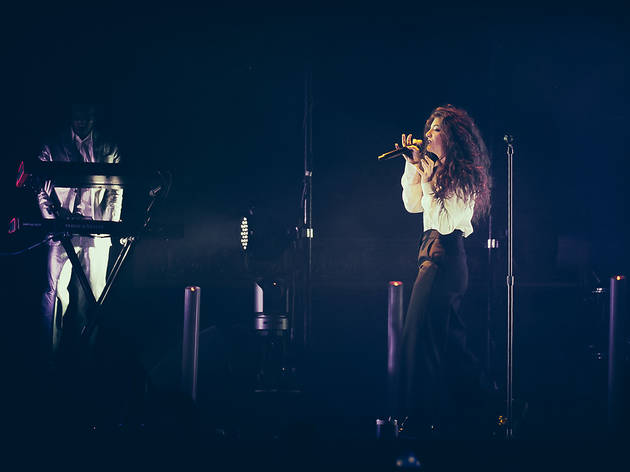 18/23
Photographer: cousindaniel.com
Lorde, Aragon Ballroom, March 18, 2014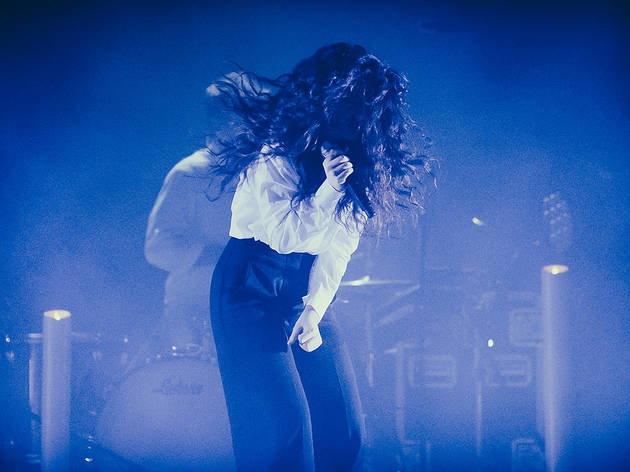 19/23
Photographer: cousindaniel.com
Lorde, Aragon Ballroom, March 18, 2014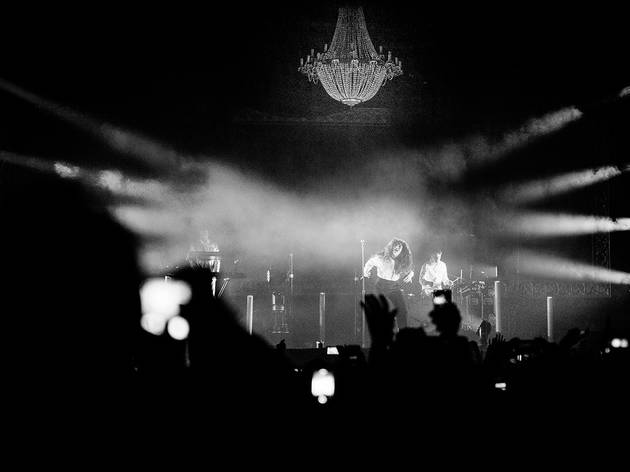 20/23
Photographer: cousindaniel.com
Lorde, Aragon Ballroom, March 18, 2014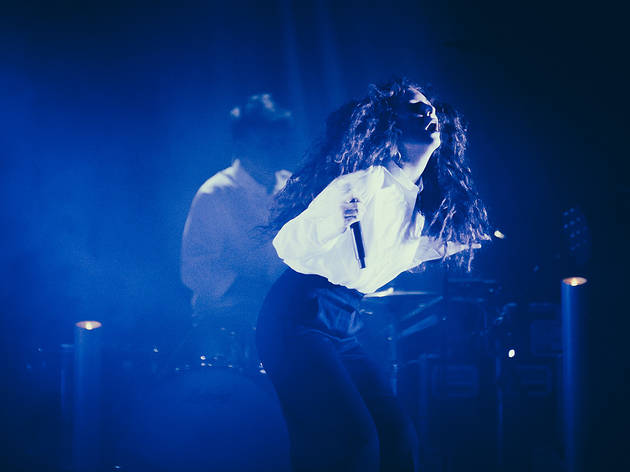 21/23
Photographer: cousindaniel.com
Lorde, Aragon Ballroom, March 18, 2014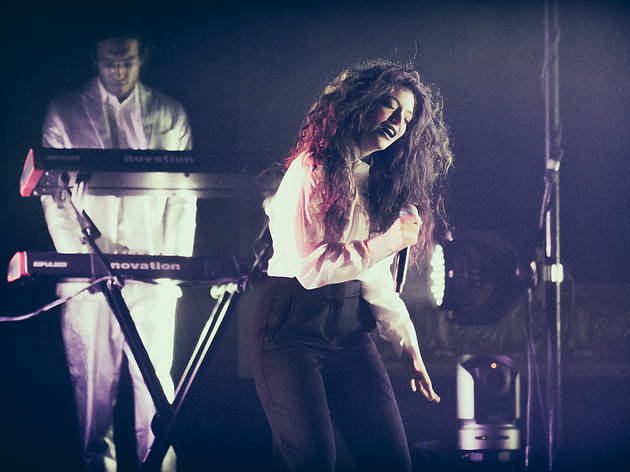 22/23
Photographer: cousindaniel.com
Lorde, Aragon Ballroom, March 18, 2014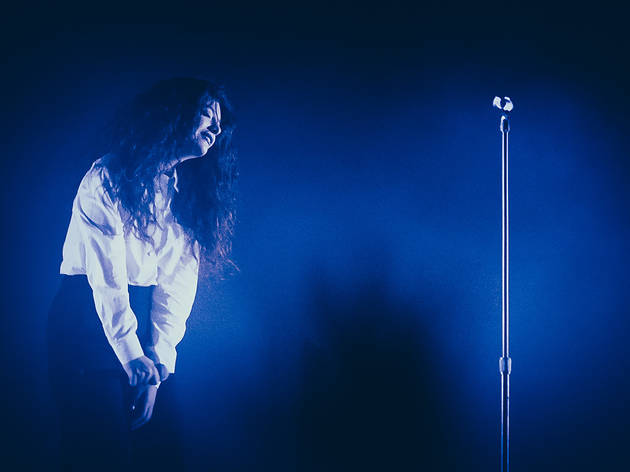 23/23
Photographer: cousindaniel.com
Lorde, Aragon Ballroom, March 18, 2014
Lorde appeared on stage at the Aragon last night in a simple white blouse, black pants, a wild mane of curly hair and the dark lipstick she's been donning (and influencing others to wear). She opened with her song "Glory and Gore" under a chandelier, before the curtain behind her was pulled, revealing a screen displaying various naturescapes and her band—a keyboardist and drummer.
Performing just about her entire debut album, Pure Heroine, she brought her own energy to the audience. Not concerned with the frills of a choreographed dance routine or intricate costumes, Lorde stuck to what she knew, and she did it well. For someone who hasn't grown up in the spotlight, she has an immense stage presence, especially for someone experiencing her first major tour. Her spastic dance motions exude the fearless attitude of a teenager and a captivating aura.
With a minor costume change into a gold shroud and a finale that blasts confetti into the audience, Lorde is trying to fool no one into thinking she's too cool or mature to enjoy this run in her life. The girl even did a short cover of Kanye's "Hold My Liquor."
She's having fun, as she should. She isn't trying to grow up too fast. She asked the audience for a hair tie in the middle of her set. She admitted, "I have no idea what is going to come after I grow up and that completely terrifies me."
Lorde has built a name for herself with catchy choruses based around the experience of being an adolescent, something that a wide range of people can relate to, young or old. The Kiwi reminds us all what it's like to be a (mostly) carefree teenager. The sold out crowd at the Aragon last night, ranging from teens to couples in their mid-thirties, all singing along, proved just that.