Los Horoscopos de Durango | Concert preview
One of Chicago's biggest acts, and one you may not have heard of, hits the Taste of Chicago.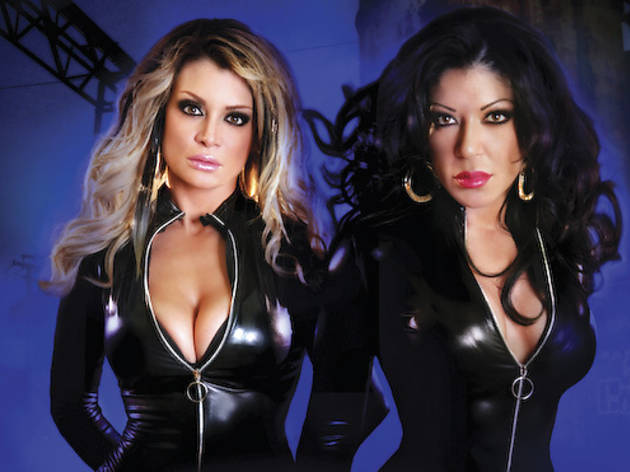 I keep a couple of my car-radio presets locked on Spanish-language stations. Not only because I love the music, but also because I marvel at how semitraditional, accordion-driven songs are hits with Chicago teens. In the early 2000s, the trend in Mexican-American music grew more beguiling when groups replaced the squeezebox grooves with tubas.
Despite its name, Duranguense doesn't originate in Durango, Mexico, but rather in the Windy City, the capital of upbeat tuba, sax and keyboard tunes. Local heroes Grupo Montéz de Durango are certainly the superstars of the scene. But a tip of the cowboy hat to Taste of Chicago for instead booking our runner-up Duranguense banda, Los Horoscopos de Durango. Horoscopos are a better choice regardless because they are fronted by glamorous, leather-bound sisters Marisol and Vicky Terrazas.
In addition to telenovela hairdos, ultra-tight miniskirts and enchanting voices, las hermanas Terrazas have impressive musical chops. Blond bombshell Marisol will likely wrangle a sax and a bass drum during their set. Budget cuts have limited the Viva! Chicago festival to one night, but it's a thrill to see the city honoring local royalty. A band started in the '70s by patriarch Armando Terrazas continues to shape the Chicago scene today. Which is more than you can say for Styx.