Mannequin Men at Hideout | Concert preview
Chicago's garage kings settle down, sober up and grow old. Despite all those ill-advised career moves, Mannequin Men are better than ever.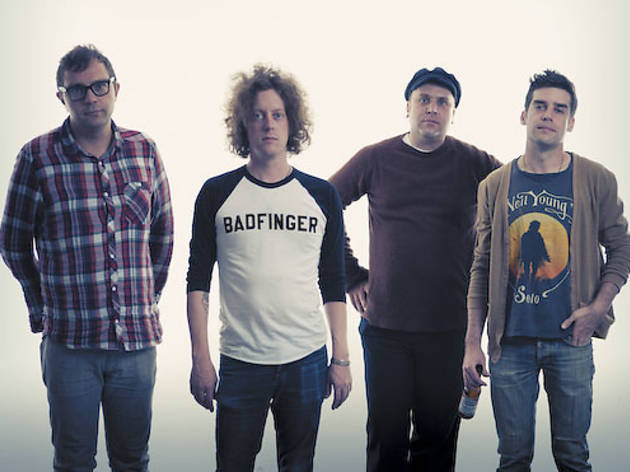 Hey, New York, our bands can beat up your bands. The Big Apple can have small fries like Real Estate. Our rockers are louder, trashier, funnier and geared toward, like, actually playing music on a stage, not on a bed. Mannequin Men have been the best local way to get your beery garage kicks. The foursome's first couple, Fresh Rot and Use Your Illusion, Too, blew snot rockets like "Sewers," "Dead Kids," "Rathole" and "WTF LOL."
Of course, now the guys had to go and do a silly thing like get feelings. "You should get a hobby, girl," sings Seth Bohn, one of the group's two leads. In the past, that comma wouldn't have been sitting between "hobby girl": The line would have been an order to the listener. "When you go to sleep tonight / You're gonna forget about me," Kevin Kujawa later frets, after singing, "I wanna feel 16 again," like a nostalgic sap on "Cheryl Tiegs."
Despite this heavy dose of heartache, and a newfound melancholic jangle and pinch of honky-tonk twang, the Mannequins' fresh self-titled album is pure punk candy, even if it resists making your ears and liver bleed. Kujawa and Bohn have made great leaps as songwriters. "Wake Up Dead" and "Van" bring brattiness and sunshine to Frank Black's early solo stuff; other moments bring to mind early R.E.M., three letters I never expected to use in a Mannequin Men review unless they fell inside "Miller Lite."
"I may not be exciting and I may not be that bright," they lament on "OK." Gosh, don't be so hard on yourselves. Only one of those might be true.