Muddy Waters & The Rolling Stones - Live at the Checkerboard Lounge Chicago 1981 | Album review
The legendary club gig gets a belated vinyl release.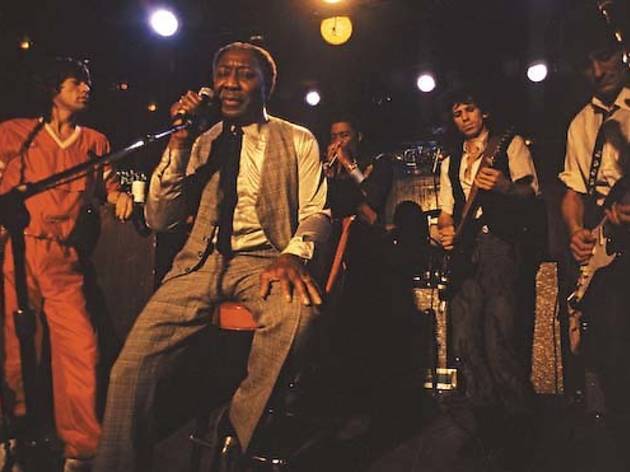 Though there certainly were more historic evenings in prior decades, the most famous gig in Chicago blues club history occurred on November 22, 1981, at the Checkerboard Lounge. That night the Rolling Stones made an "impromptu" appearance, sitting in with Muddy Waters and his band at the 43rd Street joint Buddy Guy opened nine years earlier (so "impromptu" that a multicamera film crew was on hand). The concert was loose and fun, offering glimpses into the personalities of Waters, the Stones and the club itself. It was also bootlegged for years on audio and video, so the release of an official, remastered CD and DVD earlier this year was a treat for blues and Stones fans, showcasing the intimate charm of the Bronzeville venue and providing a rare peek at the rock legends relaxing on stage rather than strutting around a stadium.
What makes the new vinyl edition even more special is that it hearkens back to a time that seems lost to the 180-220 gram vinyl albums, Record Store Day deluxe reissues and ultra-expensive collector sets of late. While this double LP/DVD combo certainly appeals to the same buyers, it also recalls the era before Internet downloads and burned CDs when every good record store carried bootlegged and imperfect live shows, audio captured from TV broadcasts or bizarre rarity compilations on actual 12" records with amateur artwork. Sure, the audio quality is just fine when Mick's tentative vocals open "Baby Please Don't Go," same as it is when Guy, Ron Wood and Junior Wells are jamming. The magic here is that this belated release feels precious, dangerous and special, like a classic, mysterious bootleg LP.