My Gold Mask at Schubas | Concert preview
Local duo finds the light in darkwave.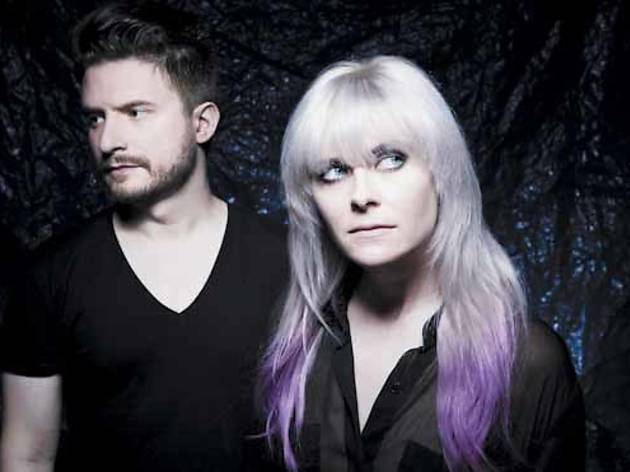 New Wave went out of style for a good spell, but the darker strains of the genre have always enjoyed fervent support that borders on worship. Anyone who doubts that need only stop by Neo on any given night. There you might find My Gold Mask's core members, Gretta Rochelle and Jack Armondo. Both carry a torch for brooding electro-pop but update the sound, building it into something that, while sinister, manages to shake off the gloom. Maybe that's due to the circuitous route that the local group has taken to get to this point, manipulating familiar instruments and coaxing unrecognizable sounds out of them, like Armondo's nylon string guitar, which when loaded with effects is transformed into something resembling a sonic light saber.
That inventive spirit also might be the reason why the arty outfit has been such a hit with the fashion world, which heaped praise upon the duo a few years ago. Since then Rochelle and Armondo have developed MGM's aesthetic around that ingenuity, as its impressive new album, Leave Me Midnight, attests with songs like "Burn Like the Sun," which foregrounds Rochelle's piercing voice, and the tribal stomp pounding throughout "Lost in My Head." Previously, Rochelle could be seen dutifully thwacking away at a floor tom on stage, but the recent addition of drummer James Andrew frees up the singer to work the stage, not unlike a runway. Rochelle probably won't be decked out in couture at Schubas, but you can be sure her ferocious stage presence won't suffer for it.