Neil Young & Crazy Horse at United Center | Concert preview
Grunge forerunners embrace the ugly.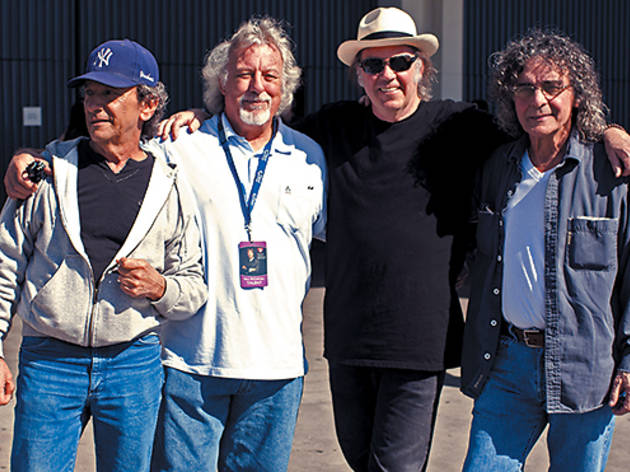 Everything about Neil Young & Crazy Horse is a little bit ugly. There's the sound, of course, which often brings to mind a garage band playing through amps bigger than the garage itself. There's the playing—a perpetually shambling affair ("It's all one song!" Young has declared) that makes no claim of proficiency or pretense of perfection. And then there's the guys themselves, never pretty but now older and more ornery, like human "Stay Off the Lawn" signs.
Crazy Horse has an unconventional chemistry, beholden to a different set of rules. That's why it works, and why Young keeps going back to his no-frills compatriots. Who else could make Americana, Young's seemingly single-take piss-take of public domain songs turned into primitive beatdowns? And who else could pull off the nearly 17-minute "Walk Like a Giant," one of the best songs Young has ever written and an anchor of the second Crazy Horse album to arrive in 2012, Psychedelic Pill? That song is ample proof that Young and the Horse are still capable of achieving epic stretches of transcendent beauty. Though if the unhinged feedback coda Young has been tacking onto this late-career high-water mark live is any indication, this evening will be more about embracing the squall in all its ragged glory.