North Coast Music Festival 2013: 10 must-see acts
Wu Tang Clan, AlunaGeorge, Mac Miller, Passion Pit and more must-see acts at North Coast Music Festival 2013.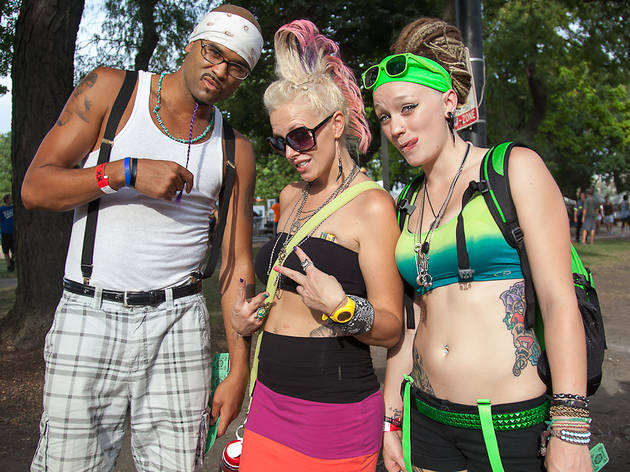 1/11
Photograph: Jeremy Witteveen
This is what we love about North Coast Music Festival: It always offers the most diversity of any Chicago summer music fest. The three-day event is booked by a cabal of local promoters, each with their own niche. And so, each year a refreshing blend of hip-hop, electronic music, jam and indie rock fills Union Park over Labor Day Weekend-not to mention a colorful crowd that knows how to coordinate neon doo-rags. Where else can you see dubstep next to the Dirty Dozen Brass Band? Click through the slideshow to see which ten acts have us happily recharging our batteries for yet another festival.
2/11
AlunaGeorge, Friday, August 30This mesmerizing London duo crafts R&B that is downtempo, alien and chic as shit. In other words, AlunaGeorge is a second coming of trip-hop, more akin to Moloko, Sneaker Pimps and early Bj�rk than anything on the modern pop charts. Yeah, I just name-dropped Sneaker Pimps. Aluna Francis sings like a baby bird, an old jazz singer. She flits over the clean and spiky beats of George Reid. You are sure to hear the two�s delicious debut, Body Music, in craft cocktail bars and boutique hotel lobbies for years.-BD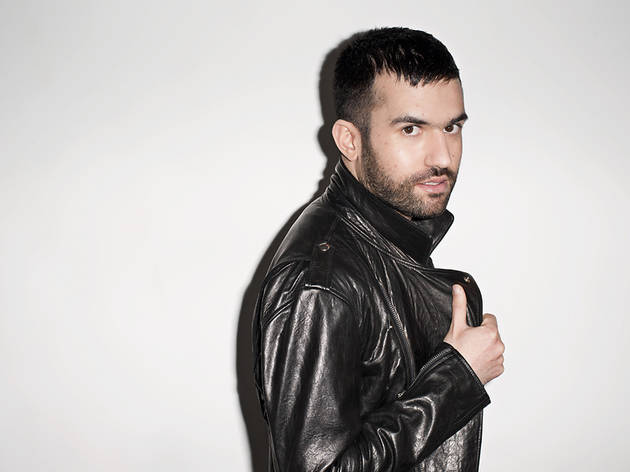 3/11
Photograph: Terry Richardson
A-Trak, Sunday, September 1As the proprietor of the Brooklyn record label Fool�s Gold, Alain Macklovitch (better known as A-Trak) receives more attention for the acts he signs (such as fellow North Coast performer Danny Black) than the music that he makes. An award-winning turntablist, A-Trak is one of the few modern DJs who knows how to properly scratch a record-a talent that he frequently exhibits at the Mid. Here�s hoping that he includes his stellar remix of Phoenix�s �Trying To Be Cool� in his set.-ZL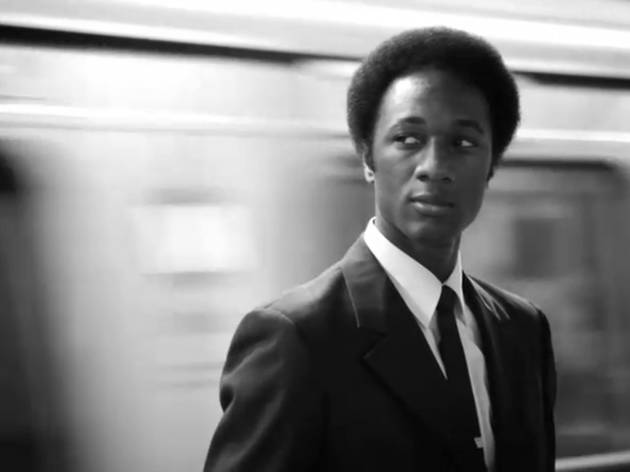 4/11
Aloe Blacc, Saturday, August 31For years I have awaited Aloe Blacc's rise to fame. I thought "I Need A Dollar" could do it alone. Figured the Californian's classic-soul-belter pipes would be get the attention they deserve on their own merit. The crooner wears a sharp suit like Italian soccer coach. That's a good reason to take notice. But, no, I never imagined Blacc's deserved success would come on the back of a song by a Swedish EDM superstar that kind of sounds like Mumford & Sons gone techno. Yet Avicii's "Wake Me Up" will be the main reason club kids at North Coast recognize his voice. I mean, he has to sing that now, right?-BD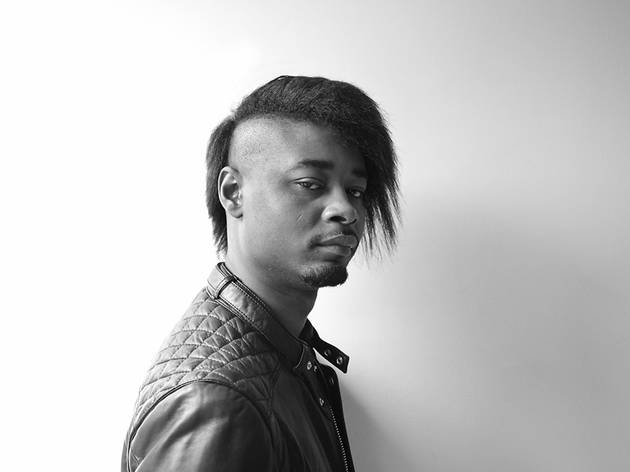 5/11
Photograph: Ysa Perez
Danny Brown, Sunday, September 1A funny-looking guy who spits hilarious rhymes, Danny Brown is an MC who consistently takes the road less traveled. In the time since his breakout 2011 release XXX, the Detroit rapper performed at the Gathering of the Juggalos, expressed his desire to have sex with Kathy Gifford and co-headlined a tour with the creator of the �Harlem Shake.� His upcoming record OLD is purportedly a more serious affair, but it would be reckless of him to not entertain the crowd with cuts like �Monopoly� and �Grown Up.�-ZL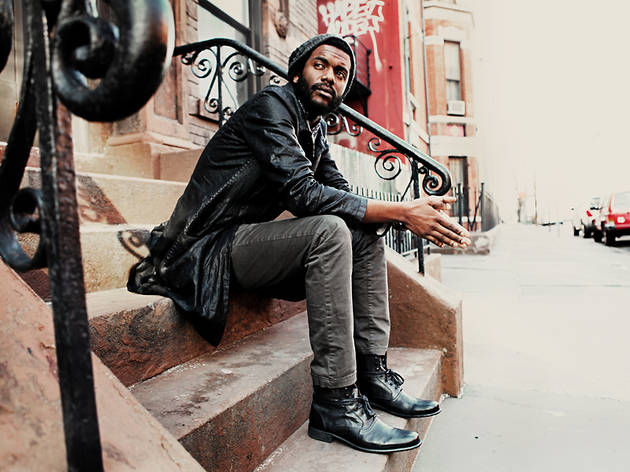 6/11
Photograph: Frank Maddocks
Gary Clark Jr., Sunday, September 1At a music festival filled with musicians parked in front of samplers and keyboards, it certainly doesn�t hurt to have a bona fide guitar slinger on the bill. Gary Clark Jr. has drawn comparisons to Jimi Hendrix, recorded with Alicia Keys and shared the stage with the likes of the Rolling Stones and Eric Clapton. I doubt that the typical North Coast attendee is familiar with his music, but I�m sure some kids will probably mistake him for the Black Keys and run over to the stage expecting to hear �Gold on the Ceiling.�-ZL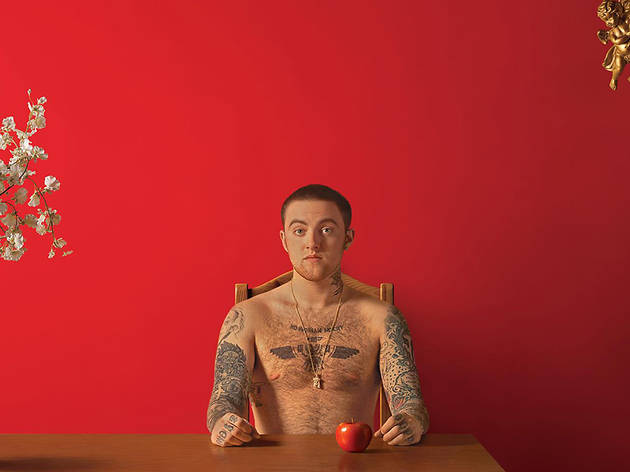 7/11
Mac Miller, Friday, August 30I�m certain all of us went to high school with a Mac Miller. A dude with Shaggy chin scruff and a Mexican Baja hoodie, always smiling through his C-minuses, rolling papers on the dash of his VW, able to hang with the jocks and the geeks. Twenty years ago, hip-hop was made for guys like this-playfully psychedelic. Weed rap has fallen from the sample-dense pleasures of De La Soul. Which is what makes Miller�s second studio album, Watching Movies with the Sound Off, a throwback buzz. The Pittsburgh kid�s mentor, Wiz Khalifa, is content to count stacks in the VIP lounge. Miller runs his tongue over thick joints by Flying Lotus and Clams Casino. It�s a slacker opus, made for cloudy couch sessions, but we have a feeling he�ll get the masses bouncing.-BD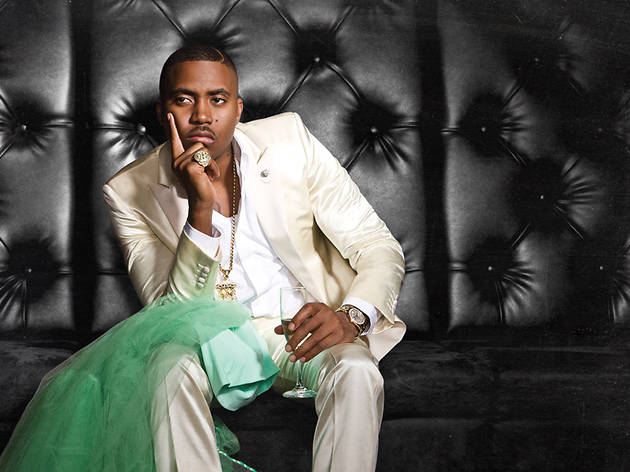 8/11
Nas, Saturday, August 31For a while there, it felt like we lost Nas. After his debut, Illmatic, now two decades old, Nas was poised to rule hip-hop. To be what Jay-Z became, if you will. Fortunately, for the sake of rap, that never happened, though the MC did make a few LPs as ridiculously boisterous and misguided as Magna Carta Holy Grail around the turn of the century. Once pop superstardom passed him by, Nas comfortably settled into the role of elder statesman, keeping boom-bap and lyricism alive in the face of mainstream titty bar bangers. In many ways, he�s the modern version of an old bluesman. Like father, like son.-BD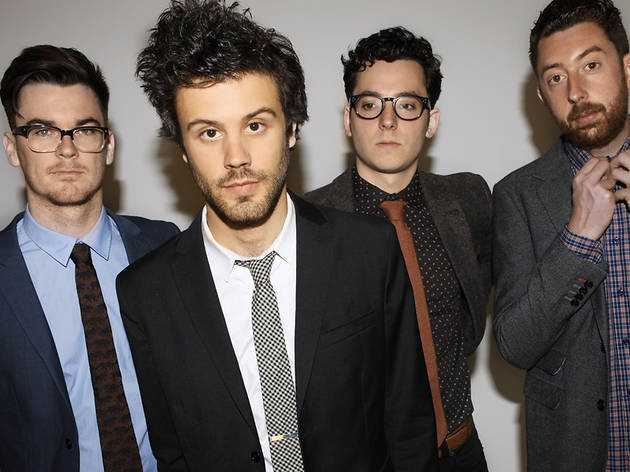 9/11
Photograph: Jason Nocito
Passion Pit, Friday, August 30How do I know Passion Pit deserves to be headlining a festival? My mom does Jazzercize to �Carried Away� and �Take a Walk.� Those two singles from the sophomore LP Gossamer have catapulted Michael Angelakos�s frenzied and lush electronic pop to the major leagues. Beneath the giddy, busy surface lies a bracing darkness and eventual salvation-if you listen closely enough to his falsetto. As you bounce away on the field, shouting along to every chorus, you are cheering along to a tales of serious mental anguish. Sorry to harsh your vibe, but that�s what makes them great.-BD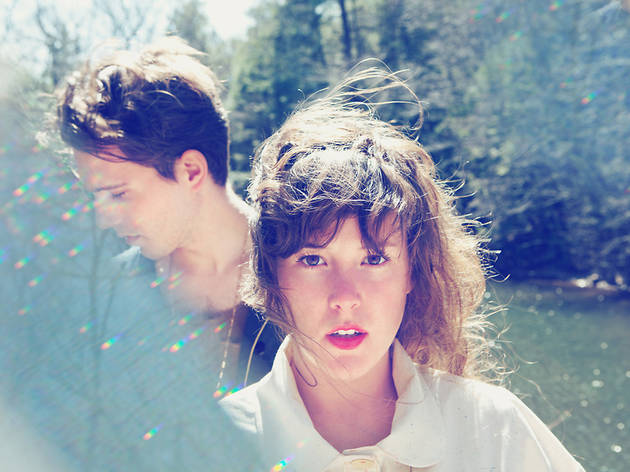 10/11
Photograph: Sebastian Mlynarski
Purity Ring, Sunday, September 1I generally associate the warped cadence of �Fireshine� with the Urban Outfitters I walk by on my way home from work, where the track is in constant rotation and always seems out of place. Purity Ring�s brooding, pitch-shifted synthpop is tailor-made for dark, cavernous clubs, where the group�s intricate light show can be fully appreciated. An outdoor show in the light of day probably won�t do the band any favors in terms of atmosphere, but at least you�ll be able to see all of the people attempting to dance to the group�s shifting rhythms.-ZL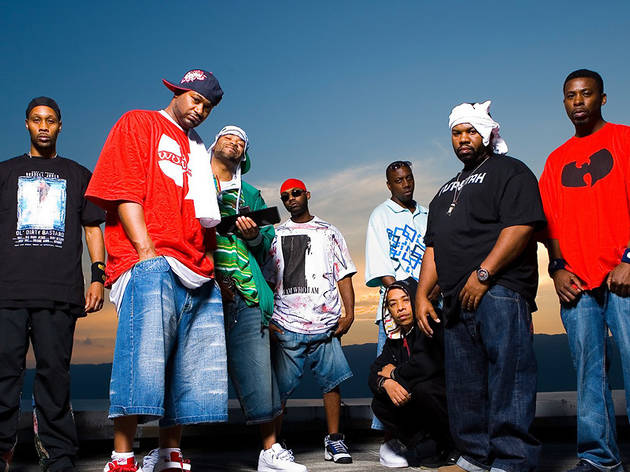 11/11
Wu Tang Clan, Sunday, September 1It has been 20 years since Enter the Wu-Tang Clan (36 Chambers) was released-a record that sent hip-hop producers crate digging for dusty soul samples and established RZA, Ghostface Killah, Raekwon and Method Man as household names. To commemorate the occasion, the entire group (sans the late ODB) has reunited for a handful of dates this year, performing their debut in its entirety. In the past, getting the whole Clan onstage has been notoriously difficult, so consider this your best chance of hearing �Protect Ya Neck� with every verse intact.-ZL