Pitchfork Music Festival 2010 after-parties, after-shows and kick-off gigs
The gigs to hit after you've done your thing in Union Park.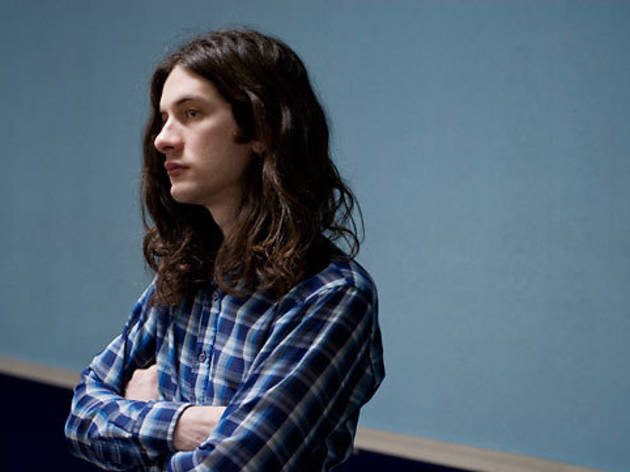 Thursday, July 15
Neon Indian + DaM-FunK + El-P (DJ set) + Dark Wave Disco DJs + Kid Color. Bottom Lounge. 6pm, free. 18+ RSVP
Get an early start on your weekend at this official kick-off party, featuring festival artists who are sure to make you dance.
Friday, July 16
We Are Country + Pepper Rabbit + Delorean (DJ set) + Real Estate (DJ set) + Headlights (DJ set). Beauty Bar. 9pm, free. 21+ RSVP
If you're trying to meet some ladies, an after-party presented by local women's mag Venus Zine seems like the logical place to start.
Titus Andronicus + Hallelujah the Hills. Subterranean. 9:30pm, $12. 17+ Tickets
The New Jersey punk outfit will likely break out some of its more sprawling tracks at this intimate after-show.
Liars + John Wiese + Follows. Bottom Lounge. 8pm, $15. 17+ Tickets
Art-rock fans will want to check this show out; expect a much weirder set from Liars.
Delorean + Glasser + Light Pollution. Empty Bottle. 10pm, $10. 21+ Tickets
This chillwave trifecta is on track to be one of the night's hottest after-fest events.
Ninjasonik + Totally Michael + Rob Roy + DJ Autobot + Million $ Mano. Lincoln Hall. 10pm, $7 ($5 with Pitchfork wristband). 18+ Tickets
This unofficial after-party doesn't boast appearances from anyone playing the fest, but that shouldn't make it any less fun.
Allá (DJ set) + Jorge Ledezma + Angel Ledezma. The Whistler. 9:30pm, free. 21+
Sip on some of the best cocktails in Chicago and take in what is likely to be an extremely psychedelic DJ set.
Saturday, July 17
Kurt Vile + Cloud Nothings. Subterranean. 9:30pm, $12. 17+ Tickets
The noisy folk-rock stylings of Kurt Vile are far better suited to a bar than an outdoor fest; expect this show to demonstrate that.
Best Coast + Candy Claws + Bird Talk. Empty Bottle. 10pm, $12. 21+ Tickets
Take in the breezy, lo-fi sounds of California buzz-band Best Coast in a less sun-drenched setting than the festival grounds.
Bear In Heaven + Twin Sister + Mountain Man. Lincoln Hall. 10:30pm, $14 ($7 with Pitchfork wristband). 18+ Tickets
If twinkling synth-pop is your cup of tea, look no further than this after-show.
Here We Go Magic + Sharon Van Etten + A Lull. Schubas. $10:30pm, $12 ($6 with Pitchfork wristband). 18+ Tickets
Three bands that put their own unique spins on the folk genre should make for an eclectic evening.
Sunday, July 18
Real Estate + Zola Jesus. Subterranean. 9:30pm, $12. 17+ Tickets
Indie rock meets experimental goth at this oddly paired after-show.
Local Natives + Yawn. Lincoln Hall. 10:30pm, $15. 18+ Sold out
The layered sounds of the Los Angeles quintet are sure to be brilliantly showcased at one of the city's best-sounding venues.
Netherfriends + Alaya Concious + A Lull (Pitchfork Bands Together for Haiti Benefit). Double Door. 8pm, $15–$30. 21+ Tickets
End your weekend by chipping in for a good cause at this combination after-party and charity-benefit.