Shellac at Lincoln Hall | Concert preview
Chicago's premier rock trio celebrates two decades of sardonic postpunk.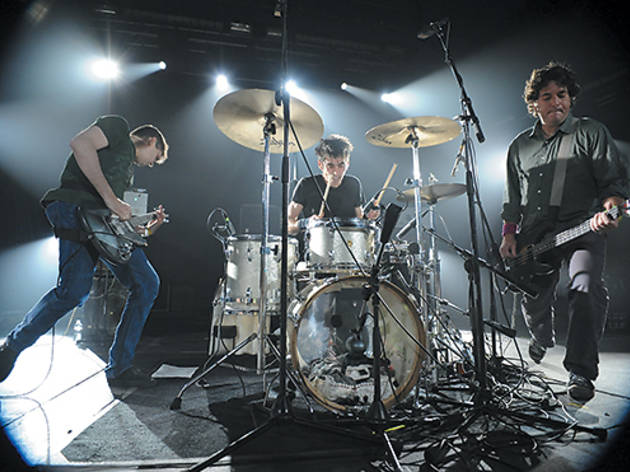 Truth be told, it doesn't take a lot of effort to make it to the 20-year mark when your band is not your primary means of making a living. The flip side is that there's very little pressure to do anything more than what's self-imposed, and let's face it, most bands lack the discipline to do it right when it's all carrot and no stick. With that in mind, Shellac must be driven by a truckload of pride, because it's done a remarkable job making it through two decades free from any major fuck-ups. The same three guys eked out four albums, each uncompromising. Live performances are limited, but every set is memorably intense, confrontational and proudly wed to the same no-frills, no-nonsense philosophy its principals Steve Albini, Todd Trainer and Bob Weston have espoused from the start.
Needless to say, as unsentimental as the postpunk minimalists can be, at this point they have every reason to be proud of both their body of work and longevity. Hence this celebratory three-night 20th anniversary stand, with each evening anchored by the trio but featuring a host of friends in the opening slots, most of whom recorded with engineers Albini or Weston back in the day. From songwriters Shannon Wright and Nina Nastasia to a reunited Tar and the perennially underrated Scrawl, Shellac tapped acts worthy to share the bill. It's kind of a bargain considering each (including fine locals Pinebender and Dead Rider) is a headliner unto itself.