Tame Impala + The Amazing at Metro | Concert preview
A psych-rock revue from two vintage nostalgists.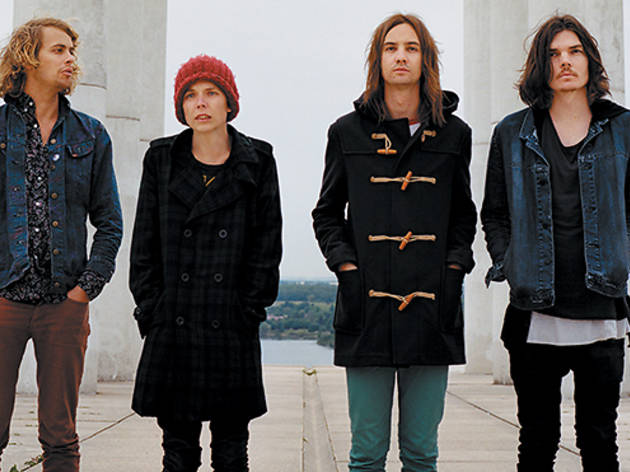 Kevin Parker has the Midas touch. Whether as leader of Tame Impala, contributor to collective Pond or as producer of Parisian dream-pop act Melody's Echo Chamber, the Perth, Australia, native has the uncanny ability to mine just the right amount of blown-out fuzz, delicate melody and drum-tone warmth. The resulting psych-pop gold is unmatched in this post-Nuggets era when seemingly every indie upstart clamors for, but few truly execute, such holistic splendor. The multi-instrumentalist only just hit the midtwenties mark, too.
In a departure from the band's structured debut, Innerspeaker, Parker wrote and recorded Tame Imapala's new one, Lonerism, at various locations on tour with the quintet (the core trio of Parker, Jay Watson and Dominic Simper adds two players on the road). The LP's freewheeling inception certainly adds to its charm. Opener "Be Above It" grooves with a locomotive chug while the bass-heavy thump of "Feels Like We Only Go Backwards" beautifully touches upon the isolation and insecurity one can feel while in constant motion.
We couldn't think of a better supporting act than the Amazing, which also tours on an excellent, second studio LP, Gentle Stream. The band includes members of adored Swedish act Dungen, and adds a dash of folk to the mix, recalling the prettiness of Nick Drake and acoustic Neil Young. It's a golden opportunity to catch two of today's indie gems.