Taste of Randolph Street | Concert preview
Chris Robinson, the Hold Steady, Los Campesinos! and Those Darlins headline an always reliable summer shindig.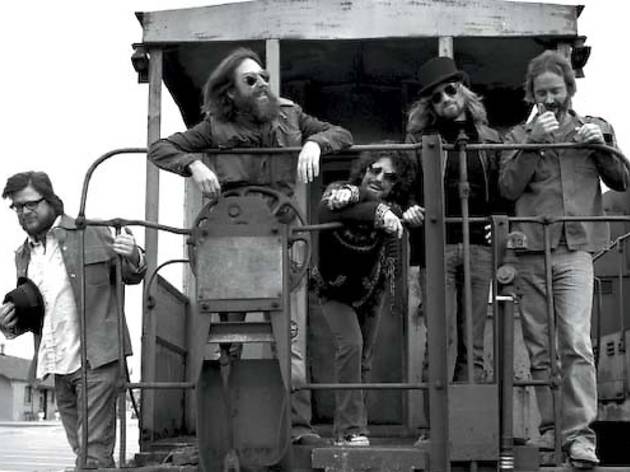 Ah, summer in Chicago. The outdoor music festivals outnumber the professional baseball games, it seems. There's at least one a weekend. They all tend to blur together after a while, yet each of them has begun to develop a character of its own. Wicker Park, suitably, carries some crust and distortion. Do Division is a poor man's Pitchfork. The surprisingly sturdy Ribfest (it's still hard to get past the stigma that comes with BBQ sauce) leans classic rock & roll.
Taste of Randolph reflects the haute Midwestern restaurants lining the street—smart and seasoned, but comforting and a little nostalgic, too. In the past few editions, Swervedriver and Superchunk have made unexpected comeback stops here. Nothing quite as reuniony this go-round, but the Chris Robinson Brotherhood (Saturday) signals a return of sorts. The Black Crowes frontman stretches out (without his brother, oddly) from the Zeppelinish bar-room shuffle of his underrated rent-payer on a just released debut, Big Moon Ritual. With all songs spacing out past the seven-minute mark, it's the most psychedelic record Robinson's made, but earthy, with big mountain jams made for a Jodorowsky flick marathon. Earlier in the afternoon, Canon Blue sets the mood with its whimsical, whirligig art rock.
Friday offers more high-energy fun when the rollicking Those Darlins do their hillbilly Ramones thing before the excessively giddy Los Campesinos! chronicle the growing pains between adolescence and adulthood. If you miss the former, Sunday brings a great local girl-garage sub, Hollows, who open for the always sturdy, always wordy Hold Steady.