The 10 best Lollapalooza acts you might not know
Dig deep into the 2014 Lolla bill and discover great new acts that might be better than the headliners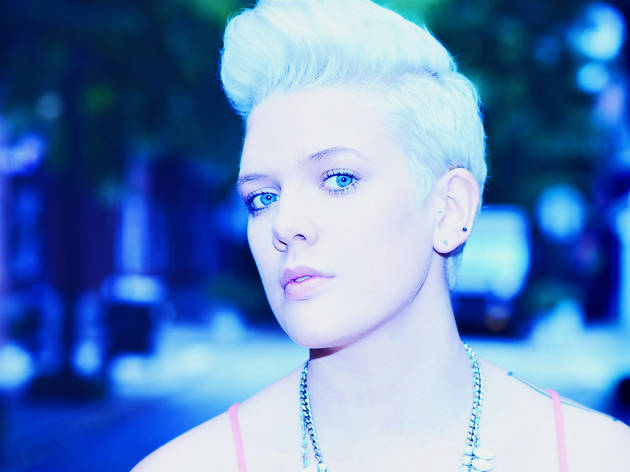 1/10
Photograph: Shervin Lainez
10. Betty Who For fans of: Pink, Robyn Betty Who who? Who better to start with? Jessica Anne Newham is another YouTube success story. The Aussie went viral when her roller-rink nugget "Somebody Loves You" was used in a flash mob wedding proposal filmed outside a Home Depot in Utah. Yep, that old success story. The 22-year-old's positive electric groove brings to mind Robyn and Pink, with all the added club and beach smarts of the Sydney scene. It's pop music that doesn't willfully insult your intelligence. Frankly, she sounds remarkably like Katy Perry, if she didn't want to make you puke cupcakes.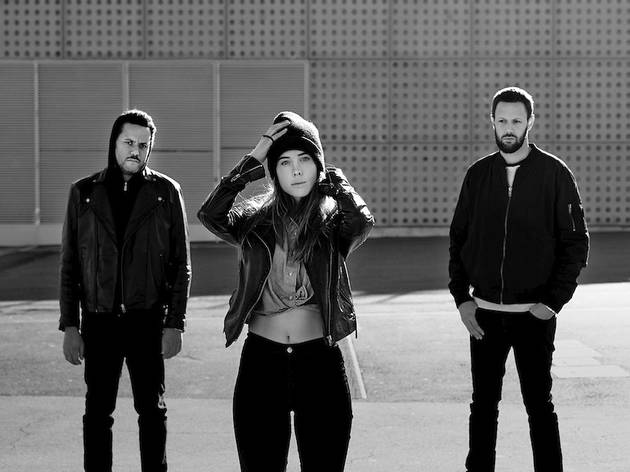 2/10
Photo: Per Kri
9. NONONO For fans of: The Naked and Famous, Miike Snow, Max Martin You can trust Swedish pop like Japanese cars, Italian clothes and Finnish goaltenders. This Stockholm trio is far slicker than Little Dragon, but still brought whistling to its infectious breakthrough a la Peter Bjorn & John. One of the few rays of sunshine on a dreary, dude-heavy Sunday bill topped by Kings of Leon and Skrillex.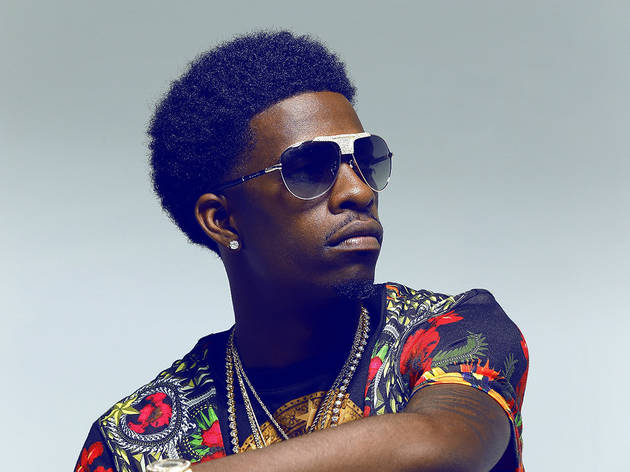 3/10
8. Rich Homie Quan For fans of: Future, 2 Chainz Pitchfork scored Schoolboy Q (and a clutch of other hot rappers). At Lolla we'll have to suffice with this likely XXL Rookie Class member for our taste of hip-hop in 2014. The Atlanta MC flows with this same syrupy digital drawl as fellow ATLien Future, to the point where his mesmerizing ratchet can resemble dancehall. The Michigan State Spartans adopted his "Type His Way" as the official theme of their 2013 Rose Bowl season. More recently, he held down the hook on YG's eerily grinding "My Niggas." Oh, and he put a monkey with opera binoculars in his video for "Party."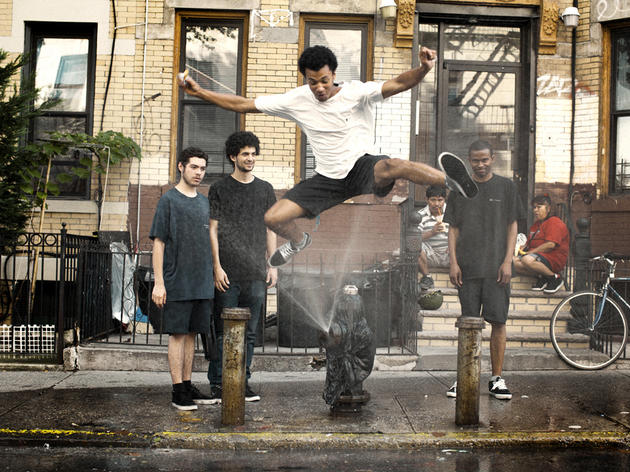 4/10
Photograph: Jamie-James Medina
7. Ratking For fans of: Atmosphere, Odd Future OutKast serves as a reminder: What ever happened to rap groups? New York was once rich with ensembles like Brand Nubian, De La, Ultramagnetic, Leaders of the New School, etc. NYC's Ratking brings back the band vibe with grimy Rhymesayers-like beats, a sort of skate-punk take on EPMD. Its signed to Hot Charity, a subsidiary of XL Recordings, home of Adele and Radiohead, that puts out forward thinkers like Willis Earl Beal.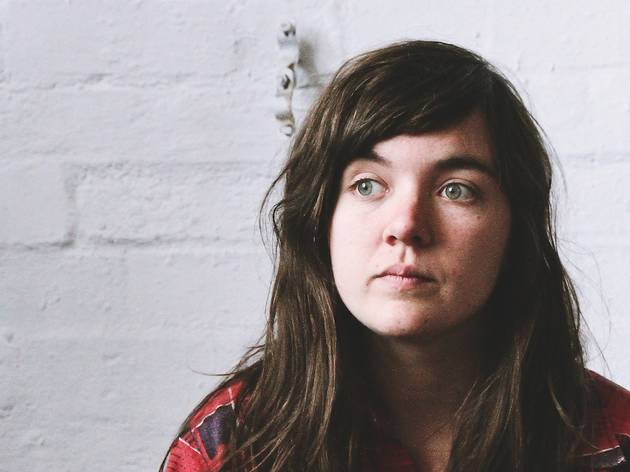 5/10
6. Courtney Barnett For fans of: Neko Case, Jenny Lewis Young Australian singer-songwriter Barnett has picked up plenty of buzz for her sharp, witty shaggy dog tales and circling psych-rock melodies. She'll play from her first full-length release, The Double EP: A Sea Of Split Peas, a compilation of two shorter releases, and her forthcoming debut album proper.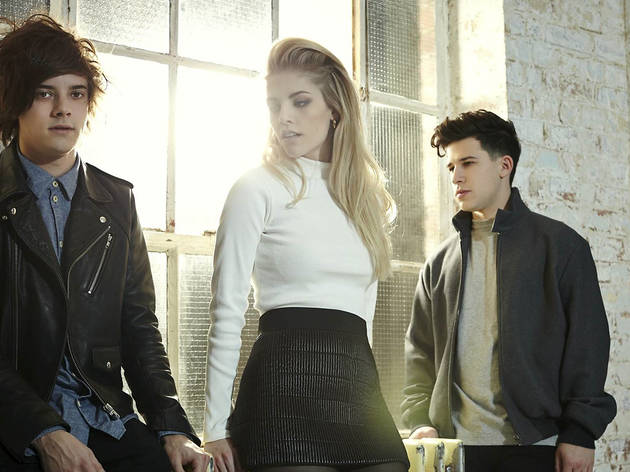 6/10
5. London Grammar For fans of: The xx, Florence + The Machine Formed at Nottingham University in 2011, London Grammar burst onto the blogs and the radio in early 2013 on the back of its Metal & Dust EP. The band is led by Hannah Reid's mannered, Florence-ish vocals, and it has picked up plenty of comparisons to the xx for its downbeat instrumentals. The young trio has since released a debut album, If You Wait.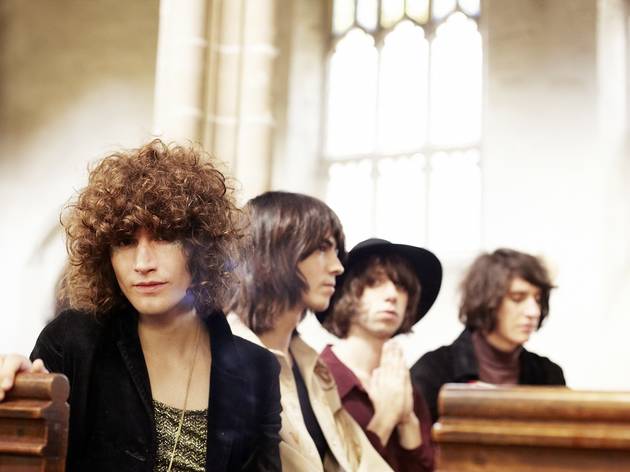 7/10
© James Loveday
4. Temples For fans of: The Zombies, Tame Impala Analogue fetishists Temples play extremely retro psych-pop, like a drier, more period-authentic Tame Impala, from their Heavenly Records debut album, Sun Structures. They're very much on the up, with tips from Noel Gallagher and Johnny Marr. The impreccable reproduction of 1960s sounds would be all for naught without James Edward Bagshaw's melodic knack.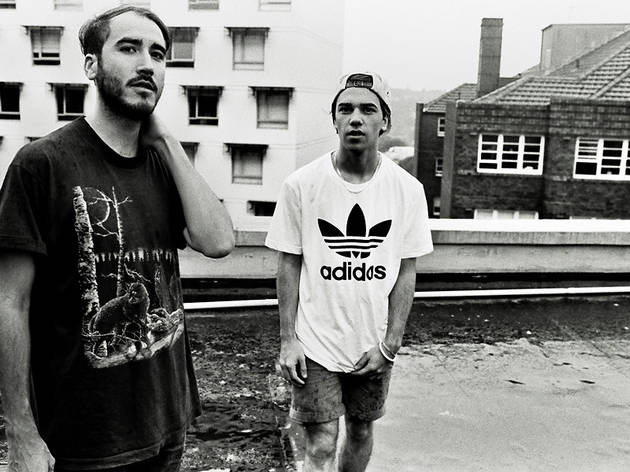 8/10
3. Jagwar Ma For fans of: Cut Copy, Django Django Coming on like a baggier Cut Copy, this pair of Australians (including prolific producer Jono Ma) are all lanky grooves and undulating synths, although they've also been known to tap into a more Beatlesesque vein of psychedelia, too. Their debut album, Howlin, is a stormer, and they've consistently been selling out shows.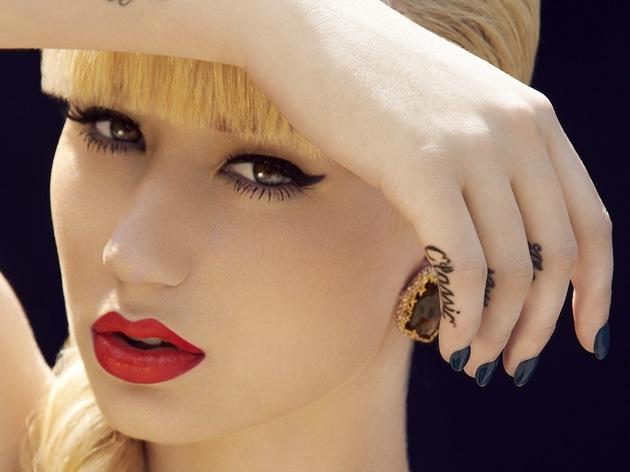 9/10
Photograph: Robert Ector
2. Iggy Azalea For fans of: Nicki Minaj, M.I.A. Hyped and rising ghetto-electro rapper Iggy Azalea brings her risqué rhymes to Lolla, backed by dirty beats and pop hooks. And, hey, the Aussie finally has an album, The New Classic, complete with Miami Vice imagery. The EDM-centric rap record features production from Diplo, Steve Aoki and local bros Flosstradamus. This ain't your daddy's MC Lyte. By the time you read this, "Work" might be the song of the summer.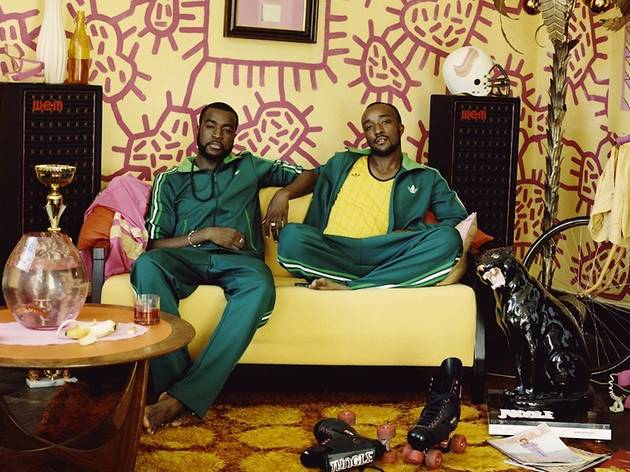 10/10
1. Jungle For fans of: TV on the Radio, Massive Attack This London duo came from nowhere to become one of 2013's hype sensations, thanks to the viral video of a six-year-old breakdancing for their single '"Platoon." Well, that's a bit unfair—their steamy, grooving, creeping neo-soul tracks are something pretty special, too. Now the volume on the buzz is raised even higher with new single "Busy Earnin'," which melds TV on the Radio with Soul II Soul, throwing in a scoop of Gregory Hines body movin' for good measure. Don't miss one of the best new acts of the year. See them first at Lincoln Hall on June 14.
As you read down the lines on the Lollapalooza lineup, you might be saying to yourself, "I have no idea who any of these people are." If so, congrats, you're probably over 30. The gems of the Lolla bill are typically buried well below the headliners. Though the bottom of that thing can get pretty dire.
You might not realize it, but the next Florence + The Machine, Nicki Minaj, 2 Chainz, Robyn and Neko Case are waiting to blow up. See who we are talking about below.
RECOMMENDED: Our complete guide to Lollapalooza