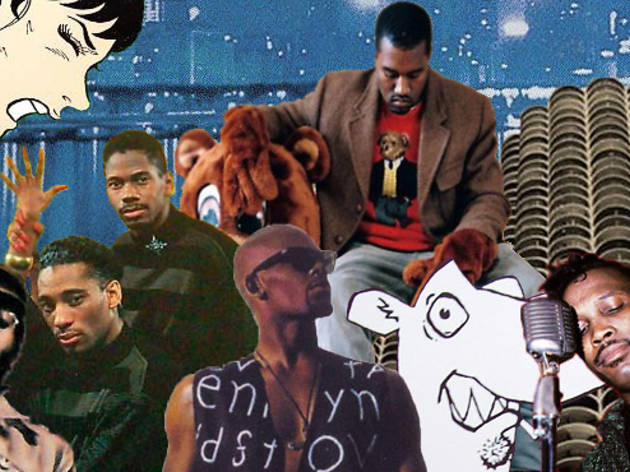 1/42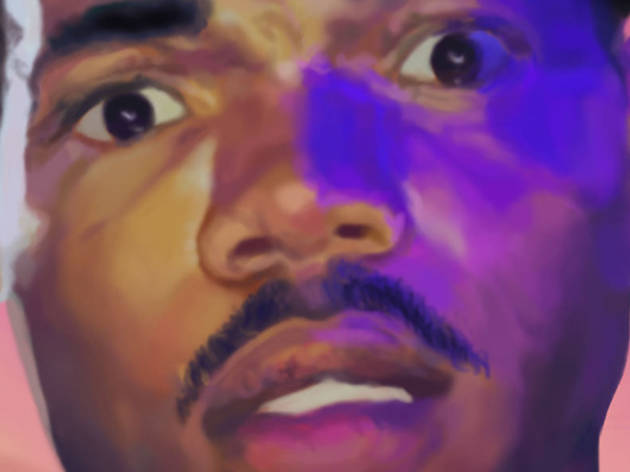 2/42
41. Chance the Rapper Acid Rap (2013)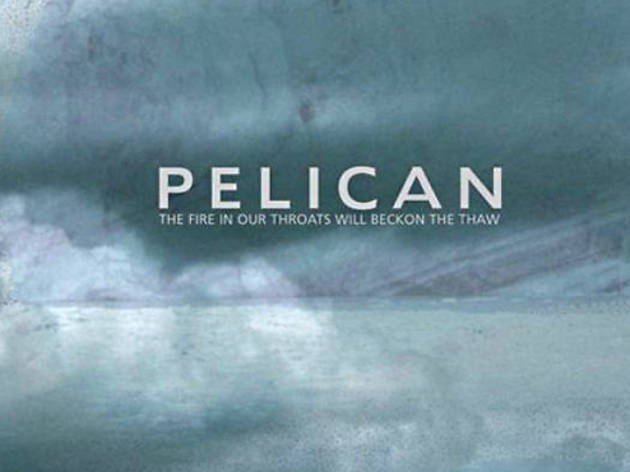 3/42
40. Pelican The Fire in Our Throats Will Beckon the Thaw (2005)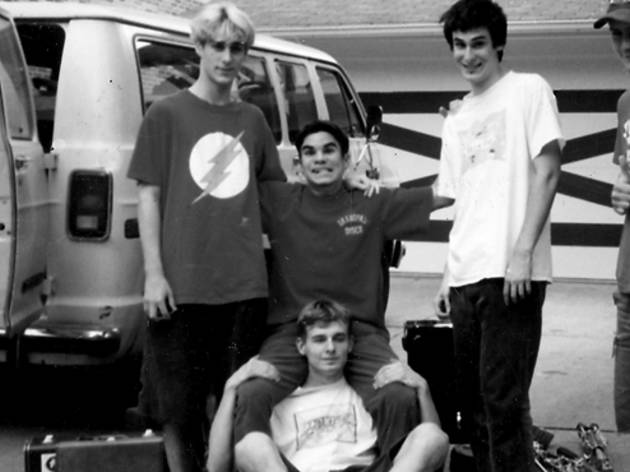 4/42
39. Cap'n Jazz Burritos, Inspiration Point, Fork Balloon Sports, Cards In The Spokes, Automatic Biographies, Kites, Kung Fu, Trophies, Banana Peels We've Slipped On and Egg Shells We've Tippy Toed Over (1995)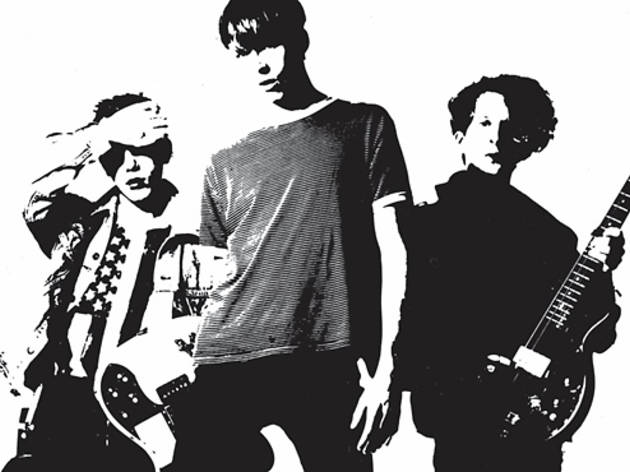 5/42
38. Material Issue International Pop Overthrow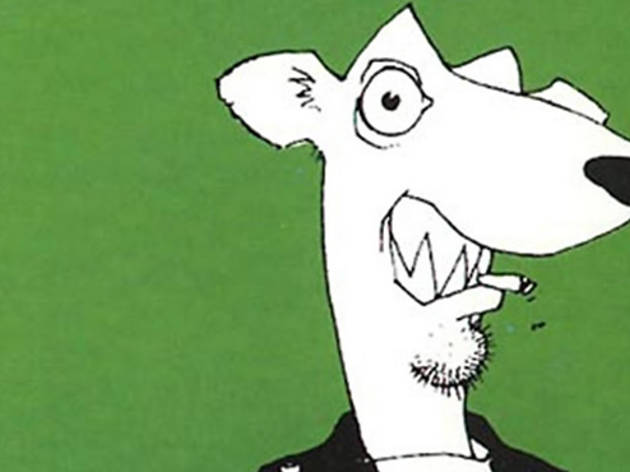 6/42
37. Screeching Weasel Boogadaboogadaboogada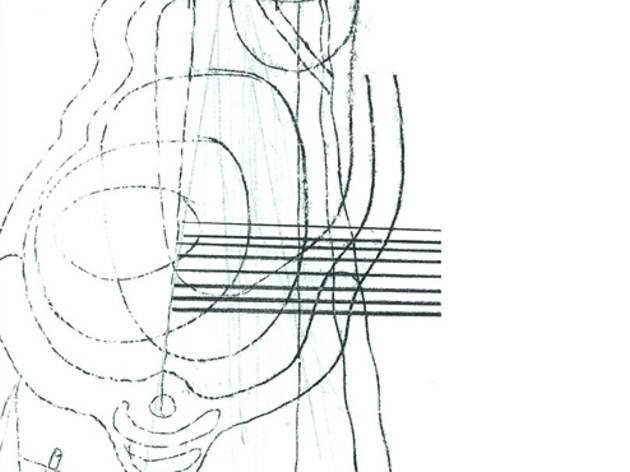 7/42
36. Gastr Del Sol Camoufleur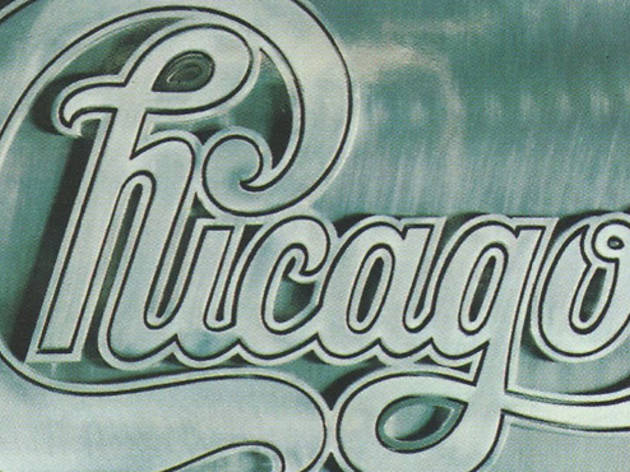 8/42
35. Chicago Chicago (1970)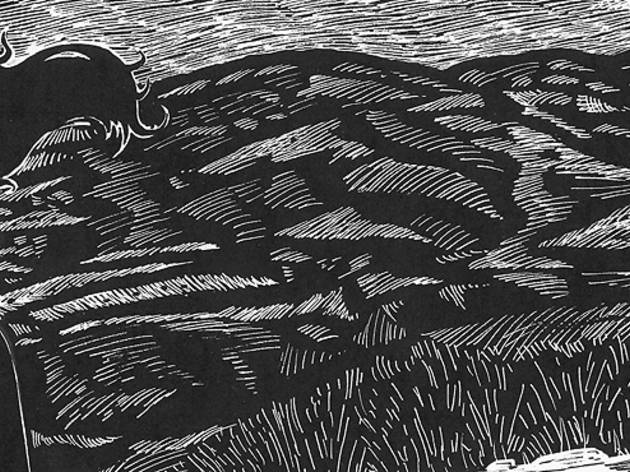 9/42
34. Angel Olsen Half Way Home (2012)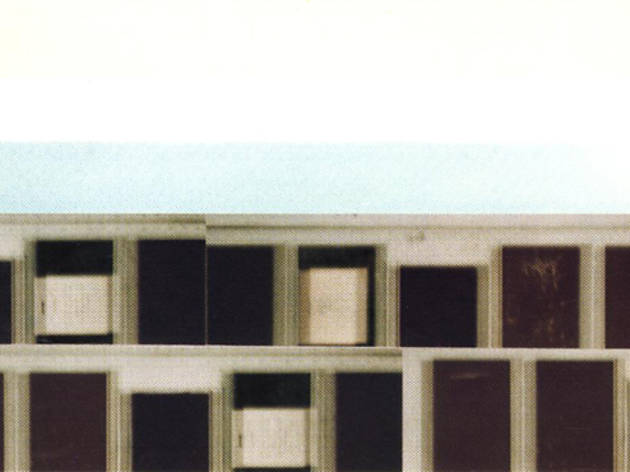 10/42
33. The Sea and Cake The Fawn (1997)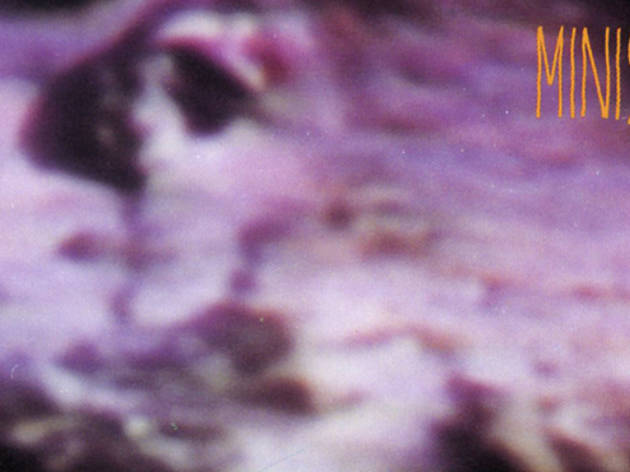 11/42
32. Ministry Land of Rape and Honey (1988)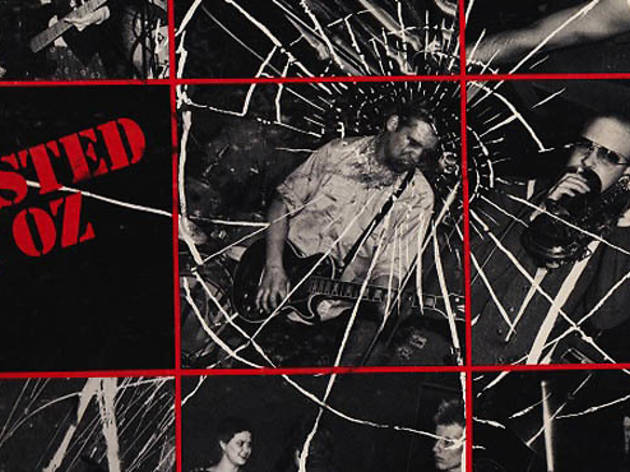 12/42
31. Various Artists Busted at Oz (1981)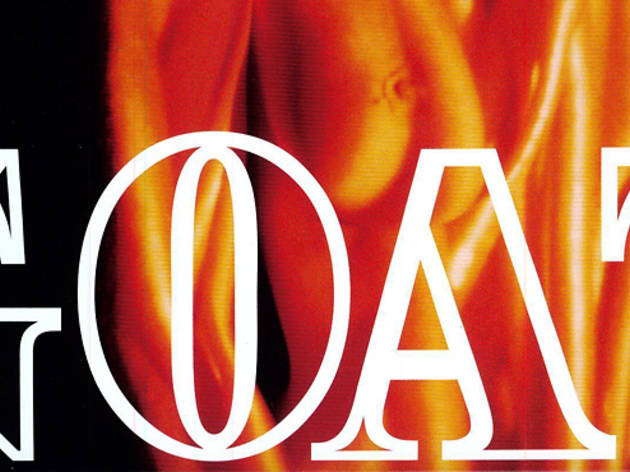 13/42
30. The Jesus Lizard Goat (1991)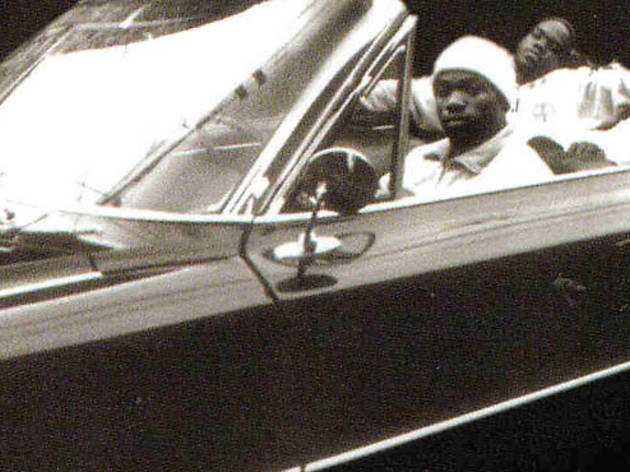 14/42
29. Do or Die Picture This (1996)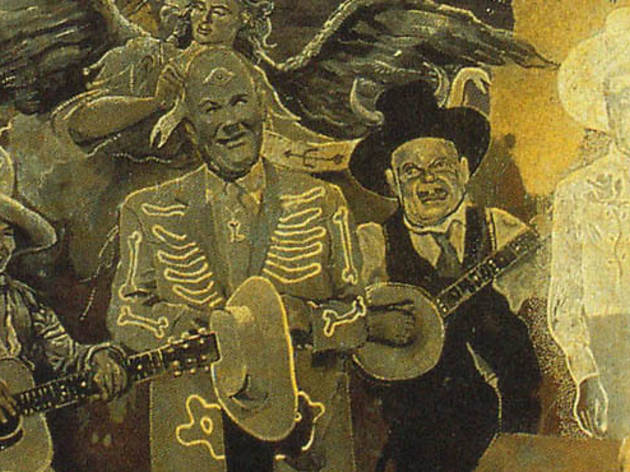 15/42
28. Various Artists For a Life of Sin (1994)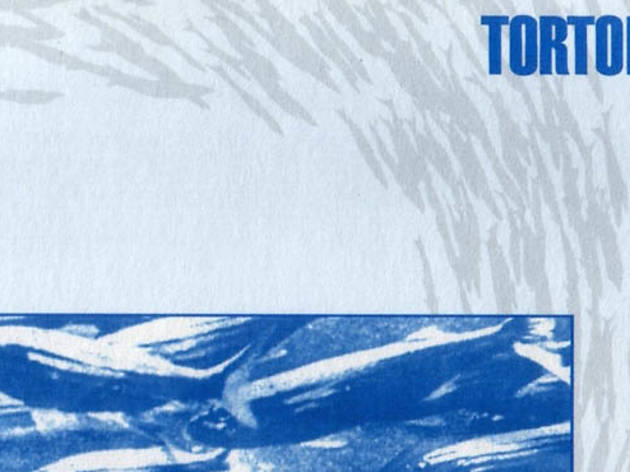 16/42
27. Tortoise Millions Now Living Will Never Die (1996)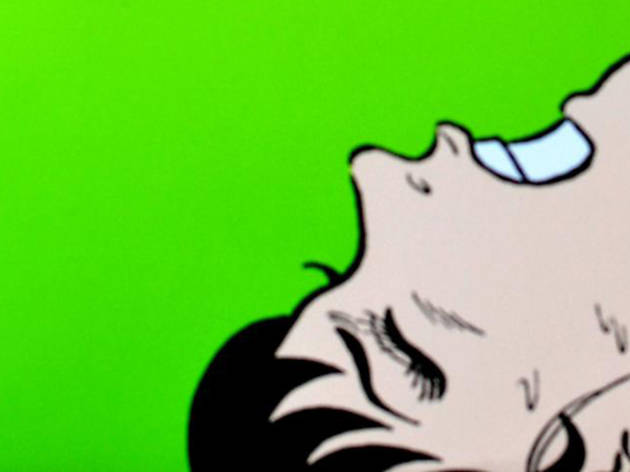 17/42
26. Big Black Songs About Fucking (1987)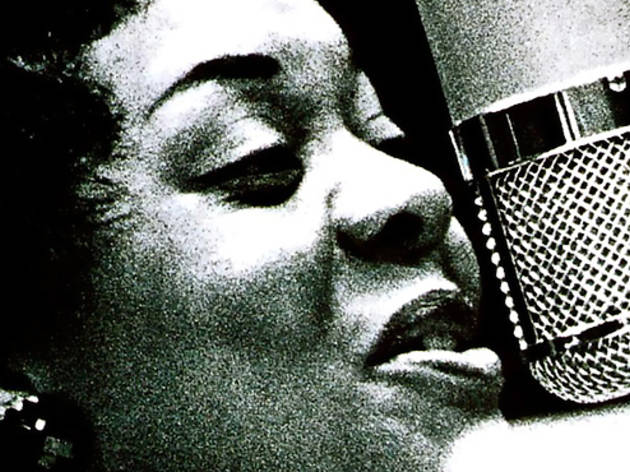 18/42
25. Dinah Washington Dinah Jams (1954)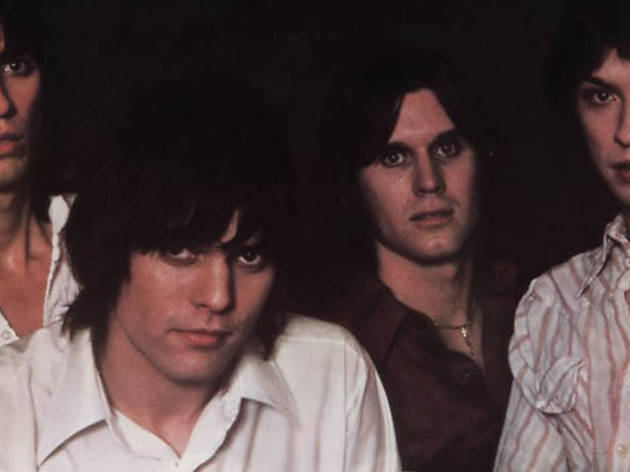 19/42
24. Shoes Black Vinyl Shoes (1977)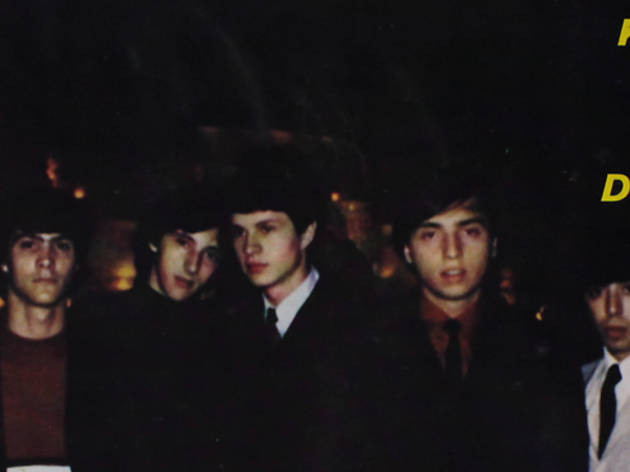 20/42
23. The Buckinghams Kind of a Drag (1967)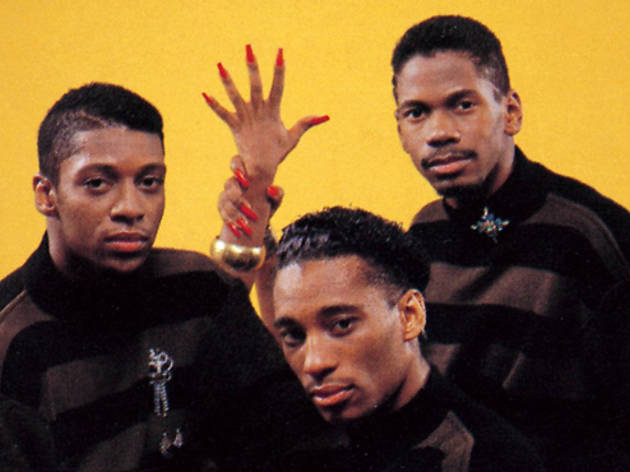 21/42
22. Fingers Inc. Another Side (1988)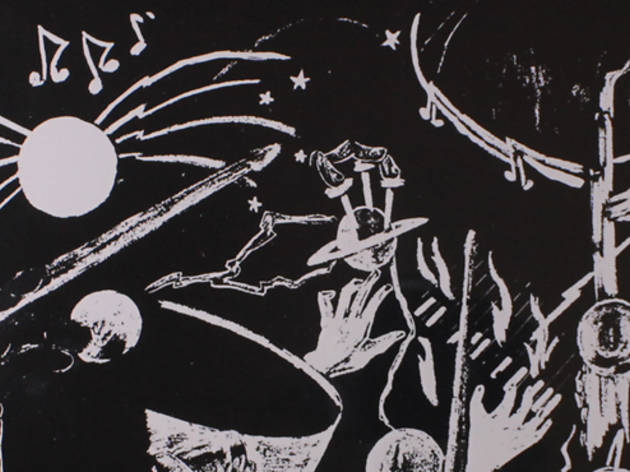 22/42
21. Sun Ra and His Arkestra Super-Sonic Jazz (1957)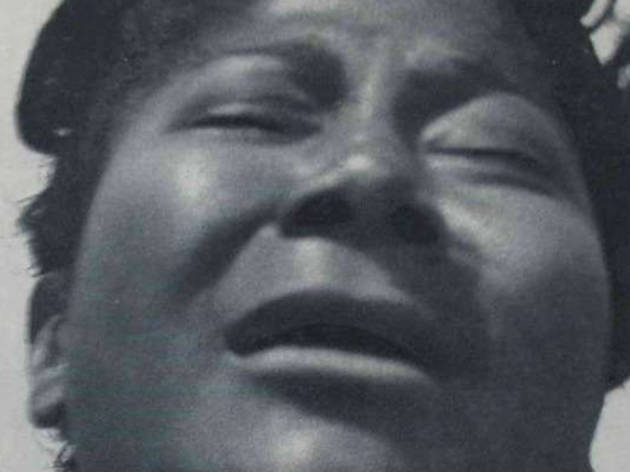 23/42
20. Mahalia Jackson The World's Greatest Gospel Singer (1955)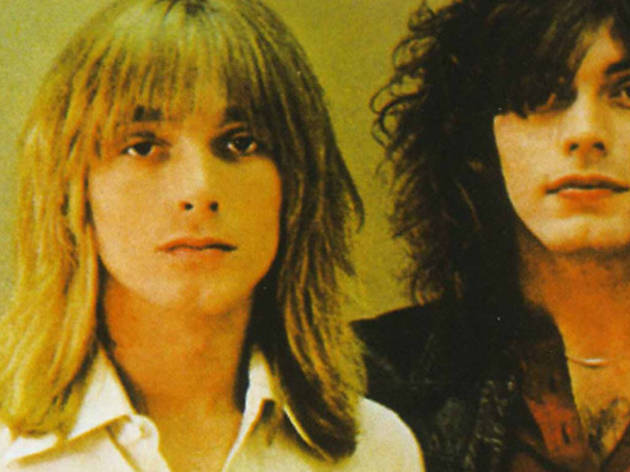 24/42
19. Cheap Trick Heaven Tonight (1978)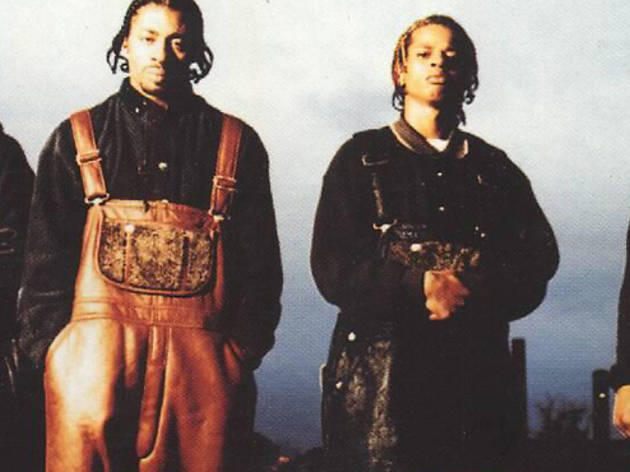 25/42
18. Crucial Conflict The Final Tic (1996)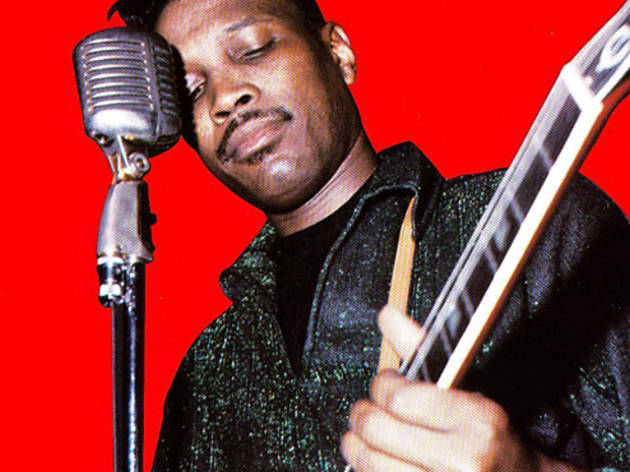 26/42
17. Magic Sam West Side Soul (1967)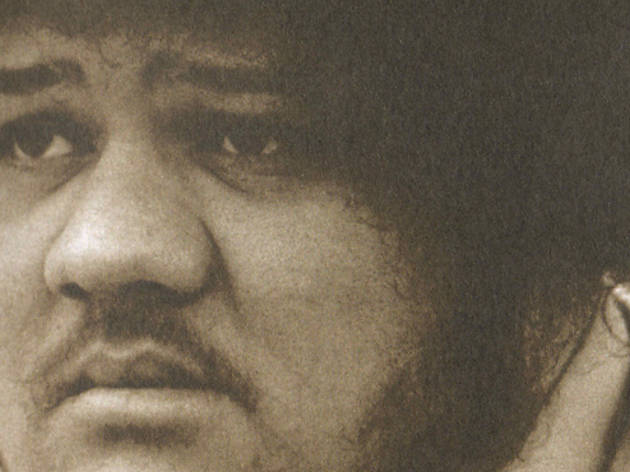 27/42
16. Baby Huey The Baby Huey Story: Living Legend (1971)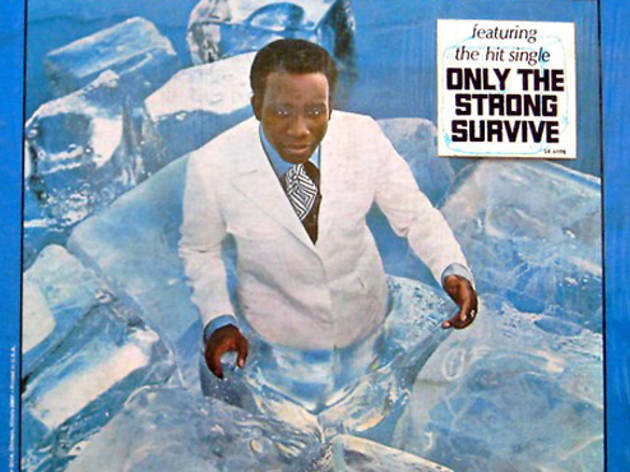 28/42
15. Jerry Butler The Ice Man Cometh (1968)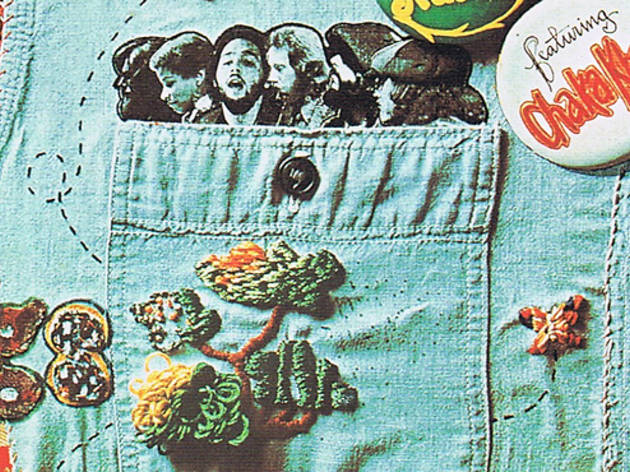 29/42
14. Rufus Rags to Rufus (1974)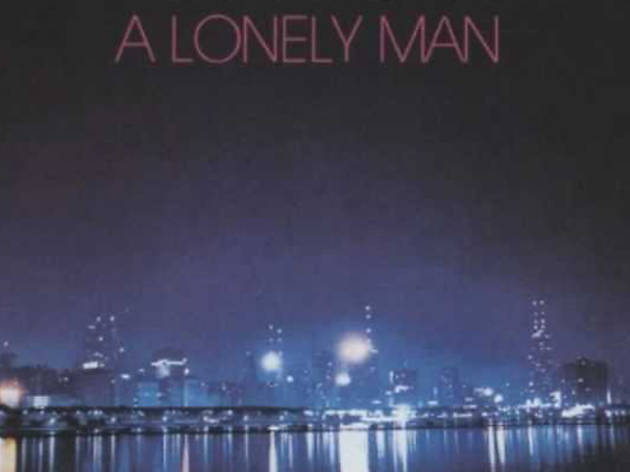 30/42
13. The Chi-Lites A Lonely Man (1972)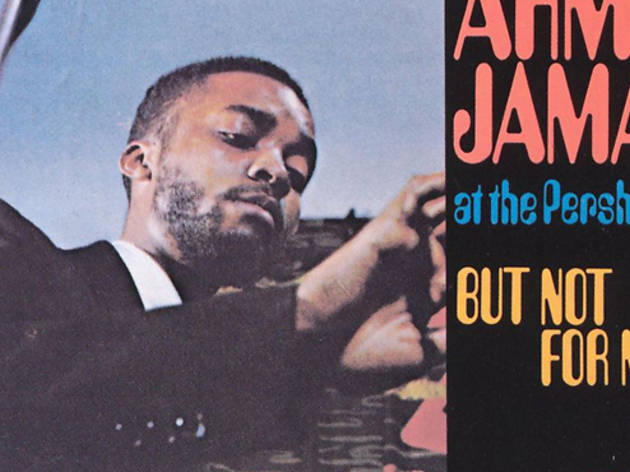 31/42
12. Ahmad Jamal At the Pershing: But Not for Me (1958)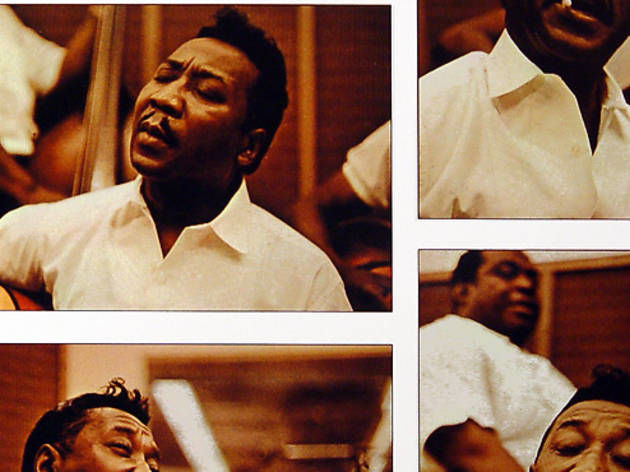 32/42
11. Muddy Waters Folk Singer (1964)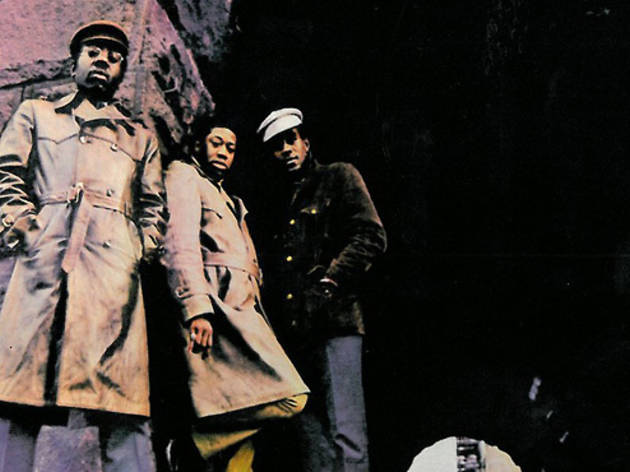 33/42
10. The Impressions The Young Mods' Forgotten Story (1969)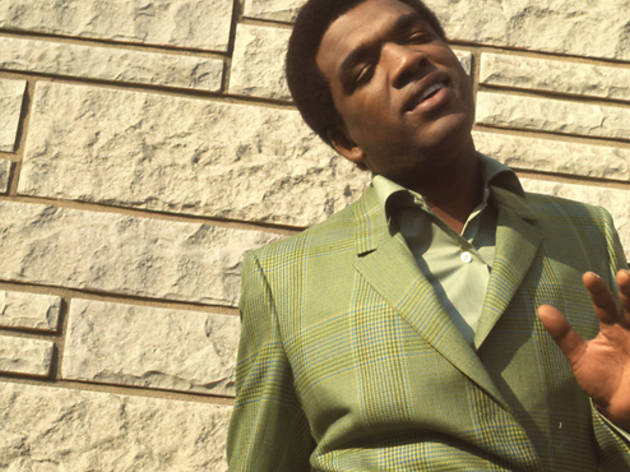 34/42
9. Syl Johnson Is It Because I'm Black? (1970)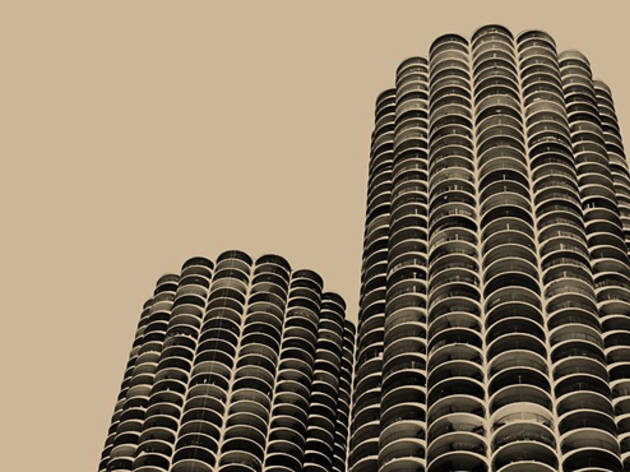 35/42
8. Wilco Yankee Hotel Foxtrot (2002)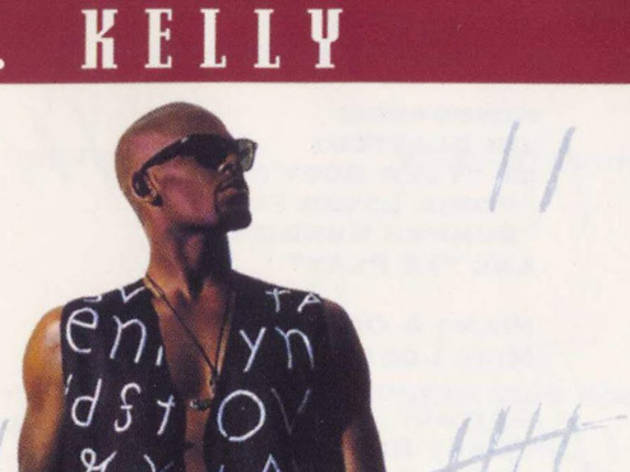 36/42
7. R. Kelly 12 Play (1993)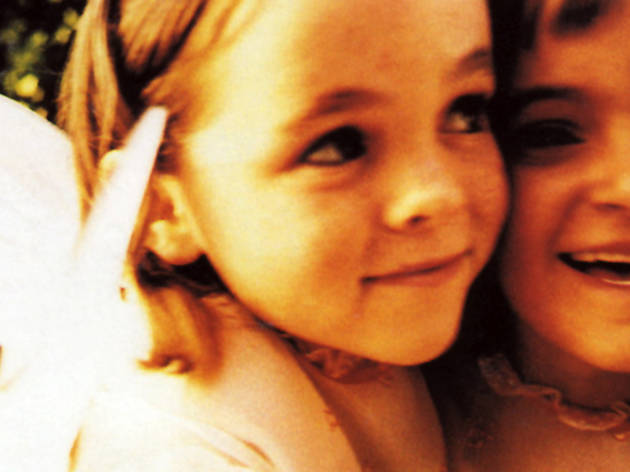 37/42
6. Smashing Pumpkins Siamese Dream (1993)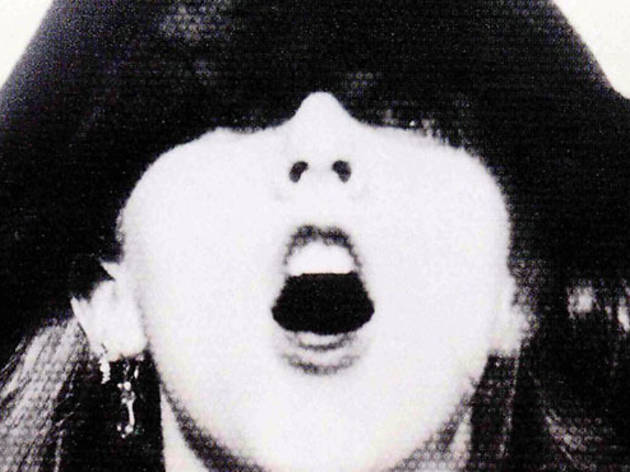 38/42
5. Liz Phair Exile in Guyville (1993)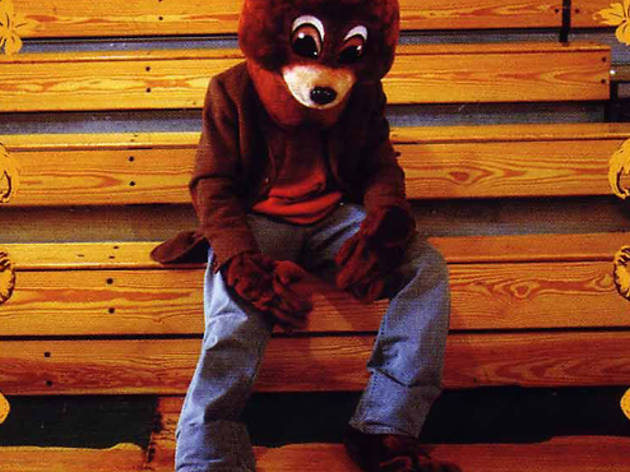 39/42
4. Kanye West The College Dropout (2004)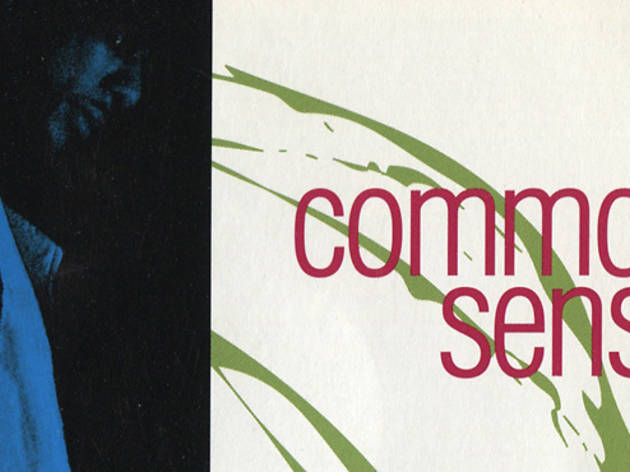 40/42
3. Common Resurrection (1994)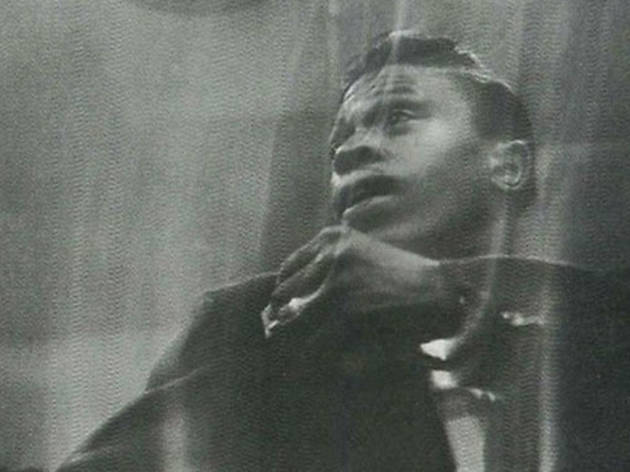 41/42
2. Junior Wells' Chicago Blues Band with Buddy Guy Hoodoo Man Blues (1965)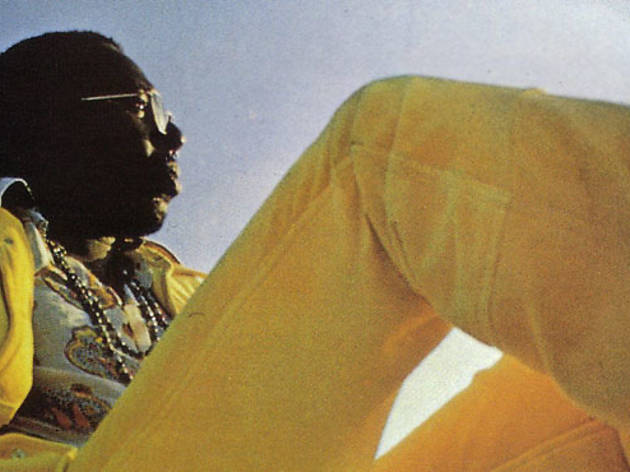 42/42
1. Curtis Mayfield Curtis (1970)
The 41 greatest Chicago albums of all time
From Curtis to Kanye, from Screeching Weasel to Pelican, these are our favorite records made by Chicago artists ever
Spoiler alert! Curtis Mayfield is a god. Okay, so it is no spoiler to announce that Curtis Mayfield, Muddy Waters, Kanye West and Wilco make our list of the best records created by Chicago artists. The rest of top 41 list will hopefully surprise, delight and/or anger you. It's a music list, one opinion, so there are bound to be disagreements. We are fortunate enough to live in a city where even 100 slots are too few for all the classic records. Leave your arguments and complaints below.
RECOMMENDED: Your guide to living in Chicago
The story of Chicago music is one primarily told through its black artists, from gospel and blues up through soul, house and hip-hop; from the jazz clubs to the dance clubs. Still, Billy Corgan earns his spot.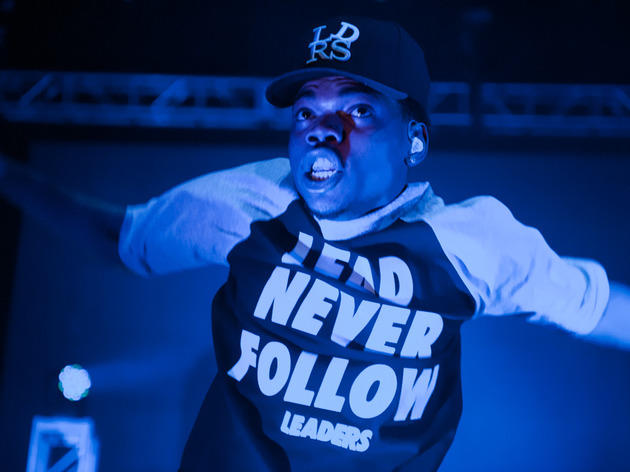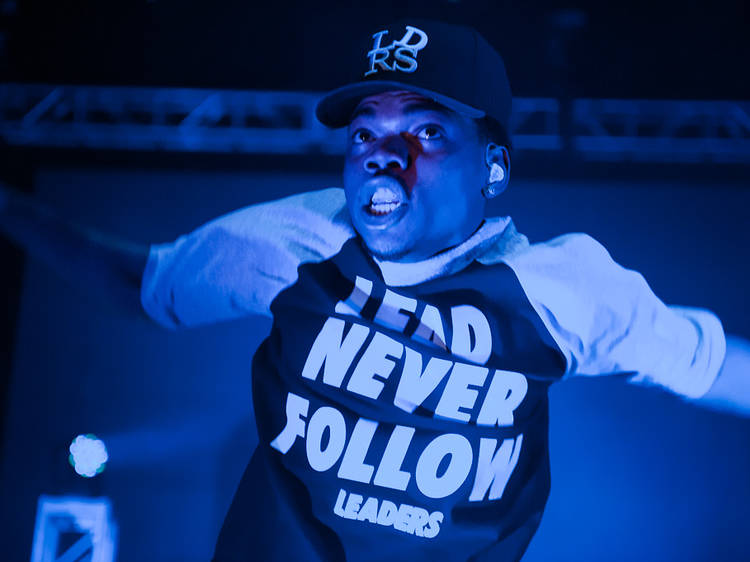 Photograph: Max Herman
41. Chance the Rapper 'Acid Rap' (2013)
Daisy age classicism met bedroom Internet hip-hop on the South Side MC's breakthrough. Black market vinyl pressings hit shops and a CD bootleg even scraped Billboard charts. There is the growing sense he'll never be able to live up to it. (Justin Bieber collabos don't help.) Fact is, Chance is the only new Chicago musician in recent years to grab the world's attention. So he lives in L.A. now, probably.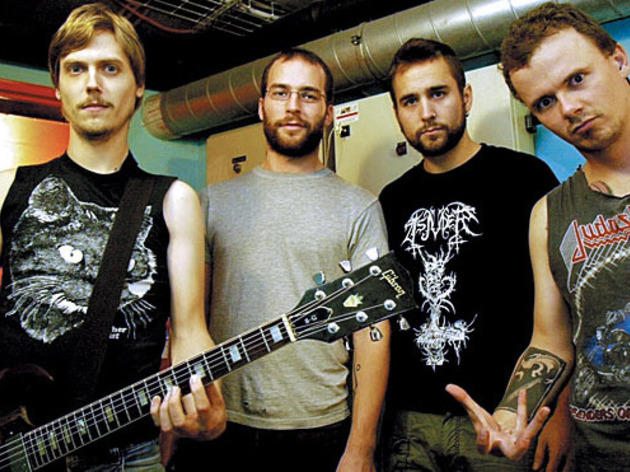 40. Pelican 'The Fire in Our Throats Will Beckon the Thaw' (2005)
Chicago's metal scene seemed to grow out of post-rock as much as any kind of traditional headbanger lineage. Instrumental metal (instrumetal?) acts like Pelican and Russian Circles were weaned on a steady diet of Touch & Go records like Don Caballero, and sounded a bit like Tortoise if you made 'em sleep outside for a winter. It's as epic and cinematic as heavy, as Trevor de Brauw weilds his guitar like Mjölnir.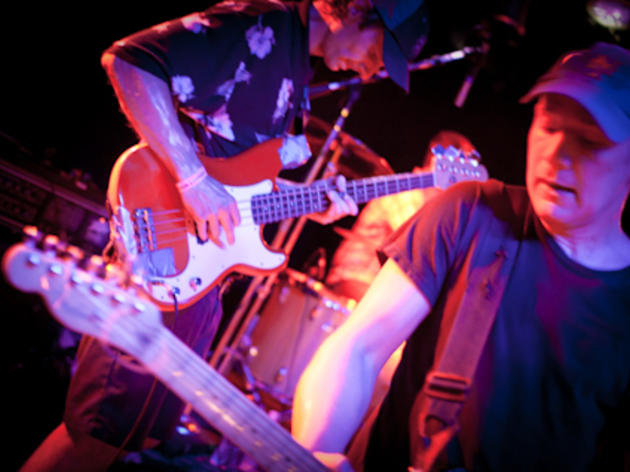 39. Cap'n Jazz 'Burritos, Inspiration Point, Fork Balloon Sports, Cards In The Spokes, Automatic Biographies, Kites, Kung Fu, Trophies, Banana Peels We've Slipped On and Egg Shells We've Tippy Toed Over' (1995)
The sound of boy hormones falling up a staircase, the sloppy and poetic brand of Midwest emo started here. It was far more interesting than what followed. Cap'n Jazz members alone spawned an entire scene—Promise Ring, Joan of Arc, American Football, Owen, Owls, etc.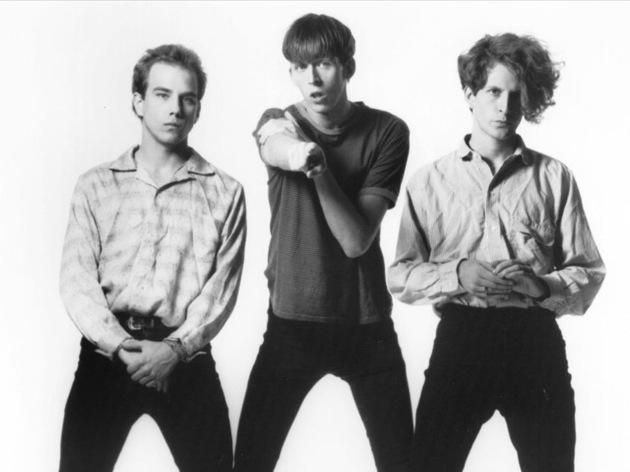 38. Material Issue 'International Pop Overthrow' (1991)
The power-pop revival was nipped in the bud by grunge. Despite Jim Ellison screaming, "Valerie loves me!" like it pained him, the jangle beat of "Valerie," the opening cut on this sweet confection, was far too carb-heavy and Anglophilic for the meaty scuzz of the era. So the title was comically overambitious. But this sugar holds up far better than Veruca Salt.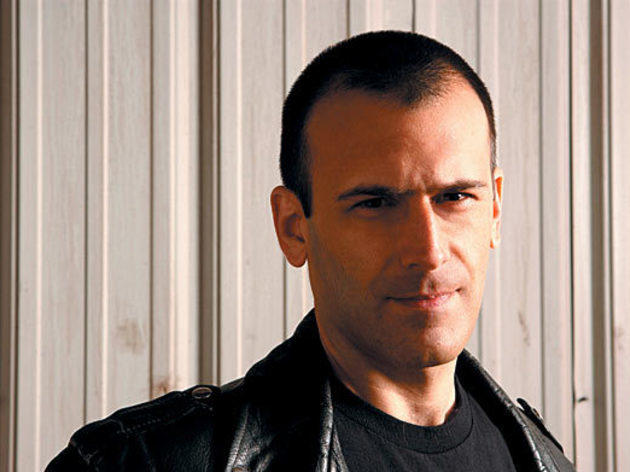 Photograph: Kim Keyes
37. Screeching Weasel 'Boogadaboogadaboogada' (1988)
Before iPods, streaming and YouTube made everyone listen to everything, music fandom was about factions. And for anyone who skated in the late '80s–early '90s, "I Hate Led Zeppelin" was a rallying cry. Ben Weasel's crew were the Ramones with more snot, velocity and nihilism, less patience and polish. Of course, we all grew up to love Zeppelin anyway.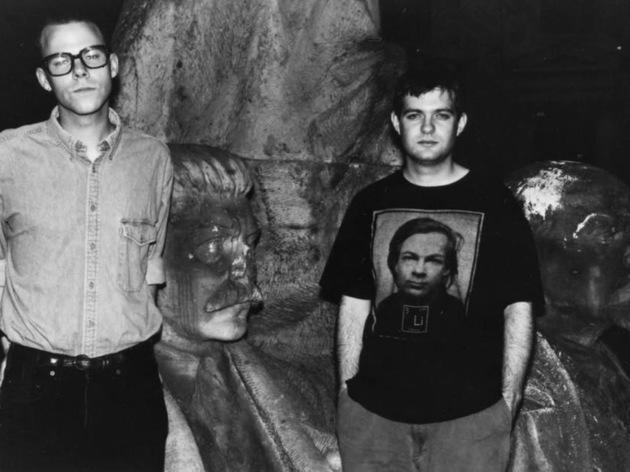 36. Gastr Del Sol 'Camoufleur' (1998)
David Grubbs and Jim O'Rourke approached folk music like Autechre approached techno. On this fourth and final LP, O'Rourke's lush art-pop began to overtake Grubbs's John Fahey worship. "The Season Reverse" resembled O'Rourke and drummer John McIntire's phenomenal work with Stereolab, and forshadowed the chamber pop of the former's Eureka and Insignificance (great albums with creepy artwork).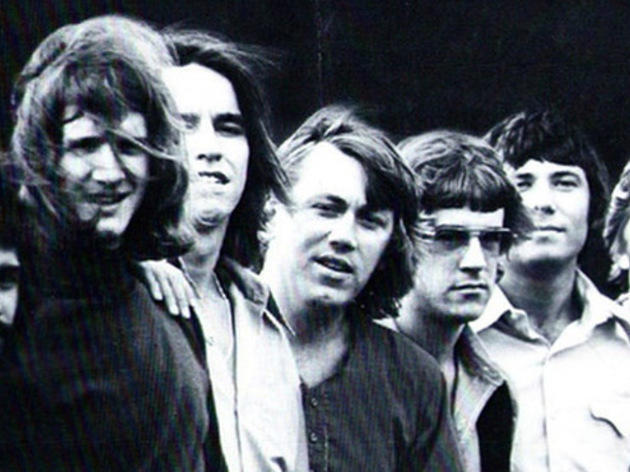 35. Chicago 'Chicago' (1970)
On album two, the band may have shortened its name from Chicago Transit Authority, but the prog excesses of the era popped up in three long suites. Though with its pillow horns and buttery vocals, Chicago was never aching to be Genesis. Still, this LP holds the unfuckwithable "25 or 6 to 4," which continues to spawn debates about its meaning. (Trains? Drugs?)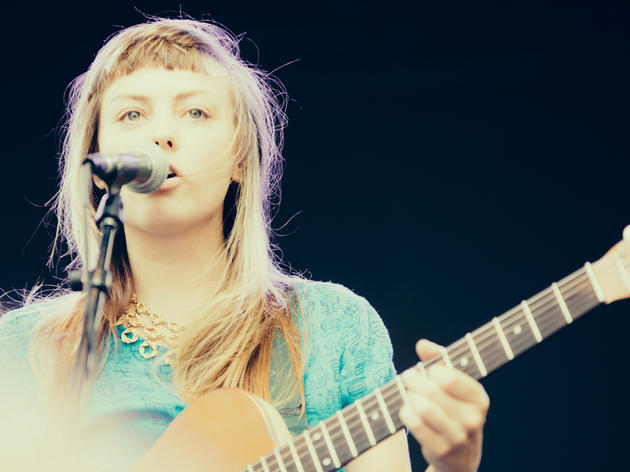 Photograph: cousindaniel.com
34. Angel Olsen 'Half Way Home' (2012)
The most stunning voice to come out of Chicago this decade, Olsen honed her unnerving warble by backing Will Oldham. On this solo full-length debut, her fluttering, quivering vocals drew rightful comparisons to Roy Orbison (hear the operatic rockabilly shuffle of "The Waiting" and "Free") and even Edith Piaf. Smartly sparse, the record immediately joined the canon of cult folk masterpieces alongside Sibylle Baier and Vashti Bunyan. She called Chicago home fleetingly, living here between her roots in St. Louis and current nest in the Blue Ridge Mountains. We are fortunate to be able to claim her.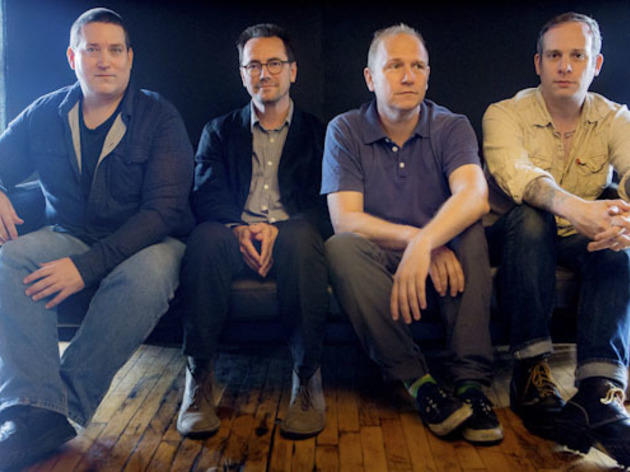 Photograph: Jim Newberry
33. The Sea and Cake 'The Fawn' (1997)
Sam Prekop sings like a sigh in reverse. It's a voice with a breezy melodicism unlike any other, and it found its perfect match with John McEntire's skittering boutique beats on this album of looping melancholy and headphone swirl. The Fawn hit at the peak of bachelor-pad krautrock, as England's Stereolab was hitting its highs on heavily Chicago-assisted LPs like Emperor Tomato Ketchup and Dots & Loops (honorary members of this list). It still goes down like an ice cold martini.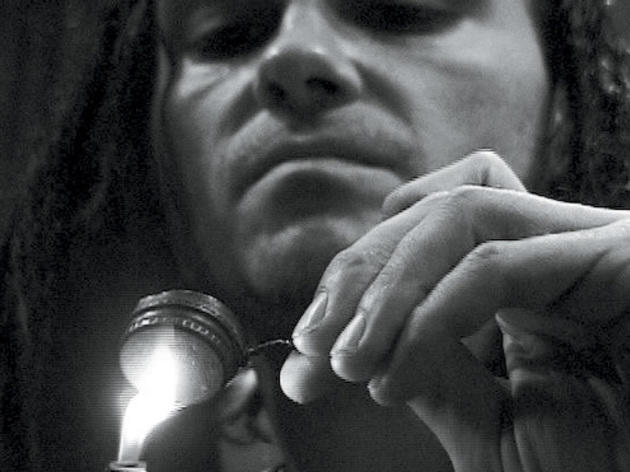 32. Ministry 'Land of Rape and Honey' (1988)
If you ever heard a Wax Trax act, or any industrial group at all, Ministry was likely it. Before Al Jourgensen went down the Rob Zombie path, he perfected grinding death-disco here with 18-inch nails. Seeing the video for "Stigmata" in the am hours of early MTV was genuinely disturbing. Though time has a way of twee-ifying dark electronic music, the sinister purpose is still palpable on this unrelenting yet danceable record.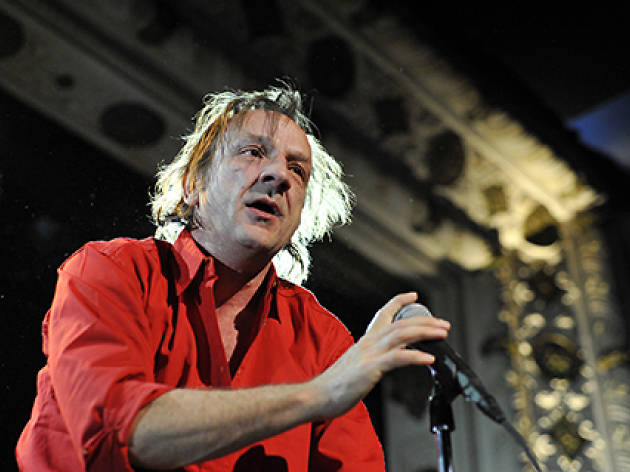 30. The Jesus Lizard 'Goat' (1991)
Ah, David Yow. The man who took "rock out with your cock out" literally. The seemingly demented frontman and his merciless, lockstep rhythm section made the grunge era sound like the Archies. Yow howled with the mic in the back of his throat, over that nauseous, rocking bass pinned to face-pummel drums. There are few truer song titles than "Seasick" and "Mouth Breather." Frankly, it can be an exhausting, intimidating listen, soaked in enough testosterone to fuel 800 more Sosa homers. It's Malört for your ears.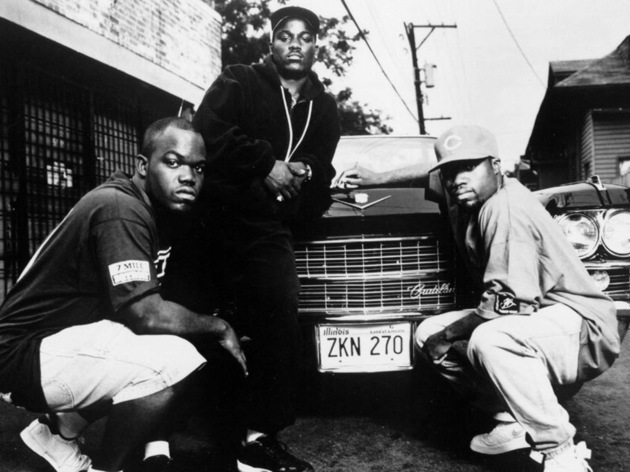 29. Do or Die 'Picture This' (1996)
If you had to pinpoint a golden era of Chicago hip-hop, 1996 is as good a year as any. Twista and Common were at the peak of their verbose powers, while Do or Die and Crucial Conflict both dropped classic debuts. Picture This is a slow ride on lean with tinges of G-funk and ATL bounce. No wonder that producer the Legendary Traxster would go on to cut beats for Ludacris. "Po Pimp," the smash hit, was ostensibly a relaxed ode to used Cadillacs, though really more of a vibrant portrait of the changing South Side. It is the missing link between the Chi-Lites and Chief Keef.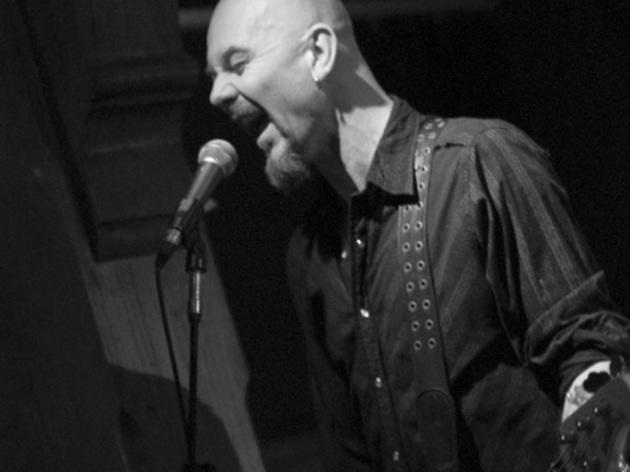 Photograph: Jonathan Willoughby
28. Various artists 'For a Life of Sin' (1994)
Ground zero for the awfully named "insurgant country" scene, Bloodshot Records' inaugural release was a snapshot of the hillbilly ruckus filling dive bars in raw neighborhoods that would later become posh lands of four-star restaurants and dog bakeries. The notion that it was anything other that traditional, shit-kicking country and western is silly. In the face of Garth Brooks, the Waco Brothers sounded like moonshiners. This mix fundamentally course corrected an entire genre.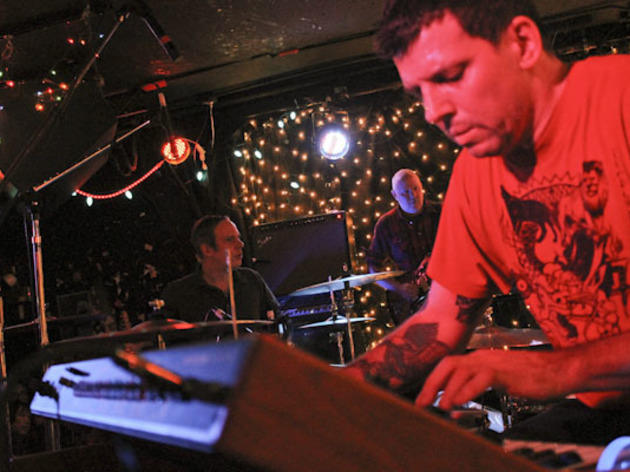 27. Tortoise 'Millions Now Living Will Never Die' (1996)
One of the few pieces of music that could have been simutaneously released on Warp, Windham Hill and Blue Note, the sophomore statement from this instrumental institution was something akin to hardcore ambient. Punk kids who grew into jazzbos, Tortoise delicately stirred galloping snares, crickets, vibraphones, digital static, spaghetti western guitars and undulating bass into something newly "cinematic," years before that description became an utter cliche.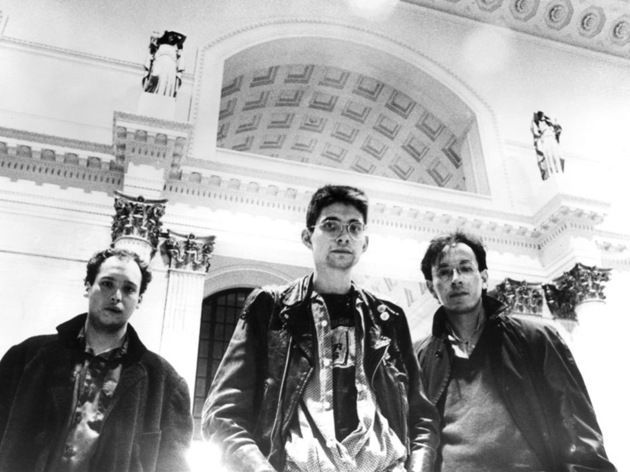 26. Big Black 'Songs About Fucking' (1987)
Punk rock as accident at the factory, from Prohibition Evanston. Angry Steve Albini laid belt-sander guitars over machine drumming and Frankenstein-shambling bass. His songs about violence crackled with teeth-tingling electricity like a Tesla coil. In hindsight, it's odd to think that a man so anal about analog recording techniques helped pioneer industrial music. But there's a reason employees at his Electrical Audio studio wear jumpsuits. The earlier Atomizer is arguably better, as it has "Passing Complexion," Albini's best song, but it's not called Songs About Fucking.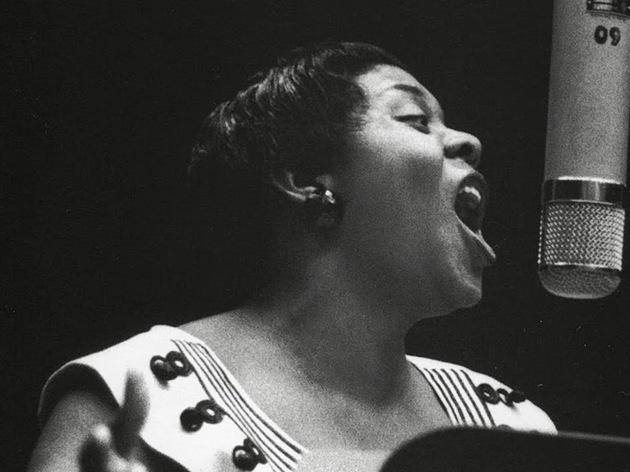 25. Dinah Washington 'Dinah Jams' (1954)
A torch singer who could set fire to any number of genres, Dinah dominated 1950s pop with a voice as smooth and smoky as top-shelf mezcal. Much of her lush Eisenhower-era work ("What a Difference a Day Makes") is drowned in the swingin' strings and genteel vibes of the times. But this live session of standards, with Max Roach's rainfall snare brushes and Richie Powell's boo-hoo piano, oozes a jazz joint ambience that even secret basement tours of the Green Mill can't replicate.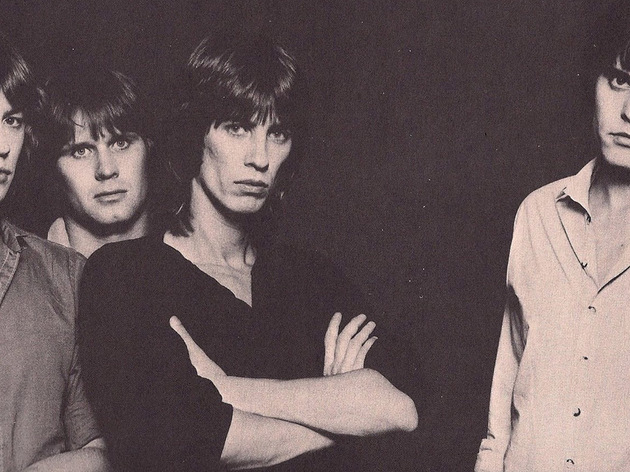 24. Shoes 'Black Vinyl Shoes' (1977)
Recorded in a living room in Zion, Black Vinyl Shoes was a prototypical indie record, all low fidelity with arena ambitions. Brothers John and Jeff Murphy had Beatles dreams and pretty boy melodies over 15 aching tracks, rarely over three minutes each. "It Really Hurts," "Not Me," "Tragedy," "She'll Disappear," "Nowhere So Fast." Such bittersweet pessimism. A crash course in Power Pop 101.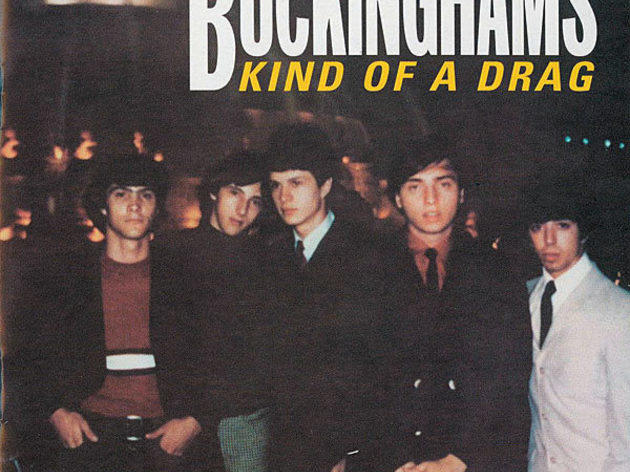 23. The Buckinghams 'Kind of a Drag' (1967)
The British Invasion didn't hold much sway on our Lake Michigan shores. Or at least, few Chicago beat combos truly blew up. Probably because it'd have been a bit strange to be a Chicago band ripping off an English band ripping off Chicago blues. There were the Shadows of Knight, the Ides of March, the Buckinghams… and then you were digging deep. Rollicking like the Animals, with a lush touch of strings and horns, the 'Hams were the best of the bunch. Like most debuts of the 1960s, there's filler, but remarkably little. And that title track still slays, like Burt Bacharach trying to invent punk.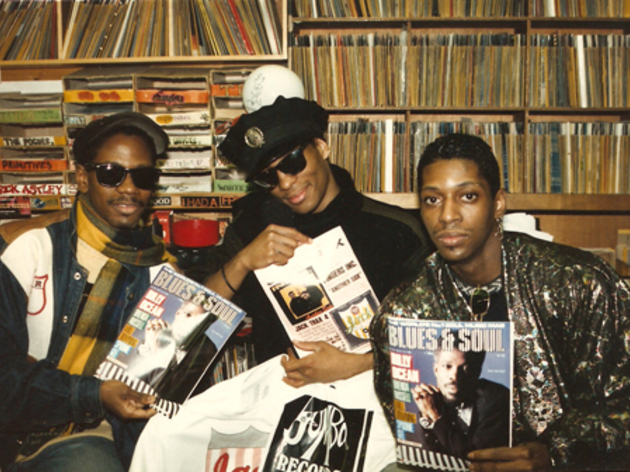 22. Fingers Inc. 'Another Side' (1988)
House music is realm of 12" singles, though this beautifully crude work made for a capitivating and trailblazing statement. Heavy with vocals, Fingers Inc. were essentially crafting cheap R&B on drum machines in the dark. The budget echo on these lo-fi rhythms imbued the work with a deeper longing. "Distant Planet" was minimal and weird, while the pow-pow-pows of "A Path" would echo decades later on the final LCD Soundsystem joint.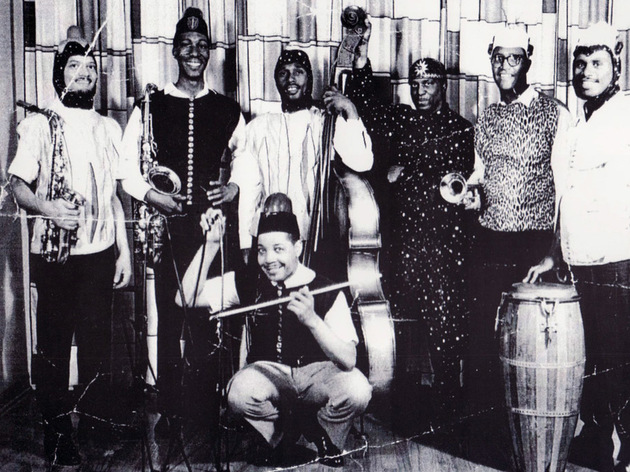 21. Sun Ra and His Arkestra 'Super-Sonic Jazz' (1957)
Before he completely left the confines of Earth, in his early Chicago days, Sun Ra still had a little bit of Herman Blount in him. On this first album for his Saturn label, the psychedelic jazz pioneer can sound surprisingly traditional, though its homespun production and buds of cosmic weirdness grant it ample, naive charm. Still, in the clattering bells, in the twinkling electric piano of "Advice to Medics" that comes off as the Mr. Rogers theme on acid, there is a forecast of the Jupiter storms to come.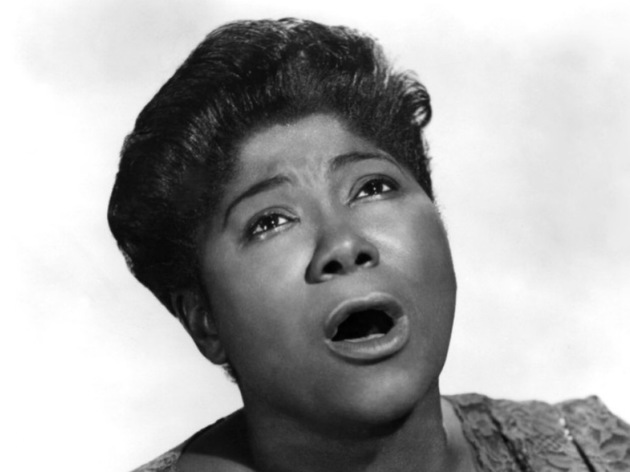 20. Mahalia Jackson 'The World's Greatest Gospel Singer' (1955)
Our city's O.G. MJ, this gale-force voice could shake athiests to their knees. Arguments can me made for her Live at Newport 1958 recording, or any one that includes "How I Got Over," but there's a blow-your-hair-back rawness to this Columbia debut. Steeped in faith, the echoing juke-joint rumble of her backing band gifts this with just the right pinch of sin.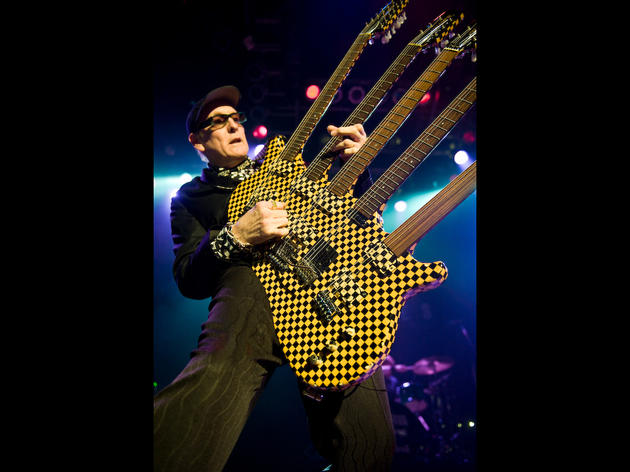 Photograph: Brigette Sullivan/ Outer Focus Photos
19. Cheap Trick 'Heaven Tonight' (1978)
Robin Zander once had a job impersonating pop stars at Wisconsin Dells. It was a skill set that translated well to Cheap Trick, which floundered about at first as an amalgam of classic rock moves bundled into something odd and new. Guitarist Rick Nielson was a boomer, but he was writing for the first wave of Generation X. Both generations, really. "Surrender," "the first song on our new album," is perfection, four minutes of suburban teenage panic as the parents are caught making out on the couch to Kiss. Hush with that "But they're from Rockford!" noise. Nielsen is an investor in Piece Pizza, which is enough reason to claim them.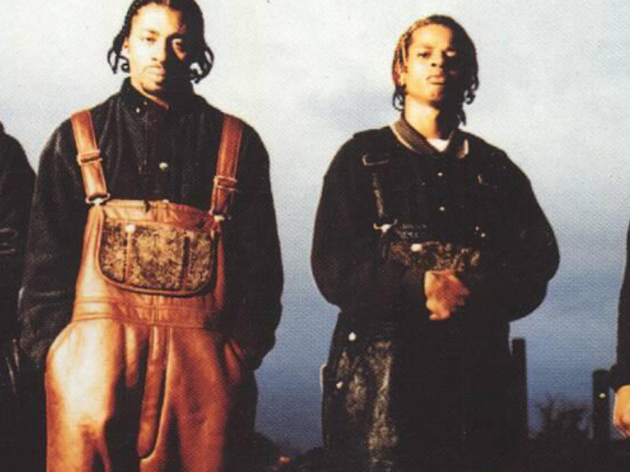 18. Crucial Conflict 'The Final Tic' (1996)
Like Do or Die, Crucial Conflict pulled sounds from New York, the Dirty South and the West Coast in a way that was uniquely Chicagoan. Delightfully if oddly wrapped in cowboy themes, the quartet's lowrider rumble pulled from "Superfly" and Funkadelic, but mostly grooved in an eerie way that imagined War coming from Berlin. Nearly two decades on, Wildstyle's beats hold up incredibly well. Yet it's the breathtaking, lightning-quick mic swapping that cements Tic as the greatest Chicago rap group LP ever.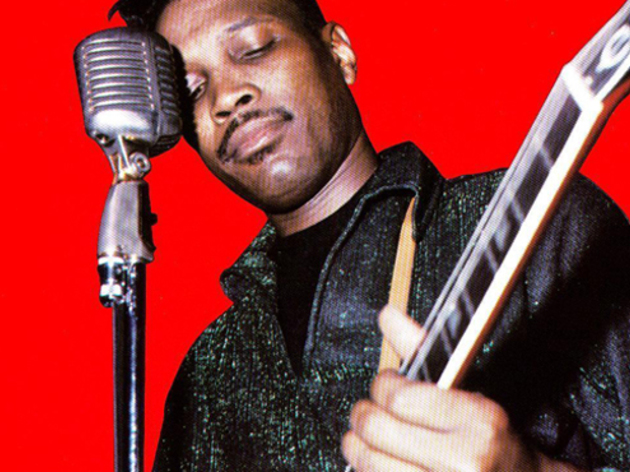 17. Magic Sam 'West Side Soul' (1967)
Yes, you can listen to "Sweet Home Chicago" without rolling your eyes. West Side Soul hit shops well after a fleet of pasty British kids had nicked the sounds of Chicago's blues clubs. It was a re-establishment of authority. "Oh, yeah, Eric Clapton, you think that wank you play is the BLUES?" By 1967, this was strictly rock & roll. Why relegate it to a dying genre? Sam sang with a high, sweet voice, which didn't diminish the traditional Delta ache, only freshened it up. A one-stop Chicago blues history lesson. "That's All I Need," indeed.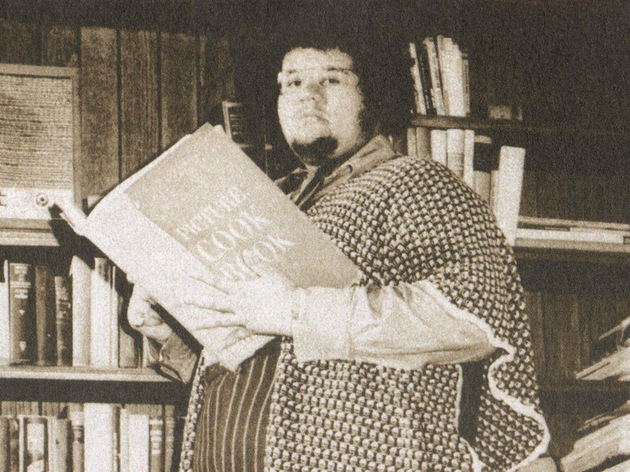 16. Baby Huey 'The Baby Huey Story: Living Legend' (1971)
The first song on the first Daft Punk album, "Daftendireckt," promises to put "the punk back in the funk." Where did the two forms originally mix? On this heavy, heavy LP. A 400ish-pound belter named after a cartoon duck, Huey is arguably Chicago's first hip-hop figure. He's a soul singer through and through, but this record is tough and beat driven, as it reconstitutes songs by the Mamas and the Papas, Sam Cooke, the Impressions for Cadillac trunks. The breaks would go on to be sampled by A Tribe Called Quest, Erik B. & Rakim, Big Daddy Kane and more.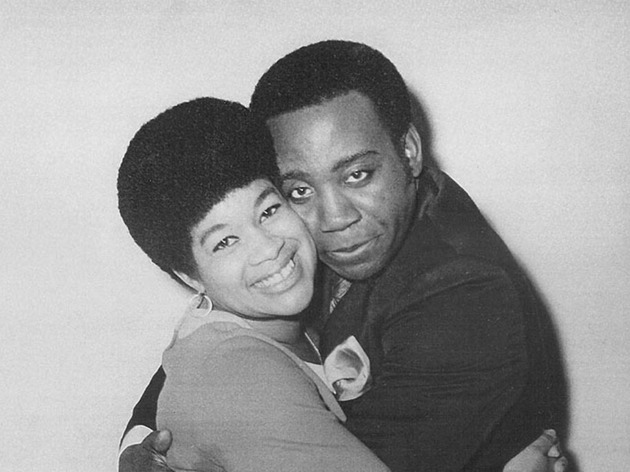 15. Jerry Butler 'The Ice Man Cometh' (1968)
Yes, Cook County, your 3rd District Commissioner is a stone cold soul powerhouse. He didn't earn the nickname "Iceman" by spreading salt on the streets. The kid from Cabrini-Green came up through doo-wop, but by 1968, on this 11th album, Butler carries a well-earned rasp on his 12-gauge pipes. A peak of Gamble and Huff production, The Ice Man Cometh is packed with classics "Only the Strong Survive," "Because I Really Use You" (familiar to J. Dilla heads), "Never Give You Up" (covered by the Black Keys), and yet seems overlooked in the soul canon. It's time to amend that.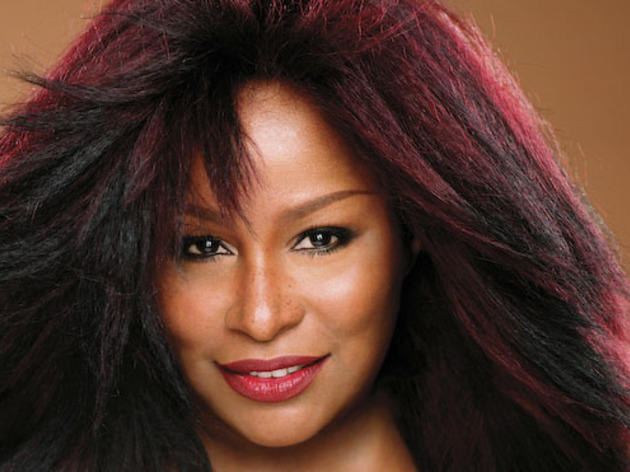 14. Rufus 'Rags to Rufus' (1974)
A funk masterpiece guaranteed to give you the stank face. Chaka Khan, just 20 here, kills it right out of the gate, bossy on "You Got the Love." Stevie Wonder penned the equally nasty hit, "Tell Me Something Good," but the power lies in Khan's range, taking listeners from the street strut to the club to the bedroom to the break-up.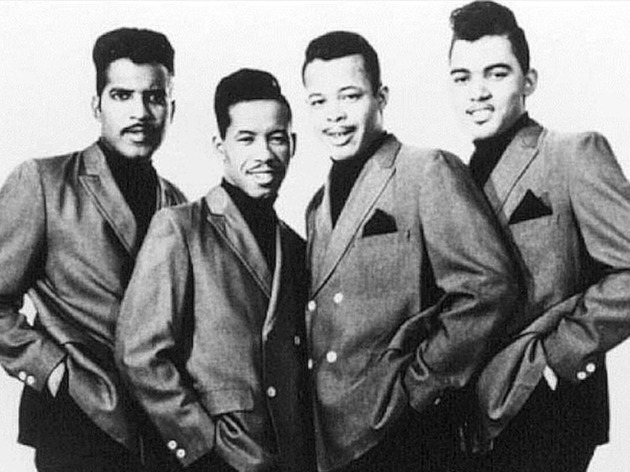 13. The Chi-Lites 'A Lonely Man' (1972)
Compared to the Jacksons, the Chi-Lites must have come off as hopelessly ancient. Fortunately, in hindsight, it's all golden. This is grown-man shit, soul for Pops, to be sure. But as "Oh Girl" proves, our face may wrinkle as our art smooths, but romantically we're all perpetual adolescents. The harmony group masterfully arranges this thematic platter with orchestral precision. Not a single violin, horn blast or falsetto falls a micron out of place.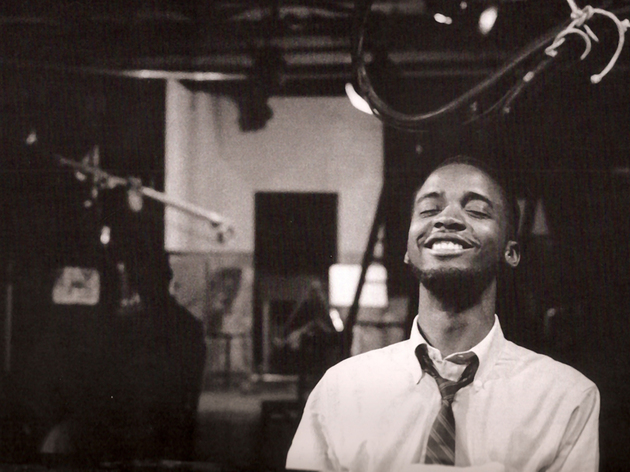 12. Ahmad Jamal 'At the Pershing: But Not for Me' (1958)
Recorded in a once mob-run hotel at 64th and Cottage Grove, Jamal's seminal work is the greatest document of his hard, sparse, driving style. The recording gives bassist Israel Crosby and drummer Vernel Fournier a warm boom, which to modern earns hits like punk, as Jamal smartly weaves in his piano with pioneering restraint.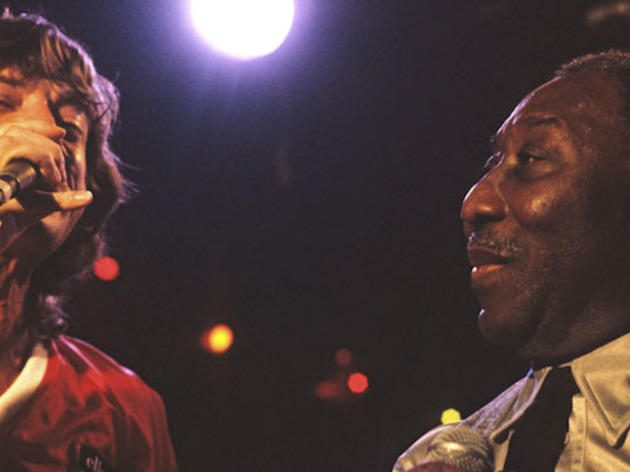 Photograph: Michael Halsband/Landov
11. Muddy Waters 'Folk Singer' (1964)
We were tempted to rescue Electric Mud from the critical disdain of its time. That psych-blues groove was ballsy genius far ahead of its time. Then, of course, there is Muddy's blinding electric work—"Mannish Boy," etc. Yet there's a primal power in this acoustic work, putting the focus squarely on Water's vocals, which blow in like the wind over the lake.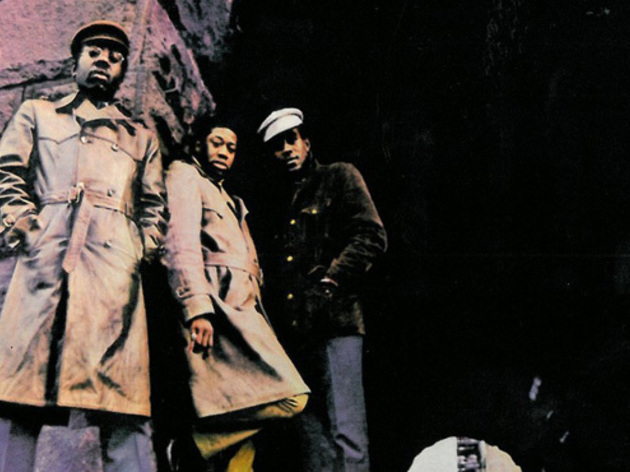 10. The Impressions 'The Young Mods' Forgotten Story' (1969)
Curtis Mayfield figures large in this list. He had a hand in Baby Huey and Jerry Butler, and his work was sampled decades later by hip-hop producers. And we still have yet to get to the king's solo work. First, a stop here at his earlier group work with the boldly political Impressions. It's no mystery why British punks and mods connected so to this pained soul delivered with godly songcraft. Though, of course, Paul Weller and his ilk could only dream of touching the fire of "Choice of Colors" (or rocking a trenchcoat with such cool).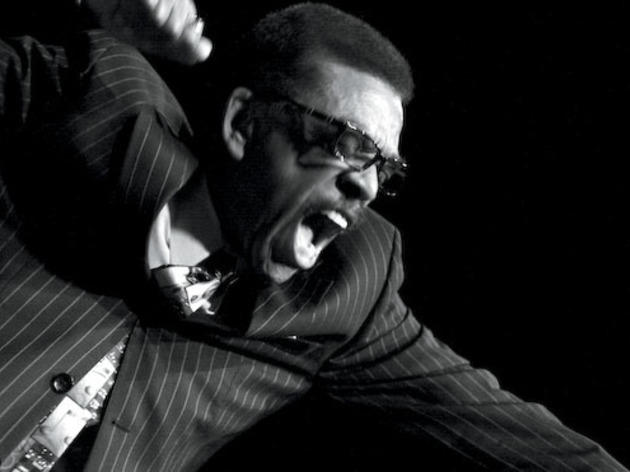 Photograph: Rebecca Gizicki/Courtesy of The Numero Group
9. Syl Johnson 'Is It Because I'm Black?' (1970)
Thank the Numero Group for restoring this LP to its rightful place as a Chicago treasure. Not that Syl ever showed restraint in proclaiming his or its greatness. Both a protest and a party, Black swung from politics (the title track, the gutting projects portrait "Concrete Reservation") to the dance floor (the James Brownian "Right On", the Beatles cover). Recording on the local Twinight label, which was no Motown, added necessary grit to this angry, touching milestone.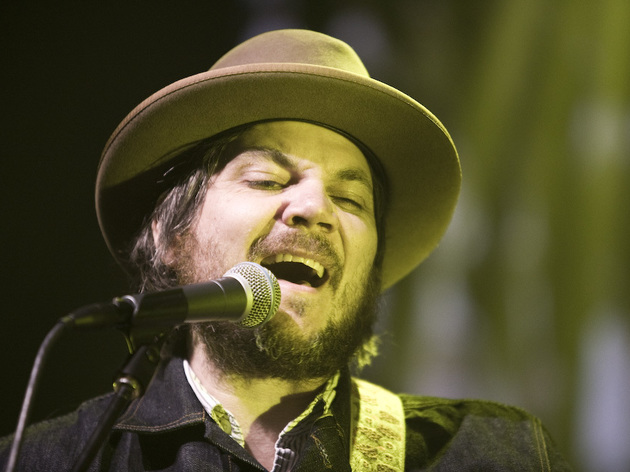 Photograph: Erica Gannett
8. Wilco 'Yankee Hotel Foxtrot' (2002)
Injecting krautrock into Americana, like hazelnut butter into chocolate, Wilco crafted this post-traumatic hangover. It's remarkable how undiminished its lucid, shaky feeling is today. This is the morning-after sound of purging demons, whether you're talking illicit substances, dirty bomb paranoia, or a rabid romance. A pile of percussion makes for a ramshackle backing, though it is delivered precisely, clean. The dumb fun of "Heavy Metal Drummer" pokes through the clouds like sunlight.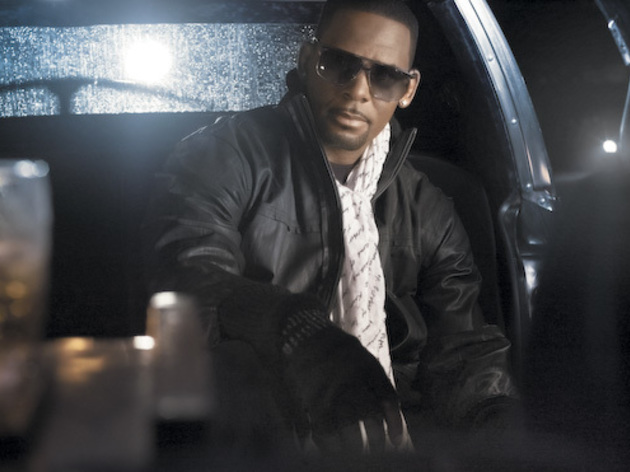 Photograph: Randee St. Nicholas
7. R. Kelly '12 Play' (1993)
The lines between R&B and hip-hop have blurred. Can you really define Drake as a rapper or a singer (or a rappa ternt sanga, to quote T-Pain)? Every hip-hop hit carries a crooner on the hook; every slow jam sports a guest verse from a rapper. It's easy to forget that the commercial merging of the two radio forms begins here (though Prince was less successfully doing the same thing at the time). Though it is impossible to wash the ick out your mouth when hearing post-trial Kells bluntly croon "I Like the Crotch on You," few solo debuts arrived so complete, ready to change the game.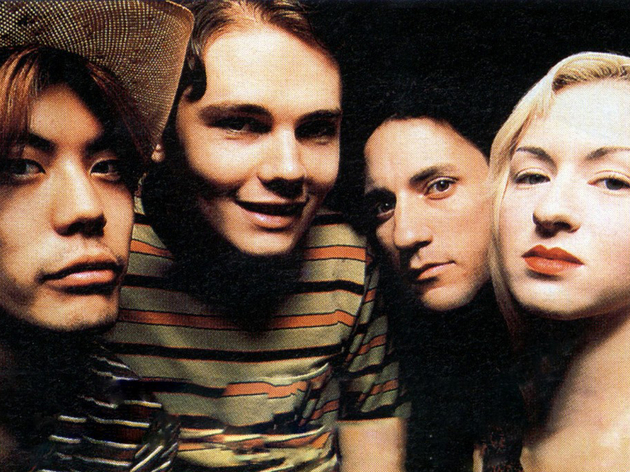 6. Smashing Pumpkins 'Siamese Dream' (1993)
Do yourself a favor and remind yourself of how awesome Billy Corgan was at one point. Yes, it can be difficult to recall amid the wrestling leagues, tea houses, synth meditations, Tommy Lee collaborations and diminishing returns. But not really. Throw on Siamese Dream. It never fails to melt a face. The dictatorial guitarist applied the white squall of My Bloody Valentine (which still has bloggers creaming their jeans) to epic stadium anthems. Jimmy Chamberlain, hammering away at flams—BRAK-UH-DA-BRAK-UH-DA' is the real "Rocket," and the principal reason the new Pumpkins stuff is watered-down darjeeling.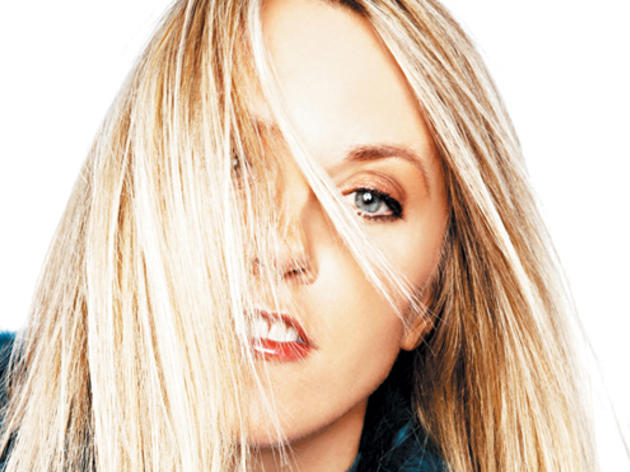 5. Liz Phair 'Exile in Guyville' (1993)
Much was made of the album title upon its release, mostly commenting on the sly nod to the Rolling Stones. What was overlooked was just how literal it was. Look back over this list. The Chicago rock scene is undeniably dong-heavy, and in the early '90s it had even been stripped of gender-bending touches like glam. For all his dick swinging, at least Mick Jagger still flirted with bisexuality and disco. Shellac, the Jesus Lizard, post-rock, however? All largely macho, No Girls Allowed grunting. Her lyrics were funny, honest and poetic, the best to come out of our town in the decade, whether she was describing the city from an airplane or a guy's perfect suck-me lips. Liz Phair was simply doing whatever the fuck she wanted, as she continued to do, much to the chagrin of the critics who hoped to pigeonhole.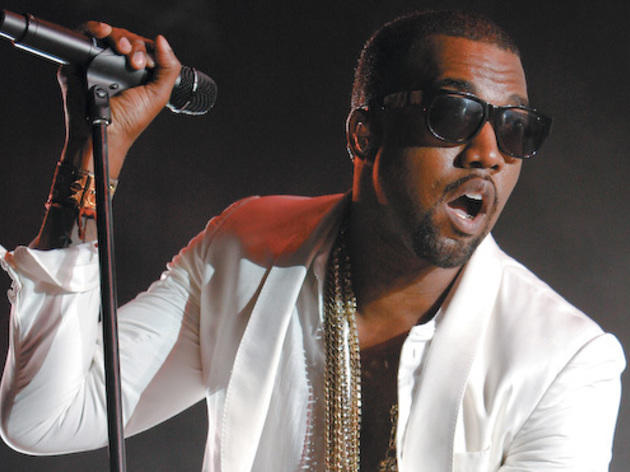 Photograph: AP Photo/Abdeljalil Bounhar
4. Kanye West 'The College Dropout' (2004)
Before he was Yeezus Kardashian, he was a humble carpenter of beats. Kanye may have a couple LPs that better his debut, but none of them are so explicitly Chicago, stuffed with the Chipmunk soul samples and South Side tales. Hard to believe now, but Kanye was once the most likeable rapper in America, a hungry underdog. Hell, he actually sounds humble here in spots. Or, well, there is humility to balance the warranted and requisite ego. "Jesus Walks" stomps on the forced aggression of Yeezus. Would he still spit bars through a wired-shut jaw? The reason he perpetually moves forward is wisely knowing he can never top himself, so he invents new selves.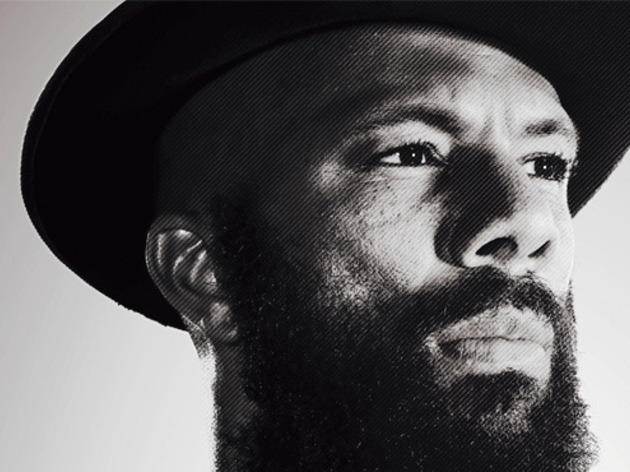 Photo: Frank Ockenfels/AMC; Photo imaging: Jamie DiVecchio Ramsay
3. Common 'Resurrection' (1994)
Funny to think that 20 years ago, Common was bemoaning the death of true hip-hop on "I Used to Love H.E.R." His premature nostalgia is the only mistake with this landmark, his second and final release as Common Sense, before shortening his name on his slow downhill march to Happy Feet Two. Undeniably a lyricist's album, Resurrection also soars on the timeless beats of No I.D., who took the jazzy breaks of NYC and made them harder, faster, stronger. This is a five-star record a cappella or instrumental. Together, it is the apex of Chicago rap.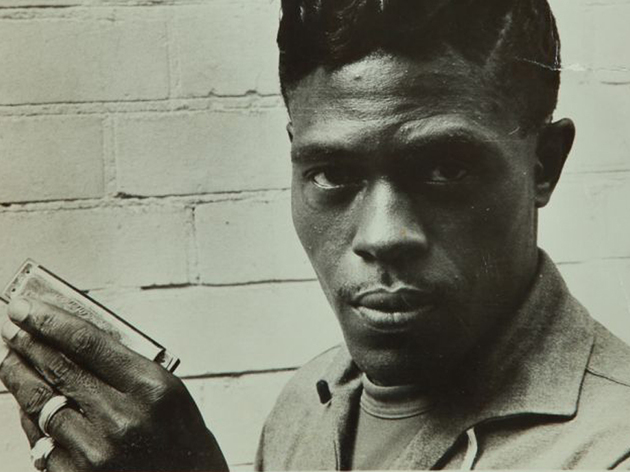 2. Junior Wells' Chicago Blues Band with Buddy Guy 'Hoodoo Man Blues' (1965)
If you own one blues record, this should be it. Though, again, dubbing this blues, not rock & roll, is merely semantics. With its crisp, dry studio production, Hoodoo at times can sound like everything from Buddy Holly to the Black Lips. it jumps more than wallows. At the time, Wells and Guy were sideman. After this album, the two were ready for the Smithsonian. If you're listening to the Black Keys and haven't done your homework, shame on you. Unlike any other LP of its type, Hoodoo still sounds remarkably new and alive.
1. Curtis Mayfield 'Curtis' (1970)
Where else to end but Curtis and the most Curtis of Curtis albums, Curtis? His albums could easily have littered this list to a greater degree. Only an imposed fairness kept more off. So why this solo debut? It is everything—civil rights statement, sex music, psychedelic concept album, cinematic, angry and loving, airy and heavy. Kanye knew exactly who and what he was evoking when sampling the endorphine horns of "Move On Up." Quite simply, this is the sky all others since have hoped to touch.