The Alabama Shakes at the Hideout | Concert preview
The best new band of 2011 blows us away with Southern soul. Let's just keep them away from Rick Rubin.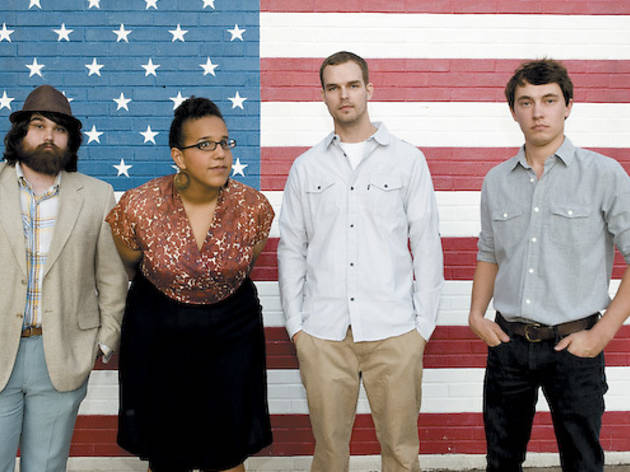 The Alabama Shakes look like marching-band kids who just clocked out from the local Dairy Queen. They just might be the ultimate major-label wet dream. Here's the pitch meeting: The baby-faced foursome sounds as if Adele strapped on a Gibson SG and fronted the Black Keys.
Yeah, that reads like boilerplate hyperbolic bullshit from a press release, but Brittany Howard is worth every ejaculative adjective. Equating her with another Alabama belter, Big Mama Thornton, is going too far, but there are certainly echoes of "Ball N' Chain" in her bluesy bluster. On the twangy strut "Hold On," the first of only four songs the band has released, Howard lets us know music is her church. "Didn't think I'd make it to 22 years old / There must be someone up above sayin', Come on, Brittany," she wails, "You got to get back up!"
The boys backing her up rumble with just the right amount of amateurism. Any slicker and the energy would fizzle. This barnyard gospel rock is scrappy and soulful, spiked with a little Stonesy piano.
The raw, Joplinish "You Ain't Alone," already improbably used in a Zales commercial, will burst your earbuds like popcorn and pour cold holy water down your spine. See, the wheel does not need to be reinvented. Not when, every so often, a new daredevil driver comes ripping down a dirt road, burning rubber as beautiful as this. Let's just keep them away from Rick Rubin.