The Dust Up at Big Star | Concert preview
Disappears, Andre Williams and others rock the taco joint's free music fest.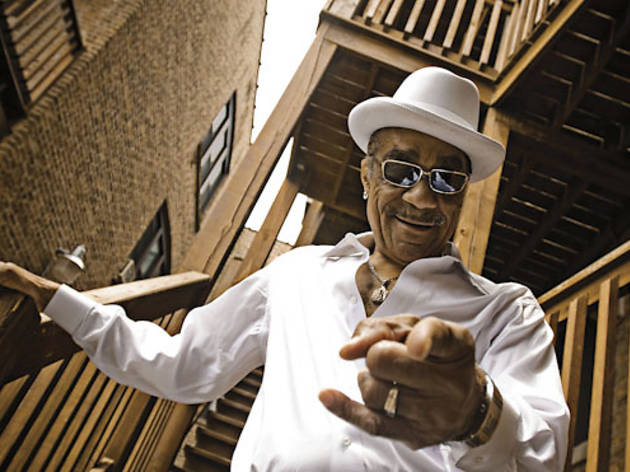 Good luck finding anyone who misses the Pontiac Cafe. Three years since transforming into Paul Kahan's taco paradise, Big Star has done big business. Who wouldn't with the winning trifecta of cheap suds, great grub and a dusty country soundtrack? The Wicker Park taqueria's foray into the music fest scene reflects a couple of those attributes. For one, the price is nice (admission is free), and while none of the appearing acts could be considered country, or western for that matter, the presence on the bill of Ben Clarke's entrancing Quarter Mile Thunder at least carries a considerable psych-folk buzz. Having a Bloodshot Records booth on hand doesn't hurt either.
Just as Kahan prizes locally-sourced ingredients, this inaugural summer-closer, presented in tandem with the Metro, features a record fair that in addition to Bloodshot includes fellow hometown imprints Numero Group and Kranky. Repping the latter label is Disappears, which headlines, sending its austere squall down Damen Avenue as it debuts new drummer Noah Leger. Heavier still is Old Baby, a group of Louisville ringers that ratchets up the menace. Yet we're most excited about an artist who probably remembers what was here well before the Pontiac, and the entire neighborhood for that matter: Andre Williams. The R&B survivor continues to make up for lost time, dropping two LPs this year alone with a third, Life, due next month. The old man's out to prove he's still got it. Though we'd be convinced if he simply devoured one of those Sonoran hot dogs on his own.