The English Softhearts, Panda Riot, Secret Colours + Apteka | Concert previews
Not sure which concerts to see in early January? Check out this slate of Anglophilic local acts.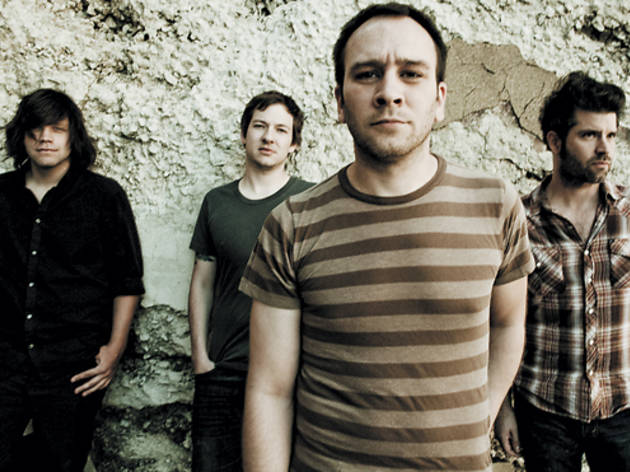 The holidays are winding down, but not for touring bands. These are the doldrums of the concert biz. Shitty vans don't run so well in freezing temps. But there are still compelling reasons to get out. Early January is the time to catch up on local acts.
"Gotta stay away from genital herpes," Marc "Bubblebath" Arcuri of the English Softhearts once advised. "Gotta stay away from high-school counselors." Careerism was never in the cards for the Softhearts, who broke up in 2003 after blowing snot rockets on records like Blue Oyster Quilt and Double Platinum. The joke-punk duo of Arcuri and Rich "Styrofoam" Salamander recently reunited, just so they could release a punch line of a comeback album called End It. The two poke as much fun at British rock as they steal from it. Frankly, it's rather terrible, but I think that's the point. This is stand-up comedy with guitars.
A name like Panda Riot suggests a band that is unbearably cute. To counteract the immediate impression, the shoegazing foursome has titled its latest taste "Serious Radical Girls." Like My Bloody Valentine, Panda Riot kneads its guitar chords with the whammy bar, until the shimmering wall of sound howls like a woozy Shop-Vac. Rebecca Scott's cashmere vocals wrap around a pitter-patter of electronic drums. The ace dream-pop has slipped under the radar because of the band's odd fixation on releasing only EPs.
And how convenient: Chicago's two best mainstream rock bands on one bill. The Anglophilic Secret Colours are celebrating the release of EP3, which picks up the janglier loose ends of Primal Scream and psychedelic extremes of Oasis. After a few feedback-and-tambourine-driven stomps, the breezy summer idyll of "Sunny Afternoon" slips on as comfortably as dad's old Nehru jacket. Apteka too assumes the mantles of certain '90s rock titans. The group's 2011 debut, Gargoyle Days, storms heaven with superfuzz amps and the stadium shamanism of Perry Ferrell. Yeah, it owes a lot to Smashing Pumpkins and Jane's Addiction. But have you heard what those dinosaurs have been coughing up lately?