THEESatisfaction at Schubas | Concert preview
Seattle couple cast their spell on a soulful Sub Pop debut.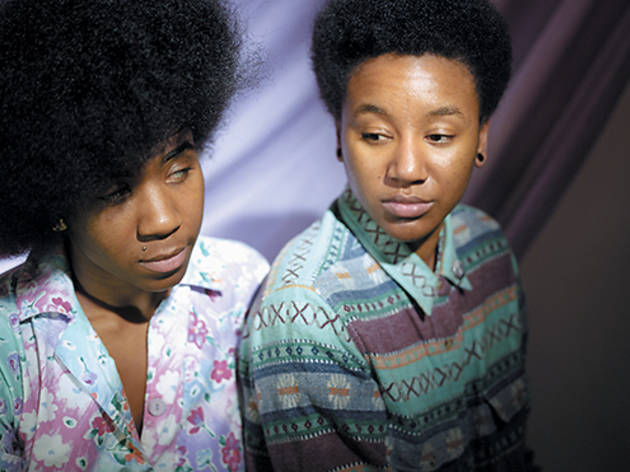 A DIY approach to body-moving grooves defines a new breed of resourceful artists, giving bedroom R&B a whole new meaning. Witness the Weeknd, whose woozy, introverted mix-tapes went viral. Working in a similar vein, if more original, are hip-hop futurists Shabazz Palaces, whose 2011 album Black Up closed out with a cameo from fellow Seattle duo THEESatisfaction. An obvious thread running through both is the race-aware wordplay, seen on a spate of the latter's homespun releases including last year's Sandra Bollocks & Her Black Baby.
Catherine Harris-White and Stasia Irons's debut for Sub Pop, awE naturalE, ditches puns altogether. Verses, when not sung, weave between rhyming and spoken word, with each stoned-out second smothered in a molasses psych-funk stew. Influences pulled from the last four decades are compressed into a half hour of cosmic and thoroughly contemporary gender-conscious soul music. "I am the bitch on the side," Harris-White and Irons tell us in clipped, staccato tones on "Bitch." Sustained piano chords cascade over the entrancing cut that follows, "Earthseed," setting up questions like, "Why are we always on the prowl and ready to attack?" While "QueenS" warns, "Whatever you do, don't funk with my groove."
Casting its spell, the couple (they're partners) offer a welcome distraction from bigger problems. Because, as they say on the aforementioned "QueenS," we're "livin' in a world that's kind of wack."