Ultraísta at Lincoln Hall | Concert preview
Radiohead's producer unveils an entrancing power trio.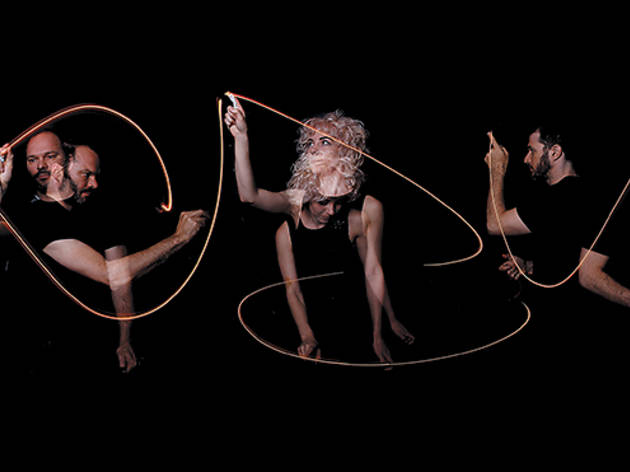 Nigel Godrich is known to music geeks as a recurring name in liner notes more than a musician per se, a producer whose career has been defined by his most loyal client, Radiohead. But in the last couple of years he's begun to break out of that box, establishing himself as a live performer as a member of Thom Yorke's Atoms for Peace and more recently Ultraísta, which combines Godrich's gift for isolating incandescent sounds with entrancing loops, glowing synthesizers, stuttering rhythms and sublime vocals.
A self-titled debut released last year is a testament not only to Godrich's aesthetic but also his talent for choosing sympathetic collaborators. Drummer Joey Waronker, another member of AFP and an in-demand session vet best known for his work with Beck, customizes crisp grooves that slice and dice influences as varied as krautrock and Afrobeat. But it's singer Laura Bettinson who allows Ultraísta to be something other than just a studio project. The only member of the band without a laundry list of credits to her name, Bettinson is more than the face of the group, adding a crucial element with her flawless delivery. Chant-like repetition suits her voice, which melts into the album's sleek contours, layered to exquisite effect on moody and hypnotic head-bobbers like "Easier" and "You're Out." Extraterrestrial tones ricochet back and forth, defying gravity, suggesting there's more to this trio than a glance at Godrich and Waronker's pedigree would have you believe.