Wicker Park Fest | Concert preview
Toast the 1st Ward all weekend long with sets from Wild Flag, Wavves and Blitzen Trapper.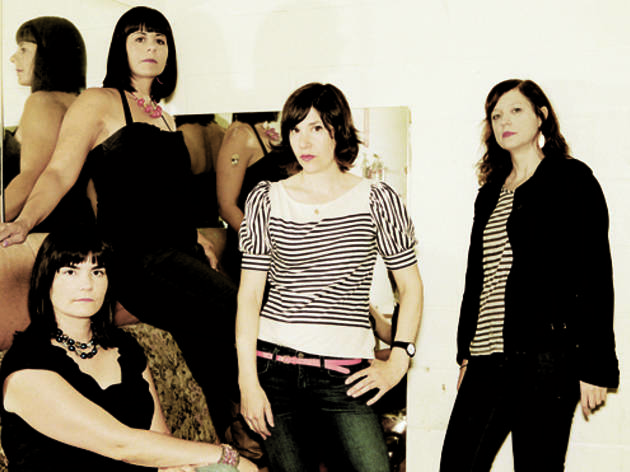 The crown jewel of Chicago's street fests, Wicker Park Fest features nearly 50 acts over three stages. The trade-off? A quarter-mile stretch of Milwaukee Avenue pocked with porta potties and plastic cups. But as far as these things go, it's tough to beat. The bottom line is this: For a mere five bones, it's hard to get more bang for your buck.
This year's centerpiece is Wild Flag, a postpunk supergroup pieced together from the shards of Sleater-Kinney and Helium. When Sebadoh coined the phrase "Gimmie indie rock" 20 years ago, this is exactly what it had in mind. Party tag-team Flosstradamus rebounds on Saturday as well, while Bloodshot twang gang Ha Ha Tonka gets cooking earlier in the day before the Riverboat Gamblers offer a higher-proof variation on the form.
Stoner fave Wavves crowns Sunday, filling the same time slot as Blitzen Trapper. Our money's on the latter—the Portland, Oregon, pack does the Dead proud with matted harmonies and chewy granola grooves. Not as top-heavy as Saturday, the rest of day two fills the coffers with a host of suds-slurping faves: the Neil Young–endorsed Everest, yelpy Evanston export Ezra Furman and Dylan disciple Joe Pug. It's a testament to the populist spirit(s) coursing through the 1st Ward all year long.