World Music Festival 2012 | Concert preview
The seven-day international showcase presents foreign sounds for free.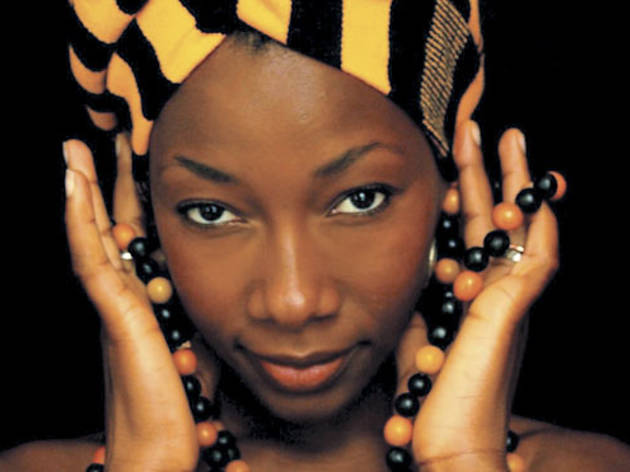 The World Music Festival has undergone a makeover this year, due in large part to the departure of Michael Orlove, the founder of the annual international showcase. As a result, the multi-venue fest has reined in its scope. The dwindling ratio of international to local artists is what's most noticeable in this year's lineup, which spans seven days and packs in dozens of sets by nearly 50 acts. One positive new development is that all concerts are free, whether you're at Mayne Stage or Millennium Park. Here are five can't-miss acts from across the globe.
Rahim Alhaj
Considered a master of the oud, a Middle Eastern relative of the lute, Baghdad native Rahim Alhaj works in Arabic modes, making fans out of R.E.M.'s Peter Buck and jazz guitar hero Bill Frisell along the way. Alhaj has a gift for unspooling fluid runs up and down the instrument with ease, and though the political refugee has relocated to Albuquerque, his serpentine meditations play like a love letter to his homeland. Here he's joined by Amjad Ali Khan, with whom he duets on the beguiling 2009 collaboration Ancient Sounds.
Wednesday 26 at Mayne Stage, September 27 at Chicago Cultural Center.
Fatoumata Diawara
One of this year's marquee names, Malian songbird Fatoumata Diawara has picked up some notice stateside for her guest spots, which include cameos on new albums by Bobby Womack and Damon Albarn's Rocket Juice & The Moon. But it's her recent debut, Fatou, that establishes the singer on her own terms, floating her effervescent voice over sunny guitar strumming and airbrushed accompaniment.
Sunday 23 at Mayne Stage, Monday 24 at Chicago Cultural Center.
Hanggai
A fiercely original amalgam of influences, China's Hanggai is steeped in Mongolian culture but hardly stops there. He Who Travels Far, the Beijing-based outfit's latest album, lives up to its title by blending bluegrass, punk and Tuvan throat singing among other unlikely touchstones. The latter lends itself especially well to the group's occasionally austere sounds, offset by folk tunes that range from a simmering drone to a continent-hopping hoedown.
Monday 24 at Ping Tom Memorial Park, Tuesday 25 at Reggie's Rock Club.
Pedrito Martinez
Conga badass Pedrito Martinez has earned a strong buzz in his adopted home of New York, where the Cuban native mingles with pop and jazz stars. It's easy to see why he's in demand. Martinez and his spare supporting cast blend African and Caribbean influences like bata drumming and rumba rhythms into an infectious whole pulsing with vibrant vocal harmonies. The results summon the spirits of Santeria, and will have you on your feet in seconds.
Tuesday 25 at Mayne Stage, Wednesday 26 at Humboldt Park Boathouse.
Janka Nabay & The Bubu Gang
Before emigrating from Sierra Leone, Janka Nabay updated that country's bubu tradition, infusing its flute-powered foundation with skittering electronics. Since arriving in the U.S., he's been befriended by members of NYC art-rock acts like Gang Gang Dance and Zs, snagged a Luaka Bop record deal and dropped the up-tempo set En Yay Sah. After warming up Chicago audiences this summer with a couple of sets around town, he's back to show us why he's hailed as a master of the genre.
Wednesday 26 at Little Black Pearl, September 27 at Chicago Cultural Center.