Yakuza at Empty Bottle | Concert preview
Chicago headbangers transcend metal.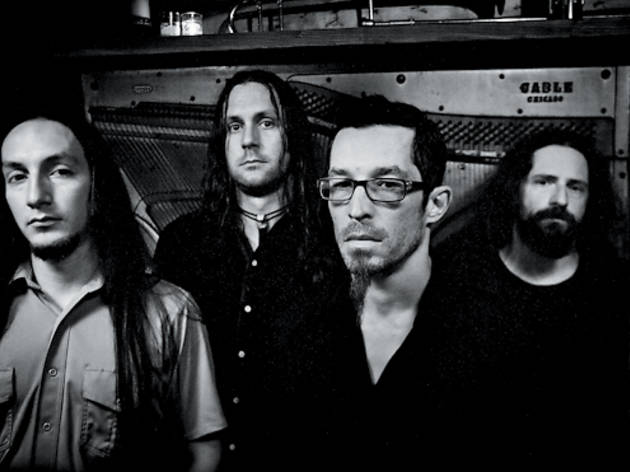 As Chicago's robust metal scene continues to evolve, unleashing one menacing permutation after another, it's worth nothing that Yakuza has been on the front lines longer than most. The local four-piece has maintained its fearless vision for more than a decade, making frequent forays into improvisation and Middle Eastern modes. While there's a spiritual component to the band that sets it apart from less thrill-seeking headbangers, the group remains deeply entrenched in the aggression and sonic assault associated with the genre, even as it continues to push the envelope aesthetically.
Bruce Lamont deserves a fair amount of the credit. The singer and saxophonist stays busy, moonlighting with Bloodiest and Led Zeppelin II in addition to maintaining a solo career, challenging both himself and his bandmates. He may not have much free time, but Lamont's range seems to grow with each Yakuza release. Its latest, Beyul, produced by in-demand engineer Sanford Parker, is brimming with roughneck guitar squeals and barreling drum fills. The group's sixth album churns with ferocity. Yet a distinct sense of mysticism winds through it, offsetting that angst. Searching cuts like "Fire Temple and Beyond" and "Lotus Array" find Lamont turning in some of the most melodic passages of his career, while the visceral "Oil and Water" bounds forward, pulling in tribal and prog elements. Forging ahead, Yakuza surmounts any avant-garde stigmas one punishing decibel at a time.