Yasiin Bey at the Shrine | Concert preview
The former Mos Def speaks to the 99 percent.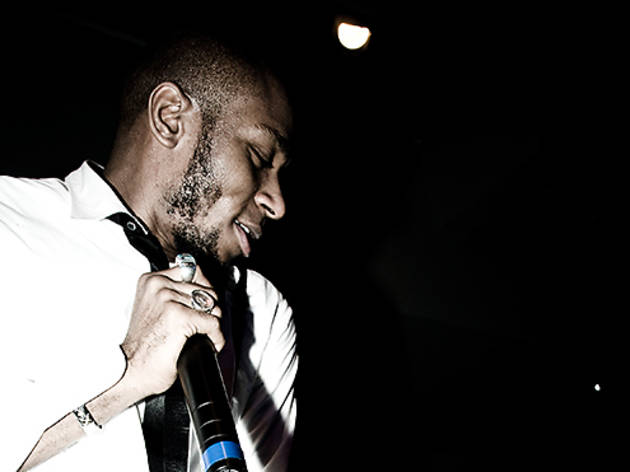 No one would accuse Mos Def of coming up short, but the multi-talented rapper sometimes seems as if he's unable to focus. The Ecstatic, from 2009, was the best thing to bear his name since his stunning solo debut, Black on Both Sides, arrived a decade earlier, but still contained only traces of that disc's deft wordplay and musicality. One area in which the artist has definitively weighed in—beyond the solo albums and guest spots, film and television work and even that second Black Star album that he and Talib Kweli still have yet to deliver—is that he's no longer Mos Def. Close acquaintances have known him as Yasiin Bey since the late '90s (he picked up the moniker after making the pilgrimage to Mecca), and last year he made the bold decision to abandon his stage name completely.
It could be seen as a populist move. Since then, he's used the context of a remix to reframe the ever-widening class divide. "Niggas in Poorest," the Brooklyn native's response to Jay-Z and Kanye West's "Niggas in Paris," finds Bey's ideals firmly in line with the "conscious" hip-hop he's always been associated with, exposing Jay and Ye's extravagances for what they are. "What's fifty grand to a young nigga like me?" Bey riffs on Jay-Z's boast, responding with the sobering rhyme, "More than my annual salary." "Poorest," released the same year that launched the Occupy movement (which Bey was also engaged in), makes Jay and Ye look not only clueless but callous. This isn't beef—Kanye's always been an ally—but the MC, suave and never short on charm, seems emboldened.