Zebra Katz at the Shrine | Concert preview
Born from NYC's vogue scene, dancehall rapper Zebra Katz acts like a wild animal, but he's a kitten inside.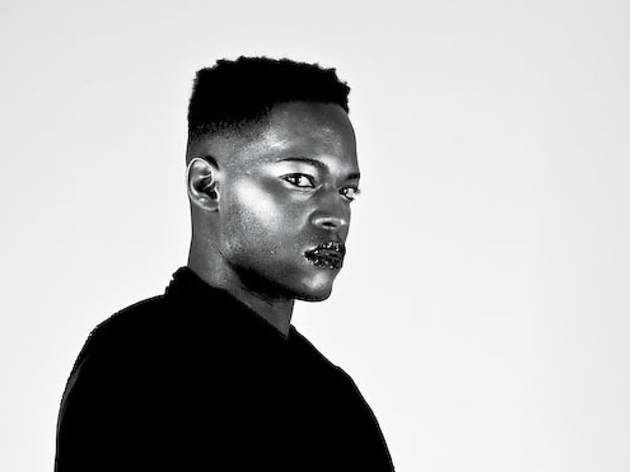 Who would have thought that in the year 2012 the art of voguing would be more relevant than Madonna? The dance of tutting and locking, fueled by house music, lives on in New York City's ballroom subculture. And it remains a gay gladiator sport.
Zebra Katz is the persona of Ojay Morgan, an arts-school kid versed in theater and dance. Morgan's music is 90 percent attitude and 10 percent skill, but that's only half the equation. It's essential to understand that this is performance art. Out of context, Zebra Katz's single, "Ima Read," can make Odd Future sound like One Direction. The slice of horror-dancehall, little more than low-end booms and whispered threats, says "bitch" 79 times. As in, "Ima chop that bitch. Ima dice that bitch. Ima ice that bitch."
Don't worry, Katz and his female cohort, the fabulously named Njena Reddd Foxxx, aren't bloodthirsty. Just sassy. "Reading" is vogue culture's form of competitive dissing, like battle rapping without the rapping, or like playground yo-mamma jokes, but about a drag queen's fashion sense. The party makes far more sense, and is far more fun, when you're in the room.
A character out of a post-apocalyptic Paris Is Burning, Katz is as satirical as he is sinister. On "Hipster," an acoustic cut from his mix-tape Champagne, he shouts, "I shop at Goodwill, T.J. Maxx! American Apparel is where I work! I'm from Brooklyn!" Otherwise, his music brings to mind Grace Jones, or Bond villain Baron Samedi fronting Suicide. But that one moment of silliness lets us in on the joke. If Katz claws you, it's because he loves you.