There are many ways to celebrate the 20th anniversary of Yankee Hotel Foxtrot, the beloved classic from local indie heroes Wilco. You can take a selfie in front of the highly Instagrammable Marina City towers, which appear on the album's cover. You can take a ride down Lake Shore Drive blasting "I'm the Man Who Loves You," feeling the wind in your hair and reminiscing about your glory days. And don't forget to leave milk and cookies under the Wilco Tree for Jeff Tweedy (otherwise he won't bring you any presents).
Or, you could pay a visit to the Yankee Hotel Foxtrot Market, a pop-up shop collaboration between Wilco and the ever-growing fleet of trendy Foxtrot markets. Beginning at 4pm on Tuesday, April 19, stop by Foxtrot Market in Old Town to explore a pop-up filled with limited-edition products inspired by the band and the iconic album. In addition to jackets, t-shirts, hats and a reusable bag declaring "you can come by any time you want!", enjoy song-referencing treats like the "Jesus, Don't Cry" pilsner beer and the "I Am Trying To Eat Your Heart" gummies.
But the real marquee product is the "Wilc-o's" cereal, a vegan, gluten-free and non-GMO breakfast treat with an adorable cartoon Tweedy on the cover. The cereal sells for $9.95 a pop, but may be worth a lot more if you're lucky—a few of the boxes have a Willy Wonka-style hidden prize, a 7" vinyl signed by Jeff Tweedy and featuring an alternate take of "I'm the Man Who Loves You."
Yankee Hotel Foxtrot Market runs through May 1 at Foxtrot Market Old Town, 1562 N Wells. No reservation is required to visit, and more information can be found on the pop-up's website. Take a look at some of the shop's Wilco-inspired goods below.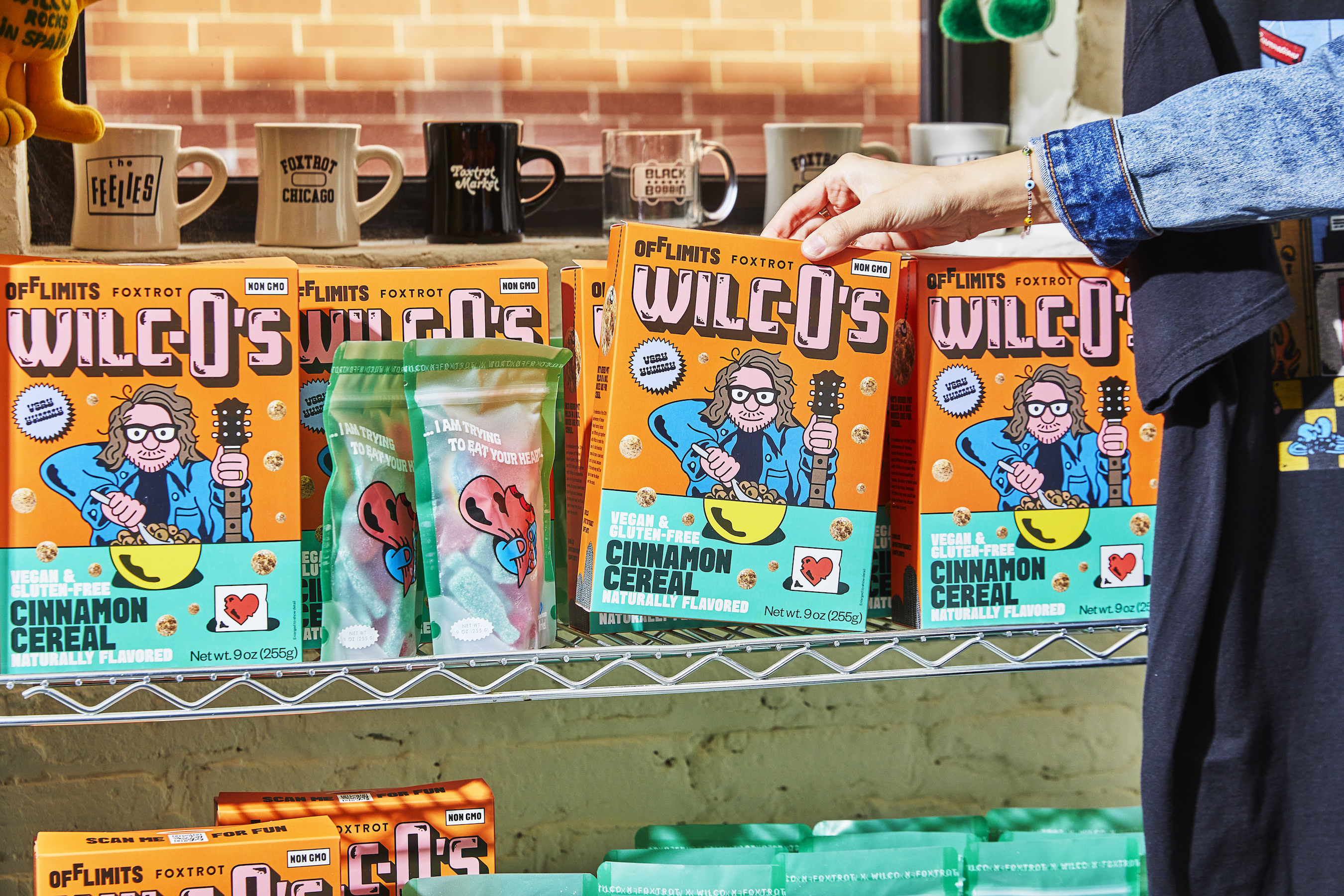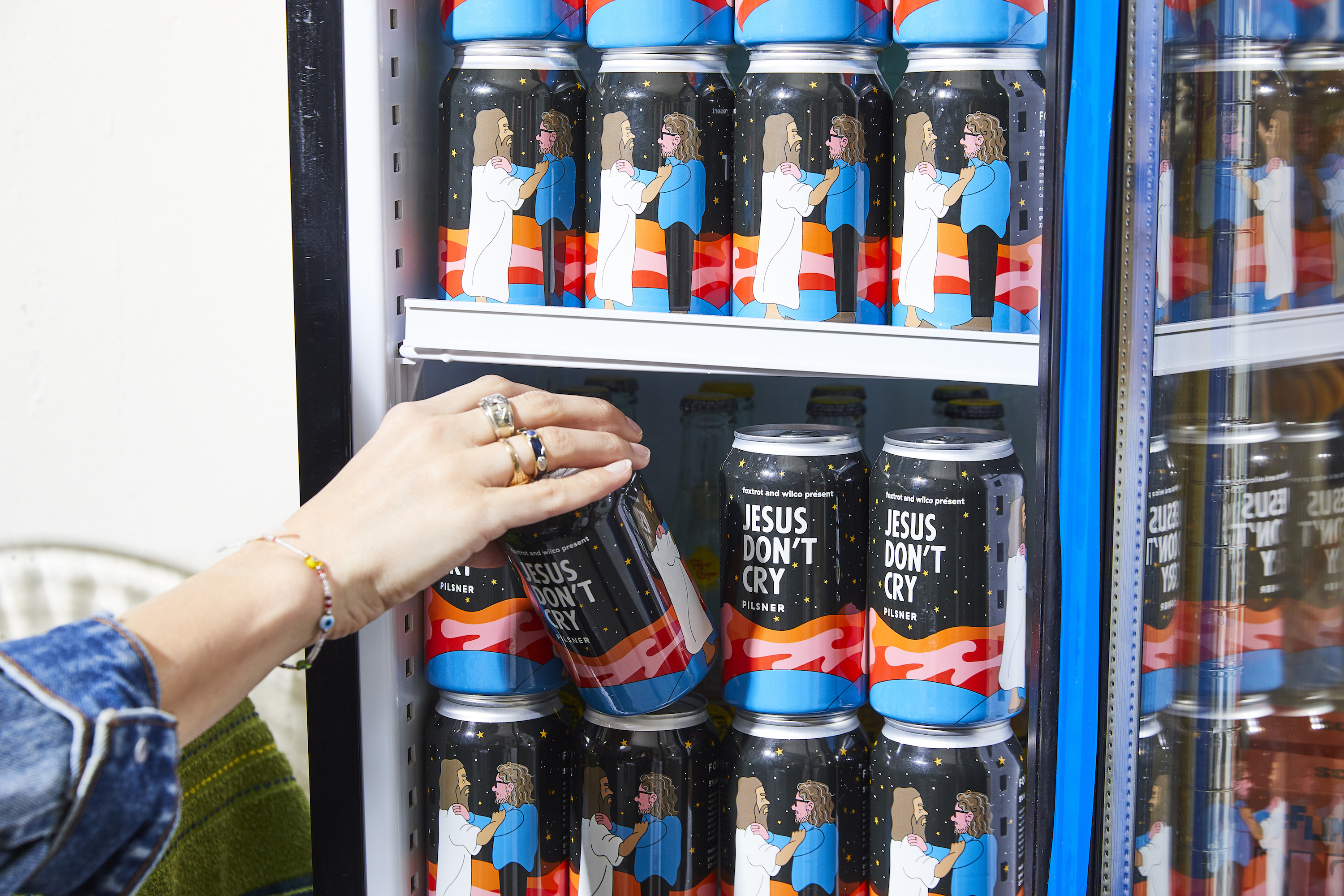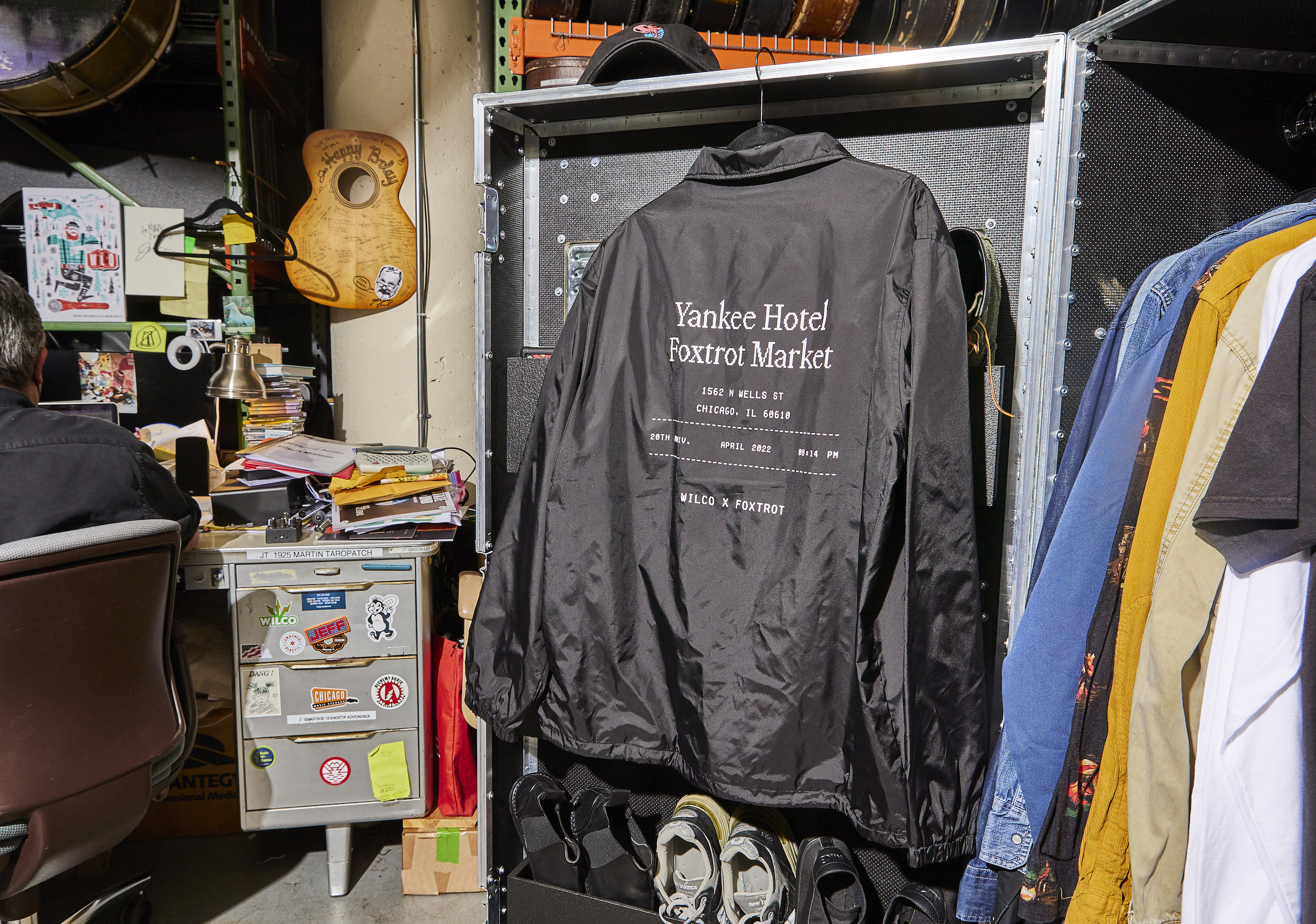 .