The producers behind "Immersive Van Gogh" and "Immersive Frida Kahlo" are bringing a new immersive art show to Chicago—and this time, it's for a good cause.
Lighthouse Immersive announced Wednesday that "Immersive Shevchenko: Soul of Ukraine"—an existing show that pays tribute to the Ukrainian artist, writer and political activist Taras Shevchenko—will debut in select cities throughout the United States and Canada on March 15. In light of the ongoing war in Ukraine, 100 percent of the proceeds from ticket sales to the event will be donated to the Red Cross and National Bank of Ukraine Fund.
"Immersive Shevchenko" was produced in 2021 by Lighthouse Immersive associate producer Valeriy Kostyuk, who worked with a Ukraine-based team and the National Museum of Taras Shevchenko in Kyiv to bring Shevchenko's work to immersive scale. The artist is an iconic figure in Ukrainian history: Born into serfdom in the early 19th century, he was a fierce proponent of Ukrainian independence, and many of his paintings deal with themes of oppression from the Russian government.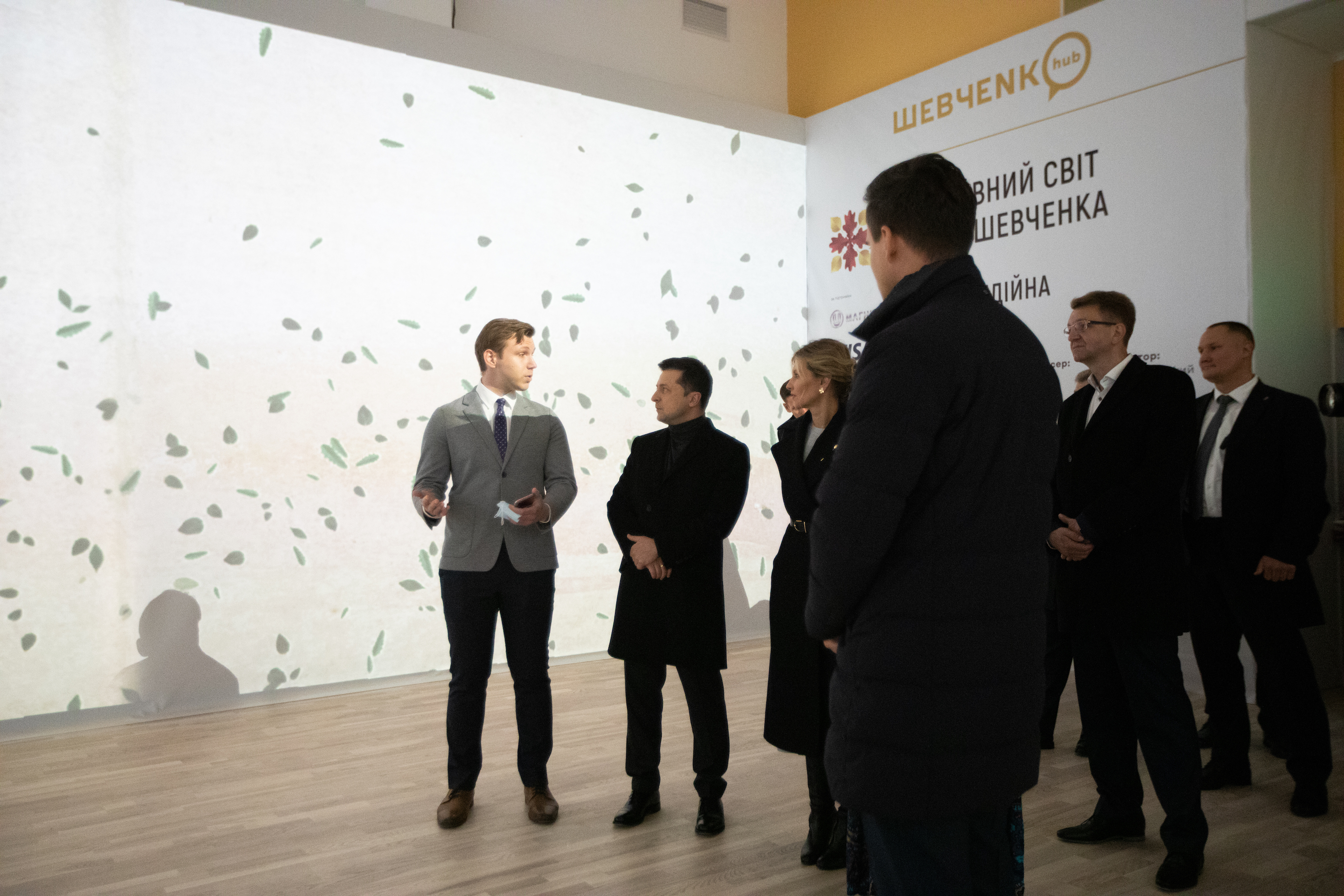 The show was initially shown in select Ukrainian cities (Ukrainian president Volodymyr Zelensky, pictured above, even visited the exhibition in Kyiv prior to the war). Now, the National Museum of Taras Shevchenko's employees are packing the paintings featured in the show into the same crates used to protect them from gunfire during a Nazi invasion in 1941.
"Ukrainian culture is as beautiful and moving and important as the culture of any other country in the world, and Shevchenko is, in many ways, a father of the independent Ukrainian nation," Kostyuk said in a statement about the exhibition. "I have been moved and inspired beyond words by the endurance and resilience of the Ukrainian people in this moment and I am deeply thankful to the incredible team in Ukraine who partnered with me on this project, as well as to the producers at Lighthouse Immersive for standing with me in this moment."
Want to learn more about Ukrainian art and raise money for the war-stricken country at the same time? Tickets for "Immersive Shevchenko: Soul of Ukraine," which will be shown at the Germania Club Building in Old Town on March 15, are on sale now and include admission to "Immersive Frida Kahlo"—you can choose which charity you'd like to donate to at checkout. And if you're looking for more ways to help people in Ukraine, here are a few organizations that could use your donations.