Before she started working with My Block, My Hood, My City, Ashanti Marshall says that, despite living in Chicago, she and many teenagers like her hadn't actually seen much of the city. Marshall, who's currently a sophomore at the University of Illinois Urbana-Champaign, first started working with the Chicago-based nonprofit four years ago and is now much more familiar with the city's 77 neighborhoods—including her own, North Lawndale.
My Block, My Hood, My City aims to provide educational programs and field trips to underprivileged youth communities throughout Chicago (which, by the way, was just named the second best city in the world according to Time Out readers). It was founded in 2013 by Jahmal Cole after he spent time volunteering at Cook County Juvenile Detention Center.
According to Ernesto Gonzalez, the nonprofit's marketing manager, while working at Cook County Cole heard young people talk about their blocks and their hoods, but never the city as a whole. From there, Cole started an after-school program and the organization grew from there. "We're one of the fastest-growing nonprofits in the city," Gonzalez says.
It's very local work, but with a loud purpose
For the past five years, My Block has been hosting youth-led community walks through neighborhoods like Marshall's native North Lawndale. She's one of many young people leading community walks through their own Chicago neighborhoods, giving historical context and sharing what makes their blocks special.
"I really like sharing my neighborhood with other people because it's not what people might think," Marshall says. "Every neighborhood has its ups and downs, but it's up to somebody to be the change that they want to see in their community."
One of the main goals of the community walks is to show another side to neighborhoods that may be perceived as dangerous or unwelcoming. But the attendees aren't the only ones who have their perceptions changed by the experience. My Block also introduces community residents to outside opportunities they might not be familiar with.
"Some people may think selling drugs is the only way to make money," Marshall says. "My Block introduces you to people who are lawyers, doctors, entrepreneurs and people who can connect you to other people. The opportunities that I've been given at My Block have made me into the person that I am now."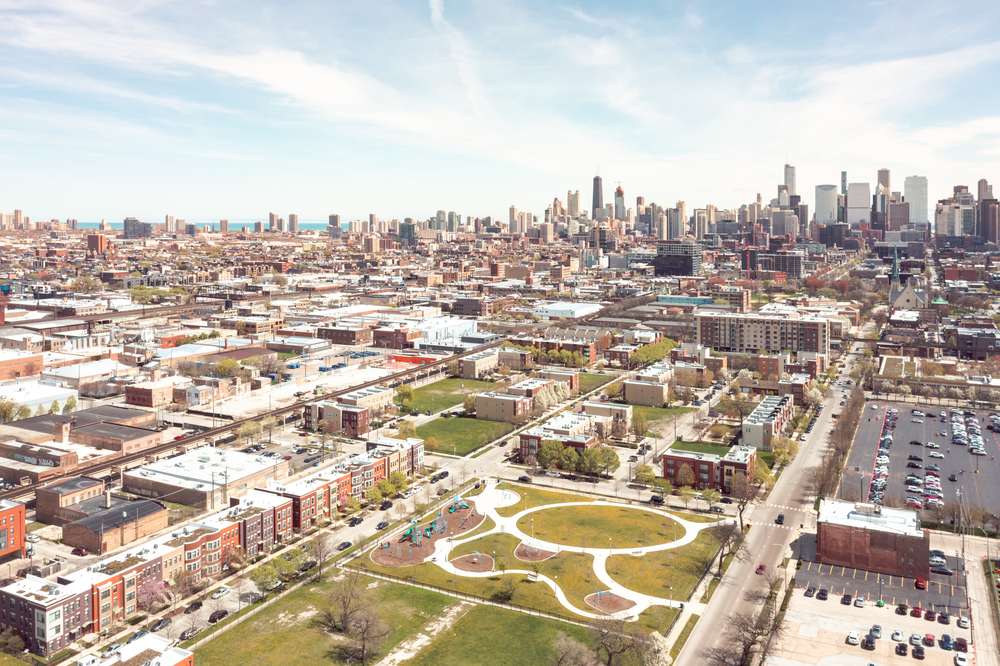 One of Marshall's favorite aspects of the work at My Block is that it opens her and other participants' eyes to different future opportunities that they might not have known were available to them.
"For other students, they haven't had the opportunity to experience outside of their blocks and outside of their hoods," Marshall says. "I feel as if there's so much more to Chicago that people don't know. There's so much more to Chicago than we might think or than other people might think."
And the walking tours aren't all that's offered by My Block. The organization also offers perks like trips to Michigan's Mackinac Island and visits to the Superbowl.
Some of the nonprofit's work came to a standstill when the Covid-19 pandemic broke out in early 2020. Describing the period as "devastating", Marshall says that it felt like her time with the organization was "cut short". But while My Block couldn't meet for in-person activities and events, it still remained extremely active.
There's so much more to Chicago than we or other people might think
"The pandemic hit and we were already doing work with seniors and the most vulnerable," Gonzalez says. "We just transitioned. Instead of signing them up for senior services, we would deliver PPE and food because they could not leave their homes. It was an easy pivot for us."
Gonzalez claims that one of the reasons that My Block is so effective is because its work is so simple—and local. When there's a snowstorm, they rally community members to shovel driveways. During heatwaves, they deliver water to senior citizens. They even hang up lights in the holiday season.
"It's very local work, but with a loud purpose," Gonzalez said. "Oftentimes Chicago is given the worst rep, and I think people looking in think no one is doing anything. We're doing a lot. It's not just us, it's other nonprofits, schools, churches—everybody is coming together to support our communities and our youth."
Discover our full ranking of the 53 best cities in the world for 2022.