Chicago's tallest and most famous building is about to get a big boost in the dining department.
Kindling Downtown Cookout & Cocktails, a new concept from the Fifty/50 Restaurant Group, is set to open inside the Willis Tower on January 24. The full-service restaurant will span two floors and 17,000 square feet, with seating for up to 500 guests. Sectioned into three zones, each with its own distinct decor and atmosphere, the space is centered around one of the largest live-fire grills in the city. A second-floor terrace overlooking Adams Street is planned for spring.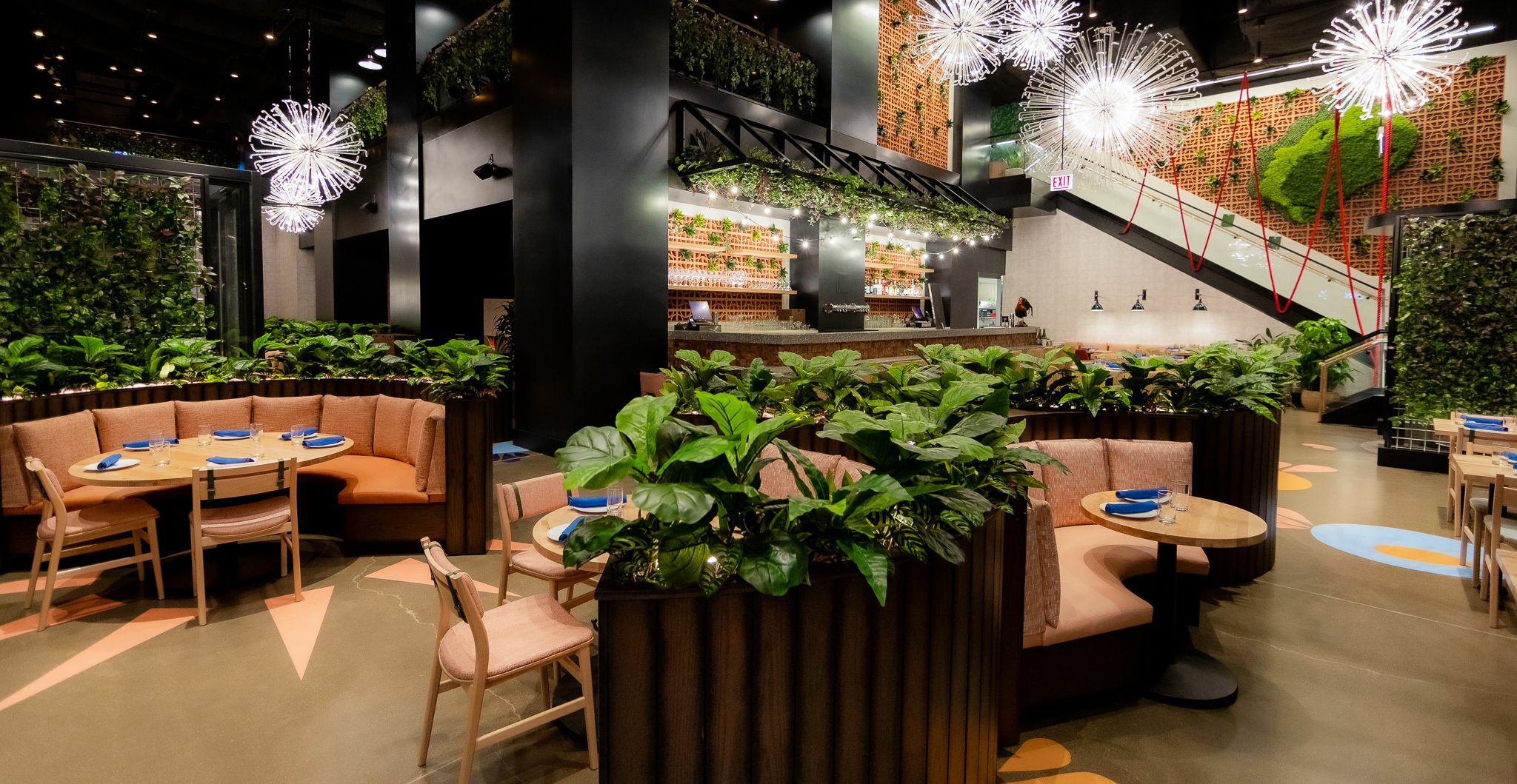 Leading the kitchen is James Beard Award-winning chef and partner Jonathon Sawyer, whose previous stint was at Adorn Bar & Restaurant in the Four Seasons Hotel Chicago. Prior to that, Sawyer rose to culinary fame with acclaimed Cleveland restaurant Greenhouse Tavern. His cooking at Kindling will be inspired by flavors from around the globe, as well as feature nods to local specialties like the Italian beef. You can expect to find a variety of wood-fired meats, fishes and oysters plus fresh handmade pastas and seasonal dishes that rotate regularly.
"Partnering with the Fifty/50 Group in one of the country's most iconic buildings felt like a natural place to harness the power of the hearth and create indescribable flavors, beauty and seasonings from fire for a truly enjoyable experience," Sawyer said in a release.
On the drinks front, Fifty/50 beverage director Julieta Campos has come up with a list of classic cocktails sporting twists. Among the options are an Oaxacan Refashioned made with tequila and mezcal, and a botanical-forward gin and tonic. And in keeping with the times, an espresso martini will be available for those who want a nightcap.
Kindling will offer lunch and happy hour during its first week of operation. Dinner service will start on January 31. Take a closer look at the space below and make reservations here.