Ever feel nostalgic for the backyard birthday parties of your childhood? If so, consider planning a day trip from Chicago this summer to Busse Park in suburban Rolling Meadows, where the world's largest bounce house is setting up shop from July 22–24.
The Guinness World Records-certified behemoth The Big Bounce America—which spans a whopping 32 feet high over more than 16,000 square feet of area—is embarking on a multi-city tour across North America this year, bringing along a laundry list of bouncy attractions. Inside the mansion-sized inflatable's colorful walls, visitors will discover huge slides, ball pits, climbing towers and basketball hoops, plus a custom-built stage outfitted with a live DJ.
Once you've had your fill of exploring the bounce house, check out three other inflatable attractions: Sport Slam, an arena featuring a variety of goals, nets and other sports gear; The Giant, a 900-foot inflatable obstacle course; and airSPACE, a space-themed bounce house outfitted with a 25-foot alien near the center.
We know what you're thinking: Aren't bounce houses for kids? Not exclusively, as it turns out! The Big Bounce America's tickets are broken up into four sessions, with slots available for toddlers, elementary school-aged kids, teens and adults (aka anyone 16 years or older). Parents and caretakers are welcome to bounce around with their kids during the three sessions for youngsters.
Tickets start at $19 and include three hours of access to the bounce house as well as the pop-up's other inflatable attractions—you can book your spot on the event's website. Take a look through the world's biggest bounce below.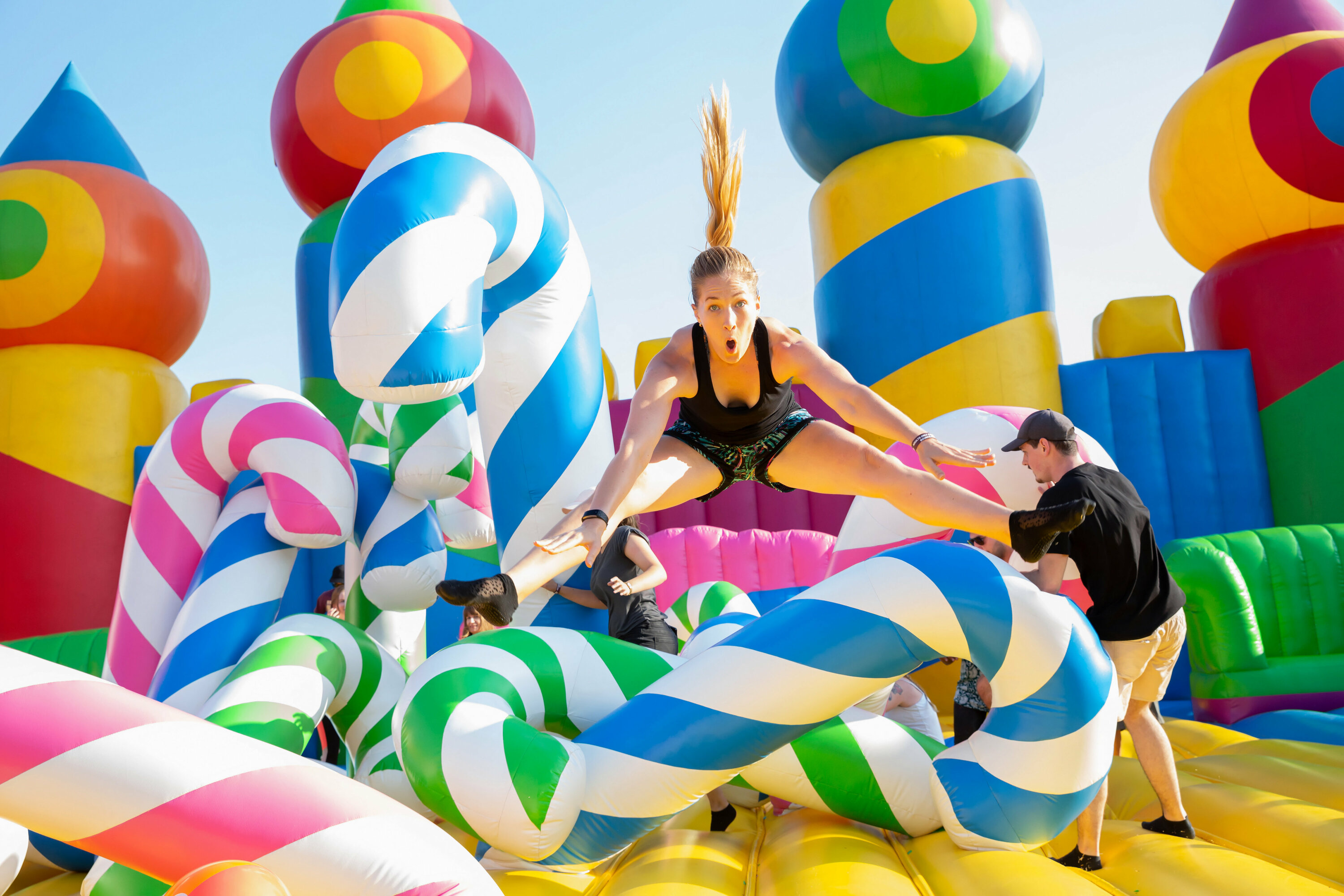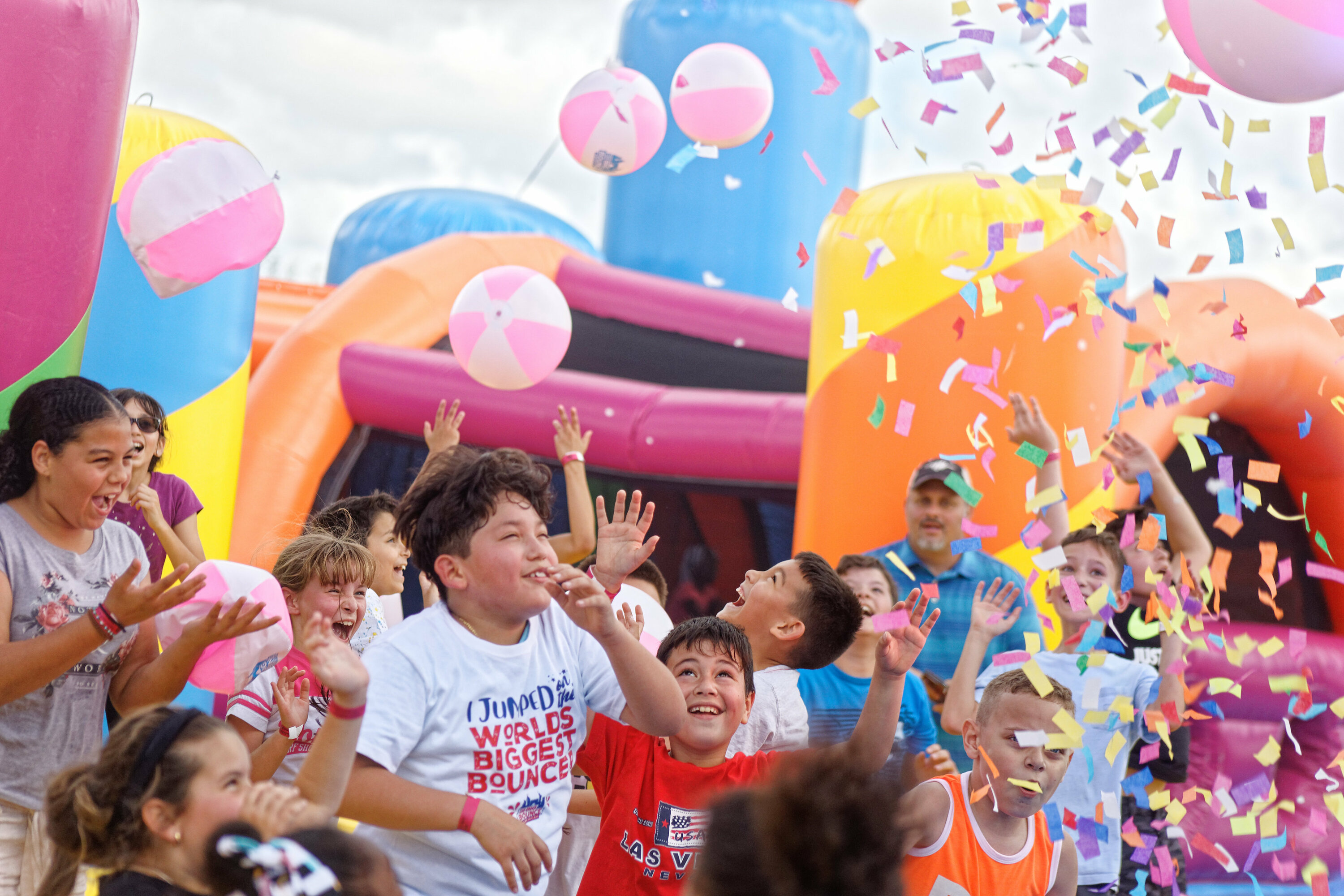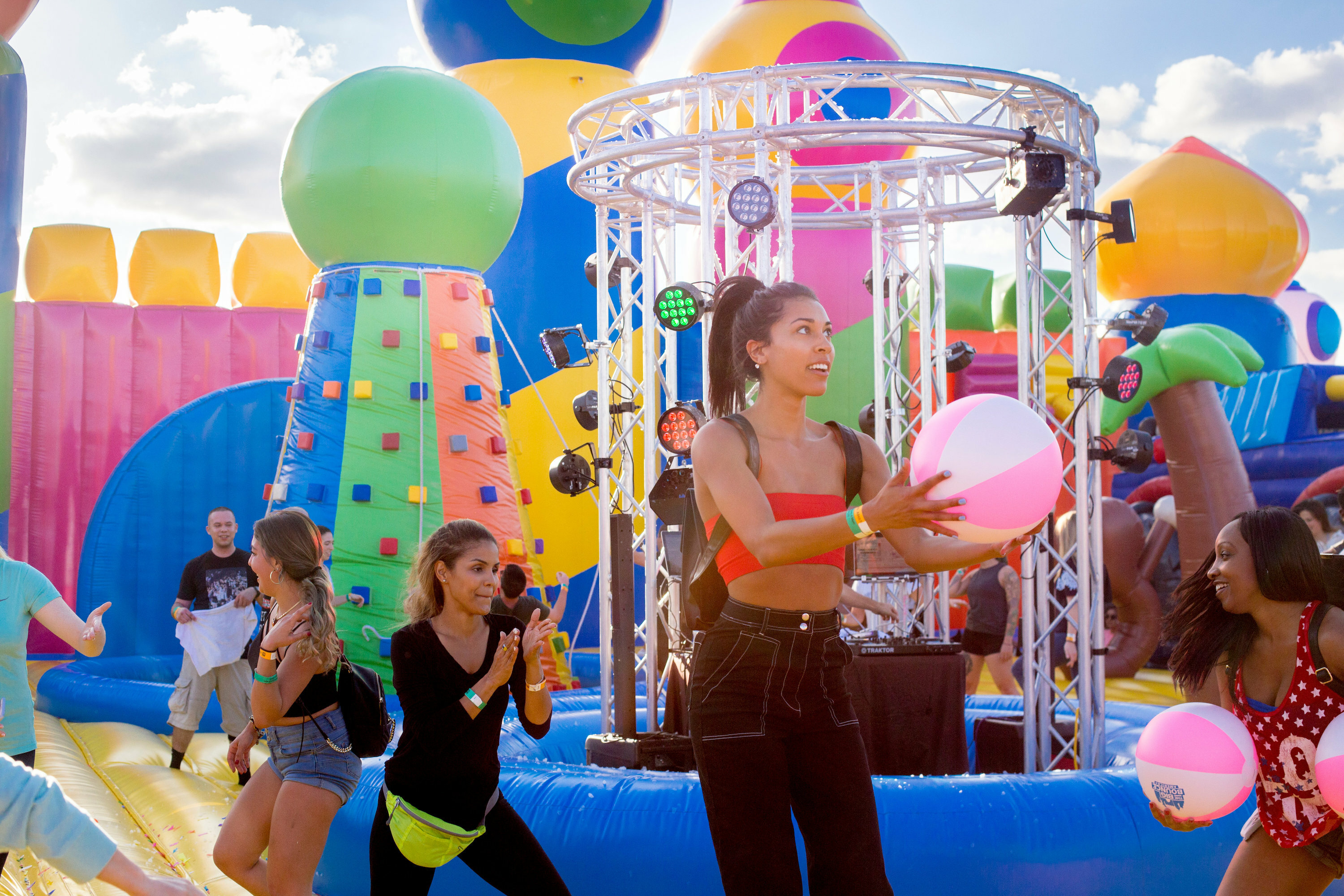 ....