It may still be a little too cold to swim in Lake Michigan, but starting this week, you can buy tickets to dive into a swimming pool of rainbow sprinkles, and that's something.
Tickets are now on sale for the popular interactive exhibit/Instagram portrait repository the Museum of Ice Cream, which will officially open its doors at the former Chicago Tribune building (435 N Michigan Ave) on July 16. If you manage to scoop a ticket to opening weekend (July 16–18), your ticket comes with a special gift bag. Otherwise, tickets for the exhibit cost $36 for weekday general admission or $44 on weekends, and special Halloween and Christmas celebrations are in the works.
The Chicago iteration of this bright, colorful social media favorite, which offers fun facts about the sweet history of our favorite frozen treats amidst the interactive exhibits, includes a few locally-minded twists, like a celebration of jelly beans—not only in celebration of The Bean, but also because Chicago has a longstanding association with jelly beans thanks to the Jelly Belly manufacturing facility in North Chicago. (We told you there would be fun facts!) Other installations include a dessert-themed indoor carnival with a mirror maze and cookie carousel, and a pink cloud-laced balloon room, complete with a game where you can throw virtual cherries at your buds.
And since it wouldn't be a Museum of Ice Cream without the signature treat, the exhibit offers five free-flow dessert stations, with a local twist of ice cream hot dogs (!) and shaved ice. The iconic pink cocktails, each with a different flavor, will also be on supply, as will vegan and allergen-free treats—so no need for dad jokes about if there will be a Museum of Lactaid next door. Scroll through pics and renderings of the new museum below, and let visions of sugar-fueled selfies dance through your head.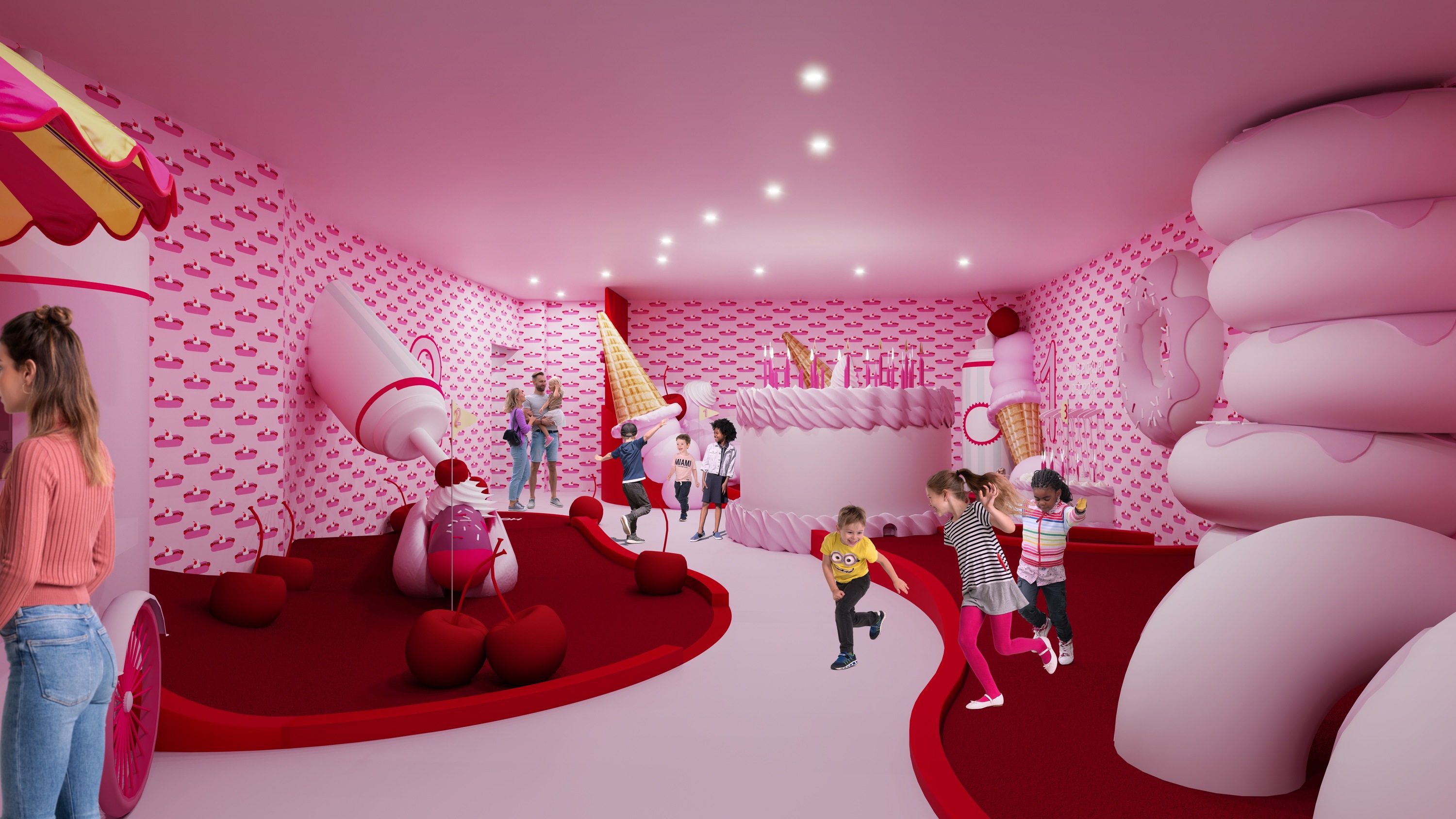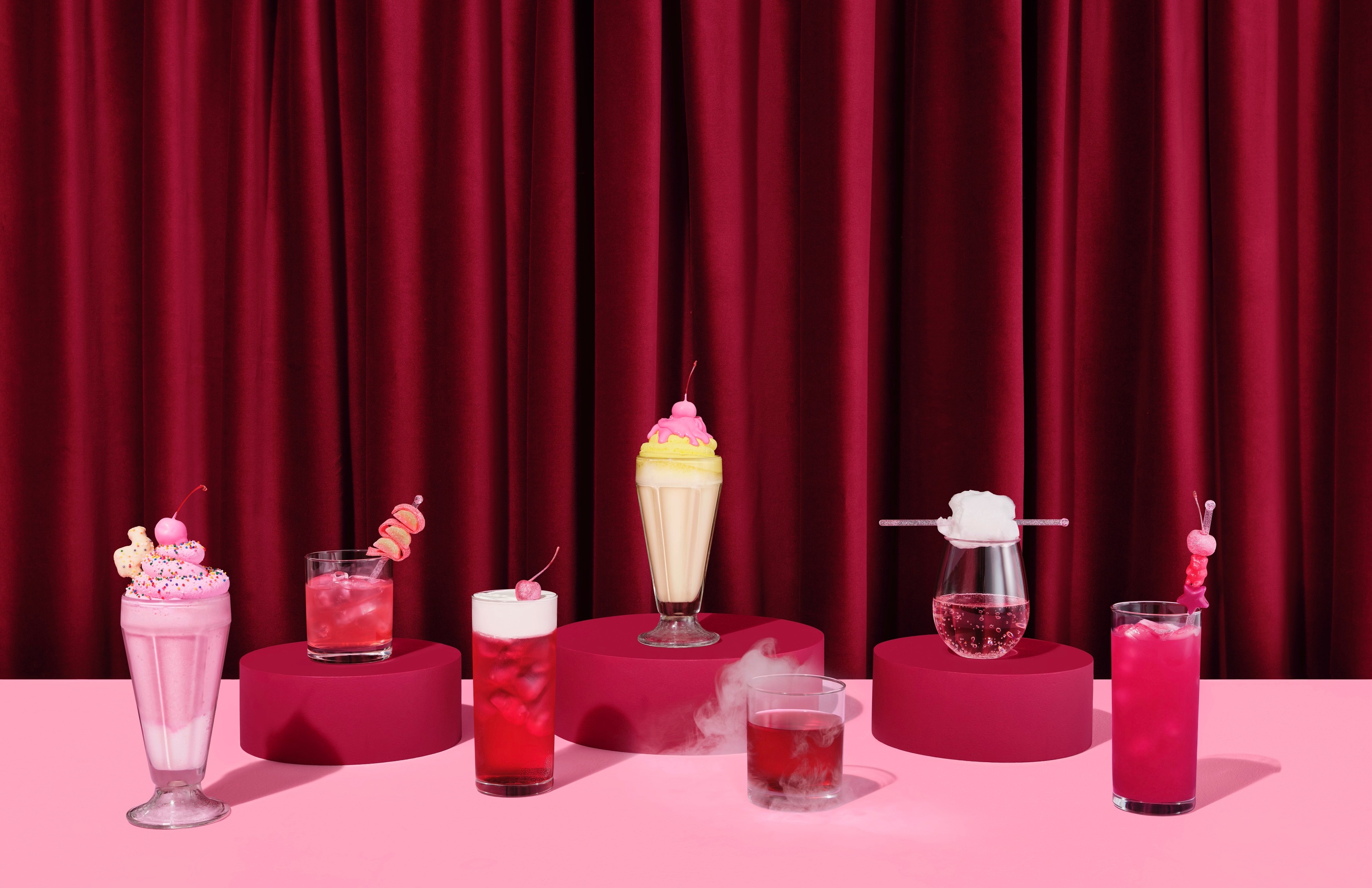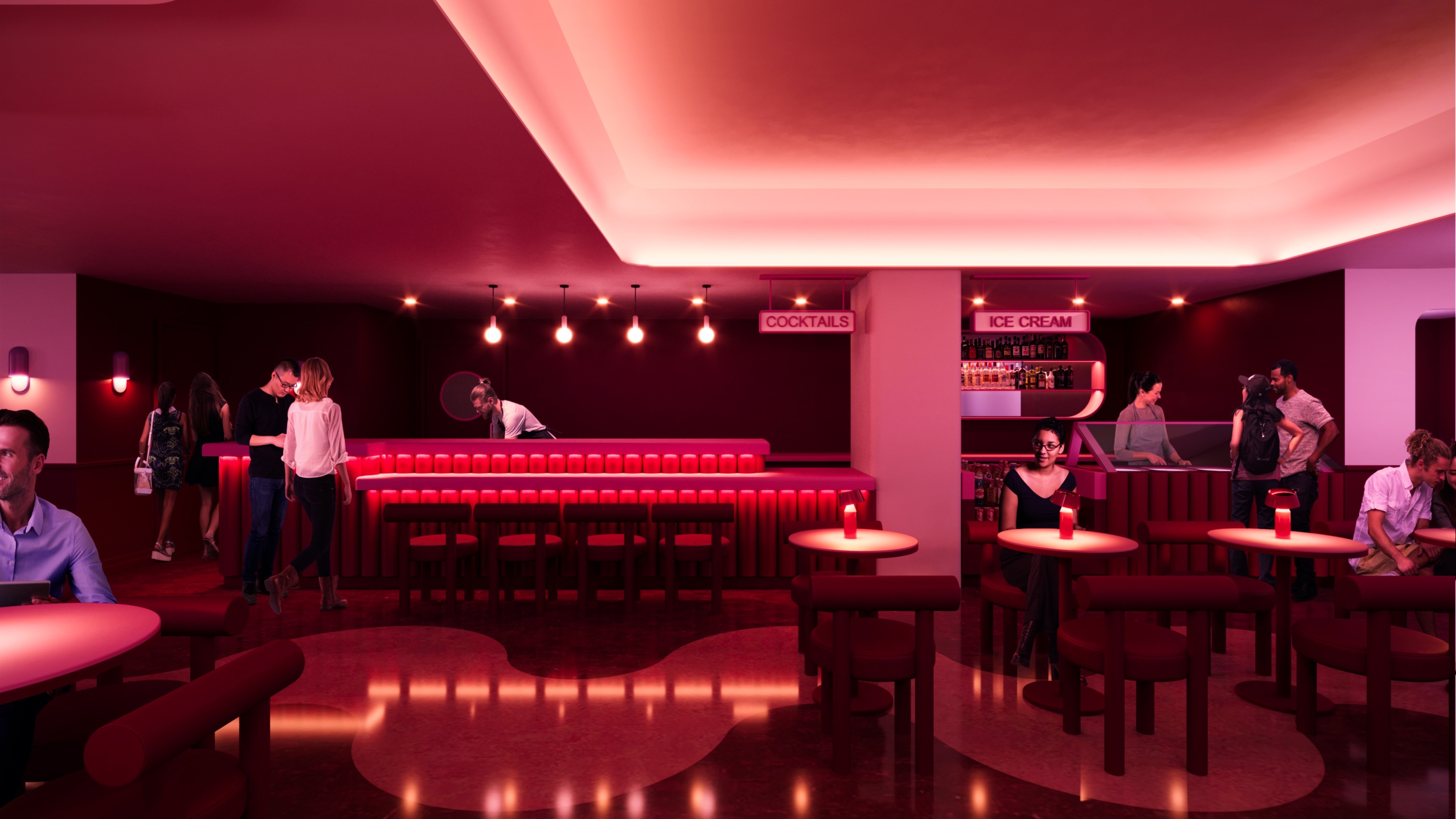 ---