It's a good time to be a matcha lover in Chicago! Over the past week, two new cafés—KyoMatcha in Chinatown and Matcha Cita in the West Loop—officially opened their doors, offering everything from decadent matcha lattes and soft serve to layered crepe cakes and mochi (plus tons of other matcha-infused treats).
The first, Kyo Matcha, is the first Chicago outpost of the D.C.-based Kyo Matcha franchise. Open since April 22, the café specializes in drinks and sweets made from imported Japanese matcha. Matcha tea and matcha lattes can be souped up with toppings and infusions like cheese foam, boba, red bean and cream, while frappuccinos are available in flavors ranging from Hokkaido peach milk to cherry blossom.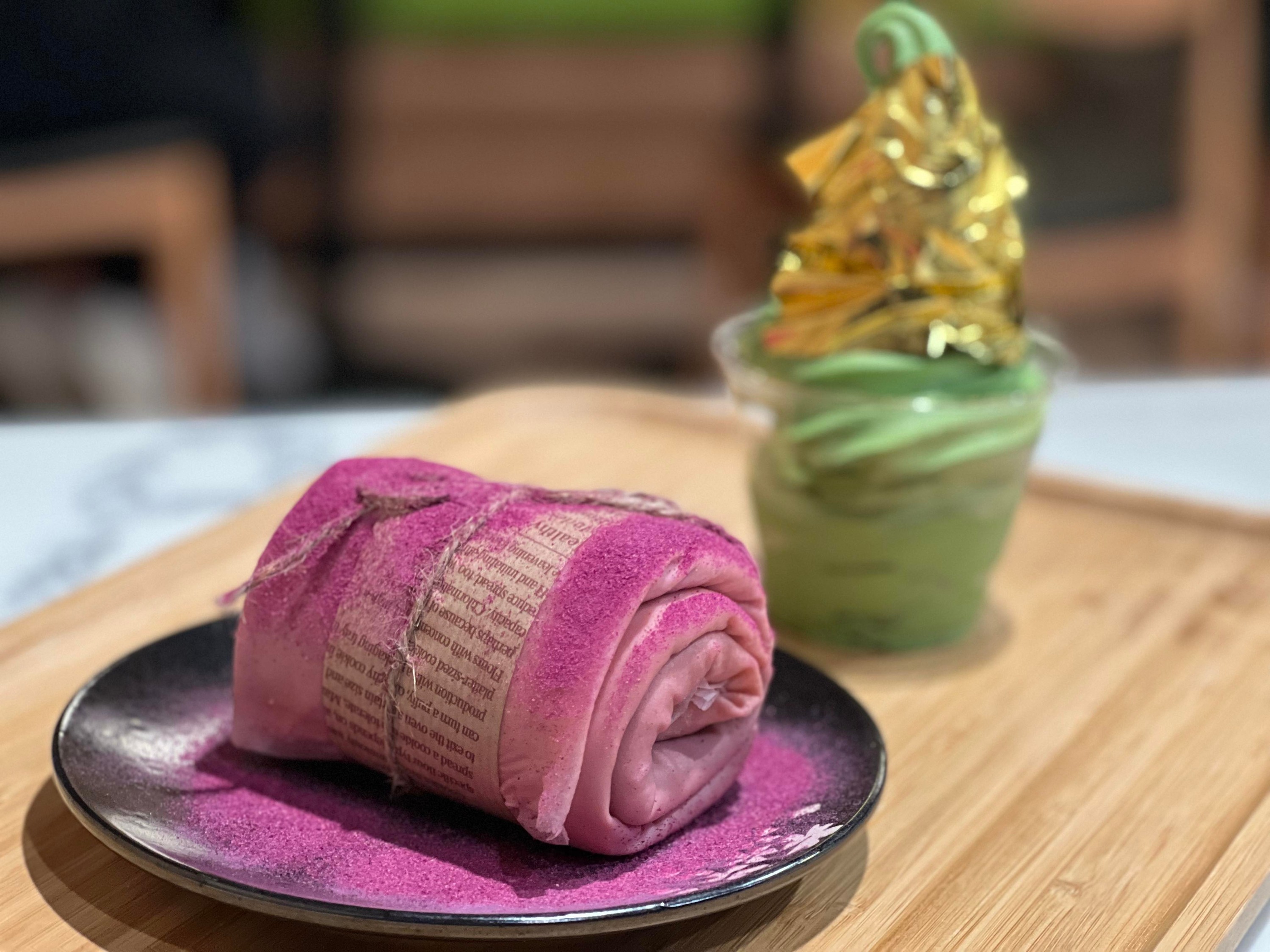 Want to complement your drink? Kyo Matcha also serves matcha and milk-flavored soft serve, which you can top off with mochi, Oreo crumble, matcha powder or gold leaf, if you're feeling fancy. Browse the pastry case for inventive desserts like milk cap cake—a photogenic sponge cake that's drenched in a shiny coating of flavored cream and toppings—or towel cake, a crepe cake filled with red beans and rolled into the shape of a fluffy towel. Don't miss specials like the pretty Dream of Sakura gelatin dessert, a light-tasting jello that comes embedded with a sakura flower and coated in brown sugar syrup and soybean powder.
For a slightly more health food-focused approach to matcha, head to the West Loop, where Matcha Cita (which loosely translates to "Matcha Date" in Spanish) debuted on April 25. Owners Bianca Pearson and Vincent Lujan initially opened the concept as a pop-up in Lincoln Park, slinging candy-colored matcha lattes in flavors like Purple Haze (CBD, lavender and oat milk) and Bluetiful (blue spirulina, blueberry and vanilla almond milk).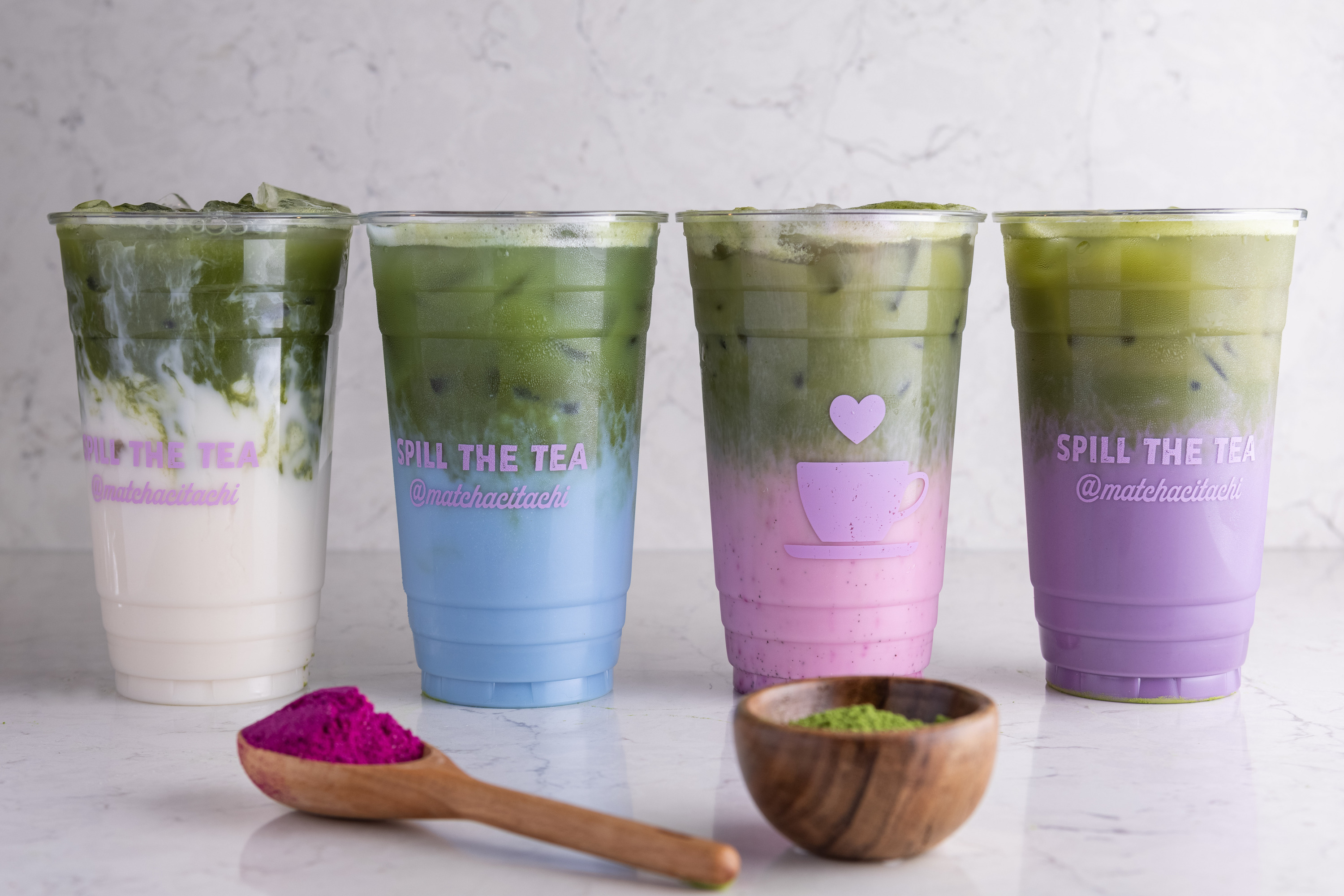 At the shop's brick-and-mortar café, you'll also find options like matcha horchata and charcoal matcha lattes, plus a selection of smoothies, smoothie bowls, tea and coffee from Lavazza. Pair your drink with light bites like avocado or bruschetta-topped toasts served on multigrain bread and bubble waffles with fruit, plus selection of matcha-infused pastries from Vivian Hu of Chicago Desserts. You could grab your matcha to go, of course, but we recommend sticking around in Matcha Cita's pastel-hued digs—the trendy space boasts seating for 20 and an outdoor patio when the weather's nice.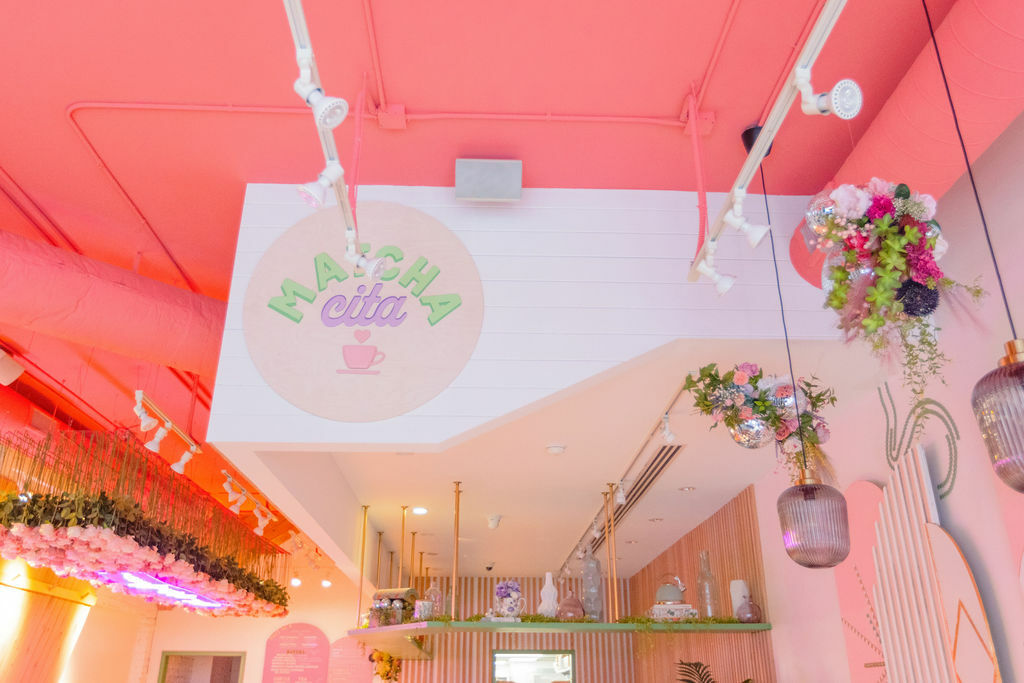 Kyo Matcha (2167 S China Pl) is open Sunday–Thursday 11:30am–9pm and Friday–Saturday 11:30am–10pm. Matcha Cita (1017 W Lake St) is open Monday–Saturday 8am–6pm and Sunday 8am–5pm.