Fyre Festival: The Pop-up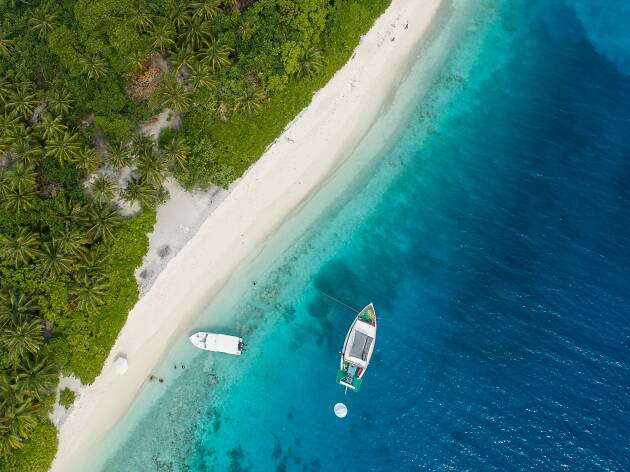 Forget about Woodstock; the latest music festival to capture the world's imagination is Fyre Festival. Co-founded by entrepreneur Billy McFarland and rapper Ja Rule, the 2017 event promised guests a luxurious weekend of performances by the likes of Blink-182 and Migos on a private island. What transpired was more fiasco than fest, as attendees who arrived expecting a weekend of fun were greeted with the news of the event's abrupt cancellation, sad cheese sandwiches and FEMA tent accommodations. Subsequent Hulu and Netflix documentaries exploring Fyre Festival's collapse have only cemented its status as a spectacular failure—one with enough pop-culture clout to warrant a pop-up bar homage.
Replay Lincoln Park will pay tribute to the disastrous music festival by setting up palm trees, sand, beach chairs and fire pits throughout the arcade bar, recreating Fyre Fest's tropical setting. Guests will enjoy a menu that includes tiki drinks, Bahamian beer, fish bowl cocktails and "gourmet cheese sandwiches." The pop-up kicks off on Friday, May 3 with an evening of sets from DJ Matt Roan, DJ Real Co and DJ Orville Kline (tickets are $20) and will continue through Sunday, May 19, hosting events like hot dogs roasts, a treasure hunt and a performance by a Blink-182 cover band. Here's hoping that Replay's rendition of the Fyre Festival goes off without a hitch.