Heads up! We're working hard to be accurate – but these are unusual times, so please always check before heading out.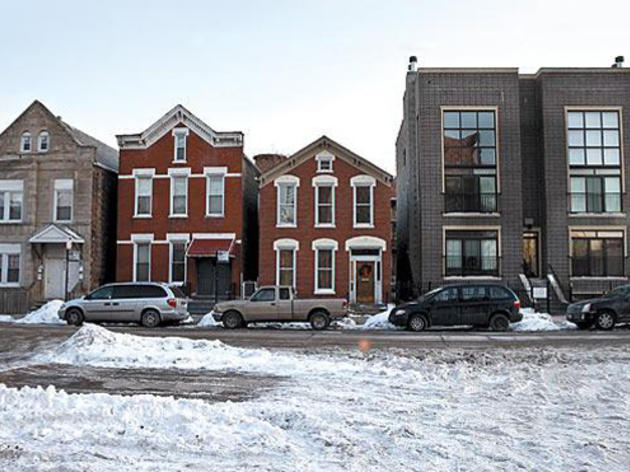 1/4
Lula Cafe co-owner Jason Hammel remembers the captivating sense of place he felt 15 years ago when he first stumbled upon the boulevard in Logan Square. "You'd go under the viaduct [at Western Avenue], and you'd be in this big green village," he says. Although he makes his home and his livelihood in Logan, another Chicago neighborhood holds a similar allure for him—so much so, it will soon be home to his second restaurant. "You feel the same way in Pilsen," Hammel says. "When you get off the highway or you snake through UIC and you go under the viaduct, it's like, 'Where am I?' You feel like you're in a different city, a different place. There's a vibe on the street in Pilsen that's vivid and exciting." Hammel and his wife, Amalea Tshilds, own ten-year-old Lula, located at the geographic heart of Logan Square. Since its humble beginning, it's become a destination spot, fueled largely by the couple's commitment to organic and locally grown food. Lula's success encouraged them to pursue their dream of opening another restaurant. Working with two new business partners, they found a location two years ago on Halsted Street near 21st Street, slightly south of the art galleries on Pilsen's east end. After a long process of gutting and redesigning the 1896 structure, they hope to open the new restaurant (as yet unnamed) in early spring. But, along with the anticipation, Hammel has a concern about his adopted neighborhood. "I'm sure there are people who are going to see it and react negatively," he says. Indeed, the neighborhood's predominantly working-class Mexican-American population has, in the past decade, been struggling with the effects of redevelopment. Spurred largely by the southern expansion of the University of Illinois at Chicago in the mid-'90s, developers who recognized Pilsen's proximity to University Village and downtown Chicago began eyeing the neighborhood's once-inexpensive properties. By the turn of the millennium, rentals started converting to condos—especially in East Pilsen—luring more affluent residents, raising property values and rents, and ultimately causing tension as some immigrants were priced out. As more upscale restaurants (including the 200-seat Italian eatery Ristorante Al Teatro, opening in the historic Thalia Hall building in March) set up shop, Hammel and Tshilds must delicately balance a number of concerns at the "new Lula," where expensive sustainable-living tenets (such as buying from local and organic farmers) require them to charge prices many Pilsen residents can't afford.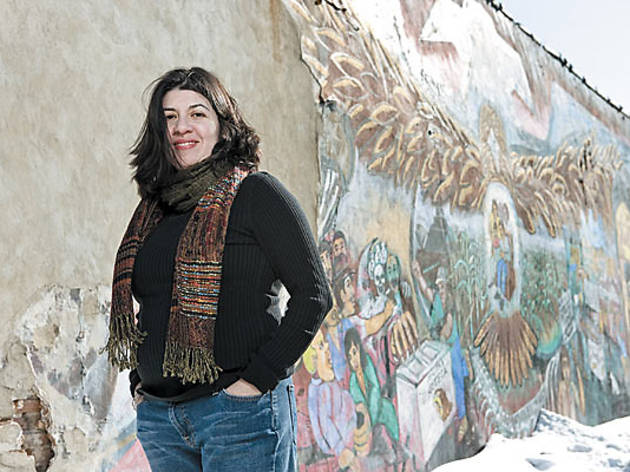 2/4
"I don't think we're actively displacing anyone; we hope to place people by employing them," says Hammel, who speaks Spanish. He and Tshilds plan to hire about 25 Pilsen residents this month, and when the kitchen's ready, they'll issue "a really big invitation" to locals, offering them the opportunity to "test the place before it opens." "I love to hear about restaurants coming into the area," says Maya Solis, a lifelong Pilsen resident who studied urban planning at UIC. The 33-year-old distinguishes between independent businesses and chains, which she says sap an area of its character. "You will never see a Starbucks in Pilsen. Over my dead body! That's what I tell my dad," says Solis, who works for her father, 25th Ward Ald. Danny Solis. Growing up across the street from a gang house, she remembers when Pilsen was "very dangerous. I asked my mom, 'Can we move?'?" Solis recalls. "But she said, 'This is going to be a nice place for you and your kids.'?" Mother knows best. Today, Solis and her husband are Pilsen homeowners and expecting their first child. Overall, she's pleased with the neighborhood's changes. "It's safer," she notes. "More restaurants. The parks are nicer; the streets are cleaner. There's more diversity. I hear, 'Oh, you live in Pilsen. I love that neighborhood!'?"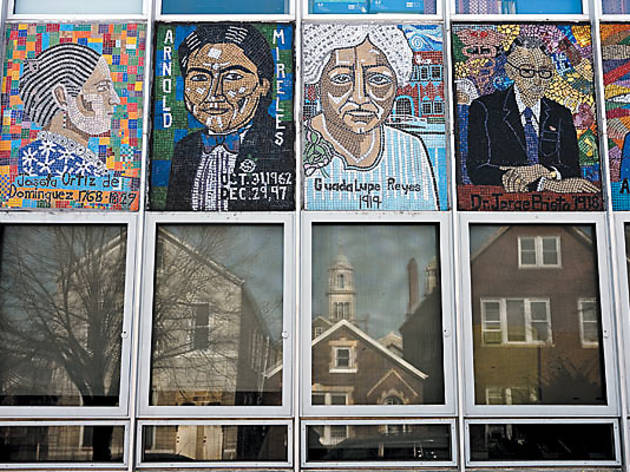 3/4
Omar Valencia doesn't remember the more dangerous days. He arrived five years ago from Colombia, following the trajectory of countless other immigrants for whom Pilsen was a northern port of entry. As an artist, Valencia also fits another demographic common to the area. But because he runs his own gallery—Oxalá (1653 W 18th St, 312-850-1655)—he sees many sides to the rising cost of living. When he moved here, Valencia says, his building, owned by a Mexican landlord, was filled with Mexican tenants; today, white people live in the other apartments. Meanwhile, his customer base has shifted from Latinos to whites, and "now you can see the police all the time," Valencia says. Overall, he says the shift is "very positive. For business, it's good. For the owners of the buildings, it's good, too." The changes represent a sometimes contentious issue—right down to the use of the word gentrification, which for many people is a loaded term, suggesting class- and race-based discrimination. So what's the most inclusive way to redevelop an area for the greater good? Ask five residents in Pilsen and you'll likely get eight different answers. Still, everyone seems to agree the neighborhood experienced rapid redevelopment in the last decade, which recently cooled (as it has everywhere) because of the economic downturn. "It's difficult for me to define [gentrification]," says Ald. Solis. "I think there was improvement; I think there was development; I think we had a lot of construction going on." He's taken strategic steps, he says, to lessen gentrification's negative components (see "A kinder, gentler gentrification," page 14, for examples of ways other Chicago 'hoods have adapted). For example, his office successfully lobbied the state to create a special historical-landmark district to help area homeowners; it offers a property-tax freeze to anyone investing 25 percent of their assessed value in home improvements. The alderman has also worked to secure affordable-housing guarantees from developers, a move applauded by community organizations such as housing-advocacy group Resurrection Project.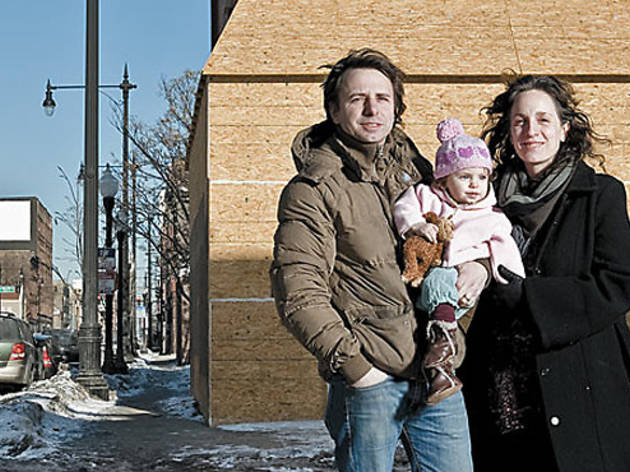 4/4
A private developer intending to build more than ten units of housing in Pilsen must set aside 21 percent of those units for people earning 60 to 85 percent of the greater metro area's median income ($75,400 for a four-person household), explains Raul Raymundo, Resurrection Project's CEO. "That's the highest set-aside rate in Chicago," Raymundo notes, and "a good example of using the private market to create housing." Pilsen Alliance, which takes a hard-line stance against gentrification, has been strongly critical of some of these efforts to provide affordable housing. "Affordable to whom?" challenges executive director Alejandra Ibañez. "You know, politicians can talk all they want about, 'Oh, I have these set-asides for affordable housing,' but they're not telling people that the criteria [for median income] is based on the six-county region.… If you want to put all those counties together, the income is much higher. It's really not fair to say it's affordable to local folks." She's supportive of certain initiatives, however, such as the Resurrection Project's track record of building 140 affordable single-family homes, because many of those homes occupy vacant lots the group kept away from outside condo developers. Meanwhile, Father Charles Dahm, a cofounder and board member of the Project, looks for middle ground. If you consider the Project's track record of building homes and rehabbing rental units, "that's gentrification, in the sense that it's an improvement in the neighborhood," says Dahm, a priest for 23 years at Pilsen's St. Pius V parish. "You've got to distinguish between different kinds of development." Since the Resurrection Project was founded in 1990, Dahm says, one of its big messages has been: "Don't leave the neighborhood; stay and build up the neighborhood. This is your home, and you should stay and develop it yourselves." Pilsen residents are listening to that message, according to Maya Solis. She talks about Mexican-American urban professionals returning to the neighborhood ("I call them Muppies"), buying condos and rehabbing old houses. "I think that should be applauded," she says. "The only thing constant in life is change. You can't really stop it.… My thing is, rather than fight it, I'm going to do whatever I can so my family and my peers can be a part of it."
Pilsen gentrification
Can Pilsen pull off responsible development?